Matthews makes seamless transition on and off the ice in Switzerland
Top NHL prospect Auston Matthews has been as good as advertised on his unprecedented adventure, scoring five points in four games for Zurich's ZSC Lions, Frank Seravalli writes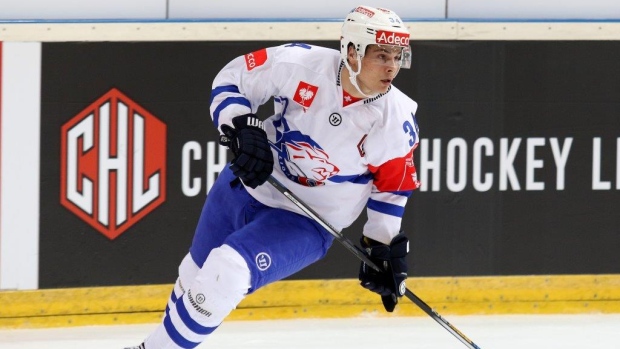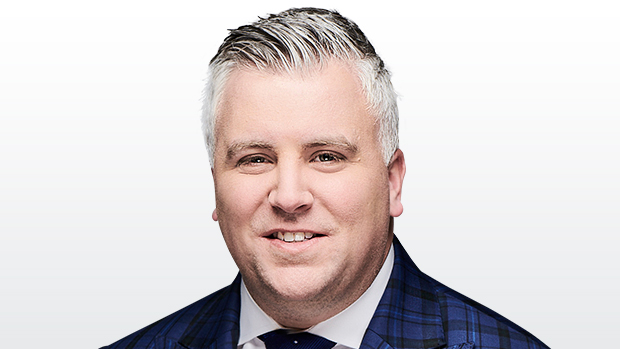 Auston Matthews misses two things more than anything else while living abroad: Chipotle and In-N-Out Burger.
For his sake, Matthews says it's probably a good thing those restaurant chains aren't available in Switzerland.
Five weeks into his unprecedented adventure playing overseas during his 18-year-old draft season, comfort food is just about the American phenom's biggest complaint in adjusting. The transition, Matthews says, has been that seamless - both off and on the ice for Zurich's ZSC Lions.
Matthews has at least one point in all four of his games. He's netted five points (three goals) for the Lions - and scored in his professional debut on Sept. 18, one day after his 18th birthday, the first day he was legally allowed to play under Switzerland's rules.
Tabbed as the third "franchise centre" up for grabs in the last two years, Matthews has already turned heads around the globe.
Lions coach Marc Crawford said Matthews was Zurich's "best player" in a Champions League loss to the Czech League's HC Sparta Praha in Prague on Sept. 22.
"He's been as advertised, a very, very good player," Crawford told TSN 1040 recently. "He should end up becoming that big, prototypical centre in the NHL who ends up having a nice career."
Matthews is ranked by TSN as the No. 1 prospect available ahead of June's 2016 NHL entry draft. If he was born two days earlier, he would've been in an NHL training camp this week, likely for the Arizona Coyotes.
"I think Auston Matthews, if he was in this year's draft, they would've been talking about a three-man draft," Coyotes GM Don Maloney said in June. "Connor McDavid obviously pushed himself to the front of the line because he's so dynamic. To me, Auston Matthews and Jack Eichel are very, very close. He's a terrific young man."
Instead, the Scottsdale, Ariz., native is on track to become the first No. 1 overall pick born and raised in the United States' sunbelt. And he's taking an even more untraditional route to get there.
No top prospect from North America has ever moved away from scouting eyeballs to spend his draft eligible season in Europe.
For Matthews, the chance to play against men, under the tutelage of Stanley Cup-winner Crawford, just seemed to make sense. (Crawford also coached the Sedin twins in 2000-01 during their rookie season.) Matthews will also net $400,000 (U.S.) after taxes, with housing and transportation provided by the Lions, which only sweetens the deal.
"This was just a really good opportunity for me," Matthews said last week. "I could have played juniors (WHL's Everett Silvertips) or Division I (NCAA), but I really wanted to take the next step. I wanted to be challenged. I wanted to play every night against guys who played in the NHL, who were high draft picks. Playing for Marc Crawford was just an awesome opportunity, probably the biggest reason to come. I wanted to start my career right with the right habits."
New Jersey Devils general manager Ray Shero saw Matthews play seven or eight times last season with USA Hockey, scouting before he was hired by the Devils.
"I don't think whether he plays in Switzerland or junior or college, it was going to make any difference in terms of where he's going to be next year (at the draft)," Shero said in June. "For his development, it might be the best decision. He's a fantastic player and he's going to be a top prospect."
To help with the transition, Matthews' mother, Ema, is spending the season with him. His older sister, Alex, is also taking a semester off from Arizona State to explore Europe. Matthews said it's been "awesome" having family around.
"I'm not the best cook," Matthews admitted. "This was a family decision. Different country, different rules, different than living in the U.S. I'm not used to the cultural side, and it's a lot easier having my mom here. I really didn't see my parents that much that last couple years at the U.S. national development program."
Playing abroad in tournaments with the U.S. national team is what new ZSC Lions teammate and fellow American Ryan Shannon believes best prepared Matthews for life overseas.
"He's seen the world already," Shannon said.
Shannon, 32, is in his fourth season with Zurich, all under Crawford. He won a Stanley Cup with Anaheim in 2007, and also played for Vancouver, Ottawa and Tampa Bay.
Shannon and Matthews live in the same apartment building. Shannon and the other imports, Marc-Andre Bergeron and Ryan Keller, have taken Matthews under their wing.
Before Matthews obtained his driver's license, Shannon and Matthews carpooled to the rink. Shannon shared the "quirks" of day-to-day living in Switzerland, like learning how to recycle properly ("which is a big thing"), or how the driving laws differ.
Matthews already speaks Spanish, a nod to his mother's Mexican heritage, but he is learning a little Suisse-German. The entire ZSC Lions roster speaks English.
"I can't believe he's only 18," Shannon said. "I think back to what I was like when I was his age, I was a senior in high school. And wow. He came here and fit in right away. He's shown incredible maturity. His composure and confidence is spectacular."
With 50 league games, mostly on weekends, plus the European Champions League and Swiss Cup, there is ample time for practice. The travel is relatively light. And Matthews will have the chance to represent the U.S. in the Deutschland Cup, World Junior Championships and the world championships in May.
Matthews scored a goal in his only appearance in the world championship last May, where he is believed to be the youngest American to ever play in the tournament. He holds the U.S. NTDP single season records for goals (55) and points (117), set by Patrick Kane, who was the last American-born No. 1 overall in 2007.
Shannon admitted the play in the "Swiss A League" is a step down from the NHL, but said the style of play is vastly different than the AHL or even junior hockey.
"This league stresses skill and speed," Shannon said. "Auston will continue to develop his strengths, which are speed and hands and confidence. While there may not be that 'physical conflict' with an Olympic-sized sheet, there is a lot of structure and detail to the game here. You will get exposed if your game isn't well-structured, and that's something he can take back to North America."
Like everyone else, Shannon heard the whispers about Matthews, and wasn't sure what to expect. So far, Matthews has been well received by his teammates.
"I think it would've been hard for someone to come in here and take ice time if he didn't deserve it," Shannon said. "From Day 1, it was pretty apparent that he earned it. He's been that good. He's as advertised, and that says something given the pretty high expectations."
The Coyotes look set for another tough season. And with Matthews available, a hometown boy in a desert dying to sell hockey, the Coyotes are bound to be in full-on tank mode for the second half of the year.
The 30th-place team will still have a 20 per cent shot at No. 1 overall in the draft lottery, but for the first time next spring, could fall as low as No. 4 overall. That isn't likely to faze the Coyotes, who dreamt about Matthews being born two days earlier last summer.
"Did it run through our minds? Yes," Maloney admitted. "But if we were No. 3, he might've gone No. 2 anyways. He's a terrific young talent."
For now, though, the 2016 NHL Draft - like Matthews' favourite restaurants - is 5,700 miles away.
"To be drafted by any team would be a dream come true," Matthews said. "But to be drafted by your hometown team, the one you grew up watching? I think like any prospect, we'd all say 'Yes.' That would be pretty special."
Frank Seravalli can be reached at frank.seravalli@bellmedia.ca.