Matthews, McDavid deliver as advertised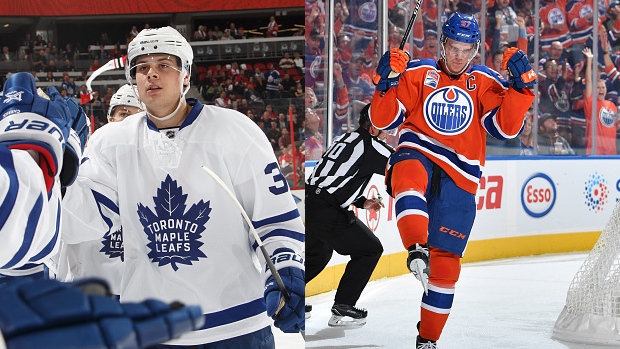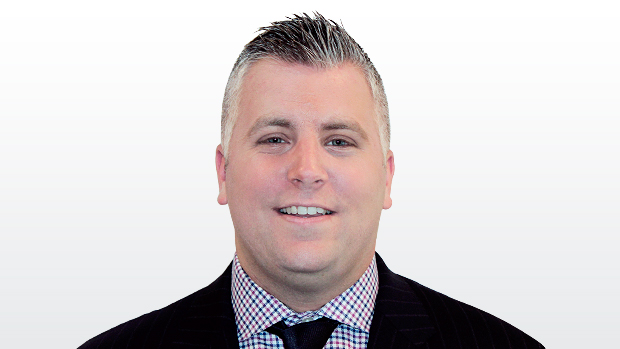 EDMONTON - Even Connor McDavid couldn't help but marvel at Auston Matthews' jaw-dropping debut across the country in Ottawa.
Matthews netted twice as many goals as McDavid had shots in his NHL debut on Oct. 8, 2015 in St. Louis. McDavid was held off the scoresheet in that game, the same fate Wayne Gretzky had in his debut nearly 30 years earlier.
"I think in my first game I touched the puck four times, so it was a little bit of a different night for us on our opening nights," McDavid said, laughing. "It was obviously unbelievable for him. I don't know what happened, he just seemed to explode, I guess."
Oilers coach Todd McLellan said his team watched Matthews' record setting four-goal night in their mahogany-paneled locker room before taking the ice for the first game inside Rogers Place.
The theatre made for an unbelievable opening night of the 2016-17 season with two of the NHL's brightest stars going tit-for-tat in all-Canadian rivalry games on opposite sides of the country. League schedule maker Steve Hatze Petros couldn't have drawn it up any better.
McDavid valiantly tried to match his Team North America linemate in his first game as Oilers captain, but was forced to settle for a still ridiculously impressive two goals and one assist against the Calgary Flames. It was the fourth two-goal game in McDavid's career.
The Oilers scored a win in their home opener for the first time since 2011 largely because of McDavid. He struck twice in the second period to break open a 3-3 tie, including a stunning penalty shot goal.
McDavid's stutter step that threw off Brian Elliott on the penalty shot was so crisp that you could see the snow flying off his skates from the far-away press box. He was gunning for his first career hat trick in the third period, blowing by Norris Trophy caliber defenceman Mark Giordano on his way to the net, but ran out of time.
"He was Connor. He was our leader. He had fire in his eyes," McLellan said.
Like Matthews, there was a lot of pressure on McDavid to perform on Wednesday, wearing the 'C,' all eyes on him in a new environment and all of the team's legends in the building watching him.
"The anticipation for this game was huge," McDavid said. "It was a good way to start it. I'm glad it's over."
McDavid, 19, scored the first Oilers penalty shot in Rogers Place history, fittingly matching Gretzky, who did the same at then-named Northlands Coliseum on Jan. 19, 1983.
Gretzky could do little more than shake his head in disbelief at McDavid's two goal effort, smiling from a luxury suite during his first game since officially joining the Oilers again in a full-time capacity on Wednesday as partner and vice chairman.
Gretzky referred to McDavid earlier in the day as "one of the best young players in hockey history," and even on this relatively impressive night, he was outshone by another in Matthews who could ultimately join that list if one game is any indication.
"It's obviously good for him, it's good for the fans in Toronto and it's good for the overall game," McDavid said. "I've got nothing but good things to say about him."
Contact Frank Seravalli on Twitter: @frank_seravalli