Matthews out again vs. Bruins tonight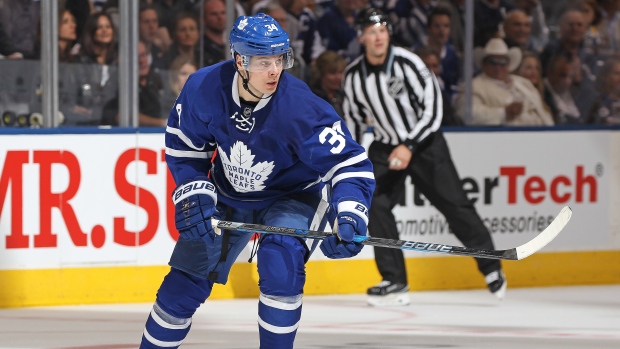 Toronto Maple Leafs centre Auston Matthews will miss a second straight game Friday due to an upper-body injury.
Leafs head coach Mike Babcock said the team would have no changes to their lineup from Wednesday's win over the Minnesota Wild.
Matthews has not skated since playing against the Vegas Golden Knights on Monday night. He was declared a game-time decision for that matchup, but played 21:11.
The Leafs host the Boston Bruins on Friday before travelling to Boston on Saturday for the second half of a back-to-back series.
Frederik Andersen and Jake Gardiner, who missed practice Thursday, both skated on Friday and will play against the Bruins.
Matthews had never before missed an NHL game before Wednesday night. The 20-year-old owns 10 goals and 19 points in 16 games with the Maple Leafs this season.
The Maple Leafs used the following lines in Wednesday's game against the Wild:
Komarov-Kadri-Nylander
Brown-Bozak-Marner
van Riemsdyk-Marleau-Hyman
Martin-Moore-Leivo