Maurice: Myers, Enstrom healthy entering camp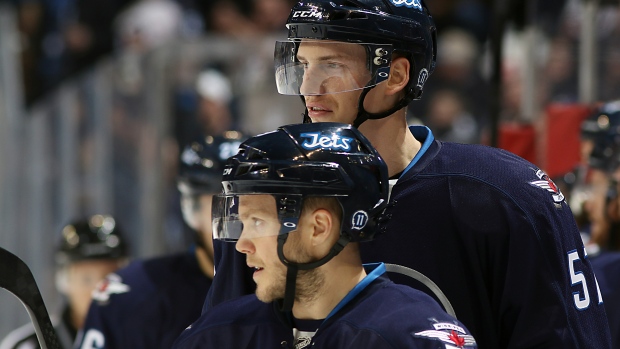 Winnipeg Jets head coach Paul Maurice confirmed that defensemen Tyler Myers and Toby Enstrom are healthy heading into training camp according to TSN 1290's Brian Munz.
While they seem to be in the clear, the blue-liners will not be pushed 100 per cent on a daily basis.
Myers and Enstrom are each looking to rebound from season-ending injuries. Myers had surgery in February to repair a lower-body injury, playing in only 11 games in 2016-17.
"He had an injury that is a long rehab," Maurice said back in February. "For 90 per cent of the people, it's just long and they eventually get past that threshold. He could never get past that threshold."
Meanwhile, Enstrom had knee surgery at the end of March after playing 60 games. The initial diagnosis was four to six weeks recovery time.
Enstrom also dealt with a concussion after suffering a hit from Pittsburgh Penguins forward Tom Sestito, who received a four-game suspension.
The Jets struggled on the defensive end last year. They surrendered 255 goals, fourth most in the league. A healthy Myers and Enstrom could go a long way toward improving that number in 2017-18.