Maurice reflects on rollercoaster career ahead of coaching milestone
Winnipeg Jets bench boss will become just the sixth man in NHL history to coach 1,500 regular-season games on Tuesday night. As he tells TSN Senior Hockey Reporter Frank Seravalli, it's the first career milestone that has ever given him pause.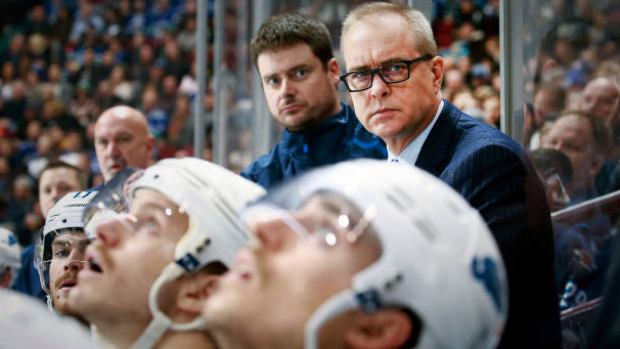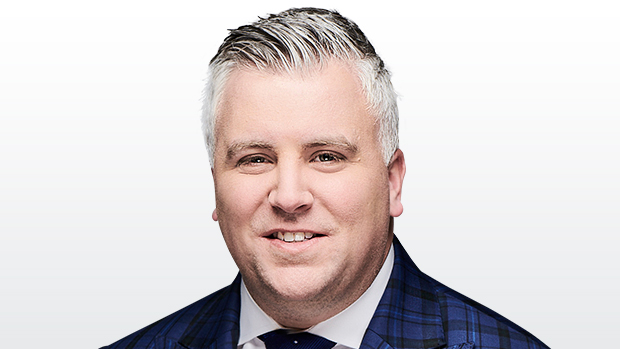 If a moment exists that captures the essence of Paul Maurice, it might be the morning of Game 7 in Nashville last May.
His Winnipeg Jets had just wrapped up their morning skate. Bag on his shoulder, Maurice was on his way out to the team bus when he struck up an impromptu conversation with a reporter.
"Walk with me," he said.
The conversation lasted only a couple minutes and there was no discernible message – mostly because Maurice couldn't contain his excitement for that night's game.
He had a wad of dip under his lip and launched a string of about 47 expletives in the 200-foot walk to the bus. It made zero sense. Maurice was amped up. He had the unbridled joy of a kid on Christmas morning, not a typical coach the morning of a do-or-die road game against the President's Trophy winner.
Reminded of that conversation on Monday, Maurice said: "Maybe that's the biggest tell of my appreciation for the game. There wasn't any negative pressure. I was just jacked up."
On Tuesday night, Maurice will become the sixth man in NHL history to coach 1,500 regular-season games when Winnipeg hosts the San Jose Sharks at Bell MTS Place. Only Barry Trotz (1,575) and Ken Hitchcock (1,568) have more games to their credit among active coaches.
If Maurice had coached an NHL game every night consecutively, he would have stood behind an NHL bench for more than four calendar years of his life.
Yet, Maurice just turned 52 last week, putting him squarely in the younger half (13th) of coaches in the NHL. He is six months younger than New York Rangers neophyte David Quinn.
Maybe what gave Maurice such appreciation of the moment on that Seventh Heaven morning was that four years earlier he had accepted the fact he might never coach in the NHL again.
On New Year's Day in 2014, the Detroit Red Wings hosted the Toronto Maple Leafs in the Big House for the Winter Classic in Michigan. Maurice was among the more than 105,000 in attendance, but he was there working as a television analyst.
Maurice hadn't coached in the NHL since being fired by Carolina in 2011. He went to Russia to re-invigorate his coaching career in the KHL but that didn't lead to an NHL job. He was pulling studio shifts at TSN.
"I got home from that Winter Classic and I said to my wife, 'I'm okay now. I'm okay if I don't coach again,' " Maurice said. "I started to enjoy the TV thing. I thought, 'Okay, I've moved my family enough.' It was time to give them a place to live. We moved to Columbus, Ohio, to be closer to family and schools. We were good. We were settled."
Winnipeg general manager Kevin Cheveldayoff called to offer him the Jets job exactly 10 days later.
To say Maurice has loved his time in Winnipeg would be an understatement. Two years in, Jets fans were calling for his head on a spike. Now he is the toast of the town and his players can't understand why he isn't in the conversation for the Jack Adams Award.
"Right when he walked in the door, I became a different player," Jets captain Blake Wheeler said. "I think he definitely gets overlooked with the job he's done for us."
"I'm not going to lie, winning helps," Maurice said. "But it's more fun for me now than it's ever been."
Maurice has won more games (86) over the last two seasons than every coach in the league except Tampa Bay's Jon Cooper (93). His 682 career wins – earned over stops in Hartford, Carolina (twice), Toronto and Winnipeg – are the ninth-most in NHL history.
"I've passed a bunch of milestones and I honestly never thought twice of it," Maurice said. "Six hundred wins? I wasn't even aware of it. This is the first one [1,500 games] that's kind of given me pause."
Why?
"Because I keep thinking of how crazy Jim Rutherford must have been," he said of the then-Hartford Whalers GM who hired him in 1995. "I got a once-in-a-lifetime opportunity. To get a team at 28-years-old, not get fired after your first tough year, to have a guy believe in you like that, it's an incredibly unusual story."
In 22 seasons, Maurice has seen some things. When he took over for Paul Holmgren in Hartford, 27-year-old Brendan Shanahan was the Whalers' leading scorer. Gary Bettman was two years on the job. There were 26 teams.
The average NHL salary was $750,000 – which is what the minimum salary will be in 2021-22. There was no salary cap. It was practically the Wild West compared to now.
"I remember going into Philadelphia or Detroit when I was in Hartford," Maurice said. "We had low-payroll teams. I remember being truly afraid we were going to get beat by 10 goals. It was a legitimate fear. It wasn't even [bleeping] close."
Maurice has been forced to reinvent himself many times over. He was practically a kid then, now his three kids are almost grown.
"I would say that I've changed as much as the game has," Maurice said.
Maurice said the hardest part about coaching today's NHL player is that with handlers, agents, skills coaches, sports psychologists and nutritionists – the whole gamut available – the players can sometimes be their own teams. They can live on islands.
"They've got so many more people invested in them, it's easier for them to get constantly positive feedback," Maurice said. "That's not a bad thing. But there are more places to bitch, more people willing to listen. I don't think players need each other as much as they used to. Some of that 'team' part of the game is gone.
"I don't think players have the chance to be together as much as they used to. It's harder to really form a team and keep them connected."
Maurice has reached the Stanley Cup Final once and the Conference Finals a total of three times, including last year's run that felt short in Vegas. He savours this time in Winnipeg not just because of the unique connection the Jets have with that city, or because he's watched this crop of Jets grow before his eyes. It's also because these are the best teams he's ever coached.
Maurice has rarely had a top-flight roster at his disposal. He took the Hurricanes to the Cup Final in 2002 with the seventh best record in the East.
He says all of that has made him better equipped to handle the awesome responsibility he has in front of him.
"A lot of experience comes from hardship, from having to find a way to grind to win games when you don't have a tremendous amount of talent," Maurice said. "You have to work your group a lot harder. You get to use that experience now with a lot of talented guys in different circumstances.
"When I walk into a locker room now, I can understand the whole spectrum a player goes through. I can understand what it's like to be a rookie in the NHL. I can understand what it's like to be a dad and raising kids while you're in the NHL. I can understand what it's like to be 35. I've been through it all with players."
That relatability is what Mark Scheifele said allows Maurice to spark the Jets.
"He makes you want it more than you thought you wanted it," Scheifele said.
Maurice said he wants it more, wants the Stanley Cup, because winning the last game in the season is the only thing he hasn't lived in this rollercoaster NHL life.
"The pressure isn't off, I've just got a better perspective on it," Maurice said. "I can channel my energy and get more wired for games. Maybe you can't when you first get there [when] it's life and death; it's all about surviving and winning. I love the game more now. I appreciate all of it now."
Contact Frank Seravalli on Twitter: @frank_seravalli