McDavid calls out Manning for being classless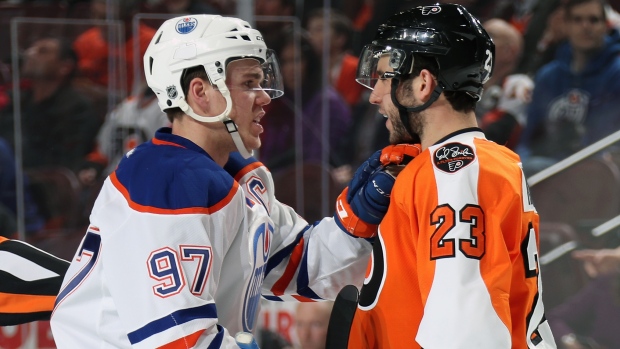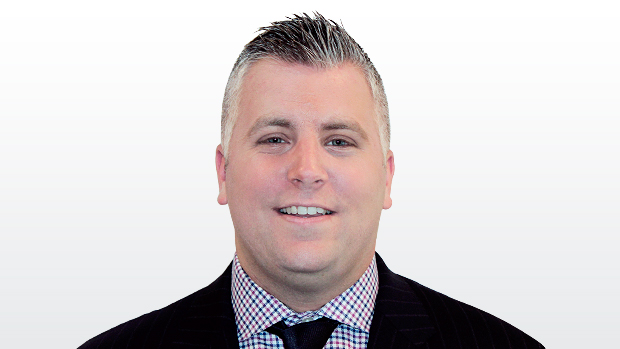 (Updated: Dec. 9, 2016, 9:44am et) PHILADELPHIA - That escalated quickly.

Connor McDavid, the diplomatic star who almost always lets his play do the talking, blew off steam after the Oilers' 6-5 loss to the Flyers on Thursday night and sparked a rare war of words.

McDavid said Flyers defenceman Brandon Manning implied during the game that their collision last November in Edmonton - which fractured McDavid's collarbone, causing him to miss 37 games and likely a Calder Trophy - was no accident.

"(Manning) wanted to say some comments today about what went on last year," McDavid told reporters after Thursday's loss. "I thought it was one of the classless things I've ever seen on the ice.
"He said some things and our guys responded accordingly. We can put the whole 'he did it on purpose' thing to rest because what he said out there kind of confirmed that. Shows the guy he is the way he doesn't step up and fight some of our guys."

The night devolved into a he-said, he-said confrontation because Manning said he never hinted or said to McDavid that their crash into the boards was anything other than "a total accident."

"There was never any intention and I would never say that," Manning told TSN. "He must have taken it out of context when he kept coming after me, time after time."

Manning added he thought McDavid was "also classless" for his antics, particularly after McDavid scored Edmonton's second goal and turned directly to Manning to unleash a string of curses captured on camera.
"He never asked me to fight," Manning said. "I understand he's not going to fight. But I've already fought (Pat) Maroon, I've fought Chris Neil. Why did I need to fight?"
McDavid, 19, has not fought in 74 career NHL games. He broke his hand in his last fight in the OHL in 2014.

The message emanating from the Flyers' dressing room was that it was easy for McDavid to talk tough when he's skating on a line with Milan Lucic.
Manning reminded Philadelphia-area reporters there were "three players involved" in their crash into the boards and said "I think anybody who knows me or has played with or against me along the road here knows I'm not that kind of player." McDavid himself called it "a fluke play" when he made his debut in Philadelphia last March 3.
Nonetheless, McDavid and Manning - a 26-year-old from Prince George, B.C. - traded barbs and jawed throughout Thursday's thrilling contest. Rather than a matchup between two unfamiliar foes, the night felt more like a flashback to 1987 with bad blood flowing through two proud franchises that met twice in the Stanley Cup final that decade. The 11 goals scored were even era appropriate.
The truth is we'll never know exactly what was or wasn't said on the ice on Thursday night.

At the very least, new villains were born in both the City of Brotherly Love - the stop Sidney Crosby hates most in the NHL - and the City of Champions on Thursday night.

And we all now have something to circle on our calendars for Feb. 16 when the Flyers make their lone visit to Oil Country.

Contact Frank Seravalli on Twitter: @frank_seravalli