McDavid: 'I look forward to proving people wrong'
In a span of just two months, the only coach and general manager Connor McDavid has known in the NHL have been fired. But the Edmonton Oilers superstar says he will return from the All-Star break with renewed vigour as he and his teammates ignore the negativity surrounding the organization and focus on a playoff spot, Frank Seravalli writes.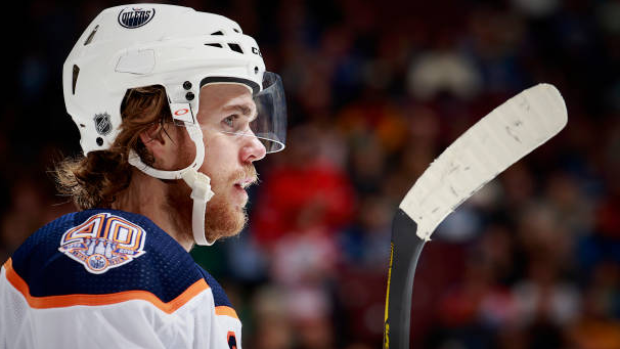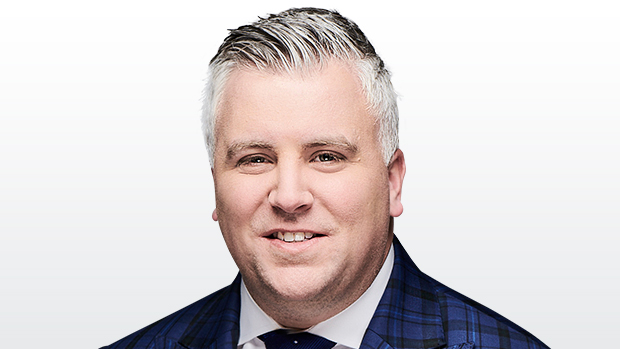 SAN JOSE, Calif. — The fastballs were coming in at rapid fire on Connor McDavid at All-Star Weekend Media Day, as you'd expect for the face of the game less than 48 hours after his GM was whacked.
Bang. Bang. Bang.
Then there was the mother of all questions, when one intrepid reporter wondered aloud whether McDavid wanted out of Edmonton, whether all of this losing has just been too much.
No. 97 just shook his head.
"That's just not the case at all," McDavid said. "I'm here to be part of the solution. That's all I'm going to say on that."
With that, after eight minutes of grilling, a local reporter threw McDavid a welcomed lifebuoy asking about the All-Star Game itself.
"My god, I was going to get off the seat it was so hot," McDavid said, laughing.
McDavid looked different on Thursday night. No, literally different, he cut his shaggy hair –joking that he didn't want it flopping around on his face to obstruct his vision without a helmet during the fastest skater contest in Friday night's Skills Competition.
But this is all different for McDavid.
These are uncharted waters the Edmonton Oilers' 22-year-old captain is navigating. In a span of two months, the only coach and general manager he has known in the NHL have been fired. The entire organization is in a state of disarray.
This weekend in San Jose is the beginning of a nine-day break, supposed to be his refresh, but McDavid is already looking forward.
"I look forward to coming back from the break and trying our best to prove everyone wrong," McDavid said. "We have an opportunity here. Things seem pretty down on us. There's a sense [of] negativity with the media and with everyone around the team.
"We get to prove people wrong and we get to decide how we finish the second half."
McDavid and the Oilers' leadership group met with CEO Bob Nicholson after Tuesday night's loss to the Red Wings and were informed of the decision to fire GM Peter Chiarelli. He said the message from Nicholson was similar to the one shared with the media on Wednesday, that Nicholson "didn't like the way we were heading and wanted to make a change."
One of the other things Nicholson addressed in Wednesday's press conference was the chemistry within the dressing room, trying to fix some of that. McDavid seemed to bristle at that notion.
"I think it's easy to think we have turmoil in our locker room or we have this and that. We don't have that at all," McDavid said. "We're a tight-knit group. Guys love to play for each other. It's not that."
McDavid addressed the team directly in the last week, sharing the same message that he did publicly, one that generated headlines.
"You gotta believe," McDavid said. "You have to believe that we're going to turn it around. If you don't, you don't have to be here. It's nothing new. No teammates watched that interview and were surprised."
His frustration has been both evident and understandable. Even as one of the few players who has shown up every night for the Oilers, everyone is looking to him for answers that he does not have.
"We've obviously strayed pretty far from where we were at," McDavid said. "We need to get back to it. I don't know how else to explain it."
The hard truth is there is no easy fix for the Oilers. Yes, Oscar Klefbom and Andrej Sekera are soon returning from injury, but interim manager Keith Gretzky – or whoever Chiarelli's successor is – won't be able to simply wave a magic wand and fill the substantial holes on the roster.
Fellow All-Star Leon Draisaitl, voted by fans as the "Last Man In" for the Pacific Division, said the onus in the meantime is on those who are in the lineup.
"We have to take some ownership as players. We haven't been good enough," Draisaitl said. "We have to figure out how to get this team playing the right way. We've got to figure that out really quick here."
Meanwhile, McDavid is choosing to remain positive. What is keeping him going is the fact that as bad as it's been, the Oilers are somehow still within striking distance.
"We're three points out of a playoff spot. I think that gets lost," McDavid said. "We're going through a lot of different changes, but we're three points out and have a chance to make the playoffs."
His message was clear. McDavid hates losing as much as anyone, but he isn't going to run for the hills. He is digging in. He's going to stare this down head on, just like the bullets he took on Wednesday for his manager's failures.
"Losing isn't fun. It's not fun for anyone. I'm no different," McDavid said. "You want to build something special, something you're proud to be a part of, and we've got to still build that. I'm just as much a part of that as anyone else."
Contact Frank Seravalli on Twitter: @frank_seravalli​