McDavid making Oilers' Hall gamble look smart
Edmonton traded away their leading scorer in three of the last four seasons for blueline help, but a healthy Connor McDavid has made up the offensive difference, Frank Seravalli writes.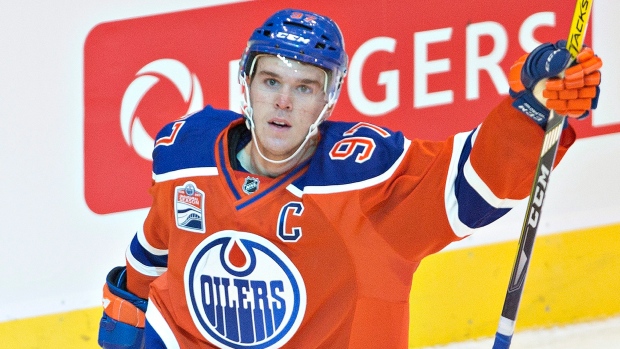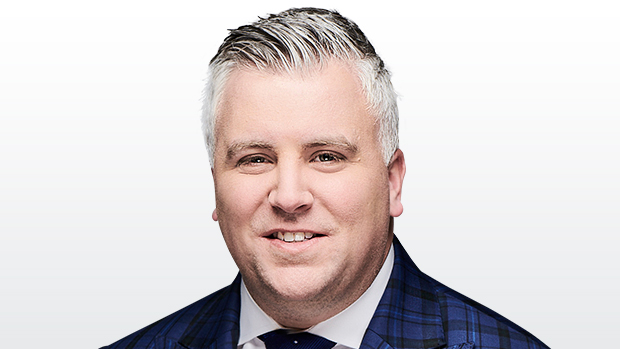 PHILADELPHIA — Connor McDavid is on track to finish with the second-largest gap in points between one player and his next closest teammate in the last 10 seasons.
McDavid, 19, is on a 105-point pace through 27 games. Leon Draisaitl is producing at a 64-point clip, while Jordan Eberle is just behind with a 61-point projection. It is a gulf that has not shrunk as the Edmonton Oilers cross into the second third of their campaign here on Thursday night.
"I think that's a product of Connor being Connor," Oilers coach Todd McLellan said Wednesday. "We have players having real good years and sometimes it doesn't feel like that because they're not sitting right next to Connor in the scoring race."
McLellan isn't wrong: No one is really sitting next to McDavid in the scoring race league-wide. He has opened up a seven-point lead over Tampa Bay's Nikita Kucherov.
McDavid is making his teammates pale in comparison. Next to him, it's easy to overlook that Draisaitl, Eberle and Lucic are all inside the NHL's Top 40 in scoring. Any one of them would lead the Flames, Canucks, Sabres, Avalanche, Coyotes or Panthers in points right now. Draisaitl, 21, is tracking toward 32 goals.

Oilers' Full Season Projection
Eberle and Lucic are producing at career averages, though some would expect more from Eberle given his early chemistry with McDavid and previous point production.
"People have been hard on Jordan. We've been hard on Jordan," McLellan said. "But if we took his statistical production out of our lineup, we'd be begging for it. We'd be dying for it."
The only truly disappointing start belongs to Ryan Nugent-Hopkins, who is on pace for a career-low in points over a full season. What those points will not tell you is that Nugent-Hopkins has carried one of the statistically toughest workloads of the season, second to Boston's Patrice Bergeron.
While it may seem counterintuitive to Edmonton's offence-heavy construction, McDavid's separation from the Oilers really shouldn't be all that surprising. It's similar to the chasm Sidney Crosby and Alex Ovechkin experienced at the beginning of their careers while the rest of the Penguins and Capitals learned to catch up.
More to the point, the Oilers traded away their leading scorer in three of the last four seasons, Taylor Hall, for defenceman Adam Larsson.

Largest Point Gaps - Last 10 Seasons
| Season | Leader | Runner Up | PTS |
| --- | --- | --- | --- |
| 2007-08 | Alexander Ovechkin | N. Backstrom | +43 |
| 2007-08 | Joe Thornton | M. Michalek | +41 |
| 2016-17 | Connor McDavid | L. Draisaitl | +41* |
| 2006-07 | Sidney Crosby | E. Malkin | +36 |
| * Projected | | | |

Hall, 25, has given Oilers fans indigestion with 17 points in 17 games for New Jersey.
But so far, McDavid at full health has made up for the difference — and the Oilers say Larsson has been exactly what he was acquired to be.
"Absolutely," McLellan said. "His physicality and nastiness was very under appreciated by us when we acquired him. I didn't realize how heavy and hard he plays. Especially now, with all of our injuries on the backend, it's nice to have that 20-to-25-minute-a-night defenceman that can play back there."
Larsson, 24, has two goals and four assists, ranks seventh in the NHL in hits (83) and averages 20:13 in ice time per game. He is being deployed more in the offensive zone than he was with the Devils, easing his workload, but McLellan said he is still adjusting to the grind of the Western Conference. He has bounced around from partner to partner with injuries to Brandon Davidson, Darnell Nurse, Mark Fayne and Eric Gryba.
"Larsson isn't going to be evaluated on goals and assists," McLellan said. "It was a glaring, glaring need for us and it's something we needed to do. Taylor was a tremendous, tremendous player for us. The people out East are finally getting to see how good of a player he is.
"Would we love to have them both on our team? Of course we would."
The proof is in the team's overall numbers, McLellan said.
With the help of Larsson and Cam Talbot, the Oilers have gone from 27th (2.95) in goals-against to 13th (2.61). Thanks to McDavid, they have also risen from 26th (2.43) in goals-for all the way up to seventh (2.93).
That is a recipe for success, no matter the gap in points between teammates.
"A third of the way into the season, we've been able to become a better overall hockey club," McLellan said. "Does that make it a successful acquisition? I guess the argument could be made either way."
Contact Frank Seravalli on Twitter: @frank_seravalli