McEwen finds new home with Team Carruthers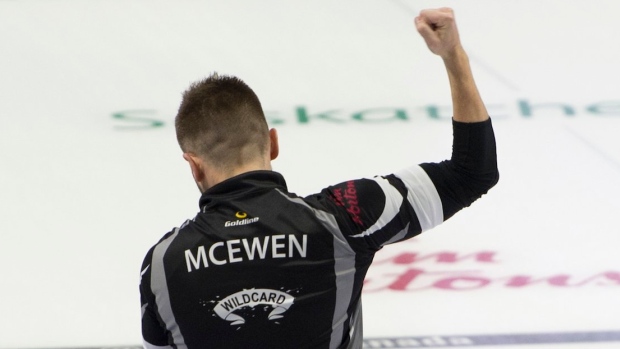 Mike McEwen has found a new home and it happens to be with a former provincial rival.
On Tuesday, Winnipeg's Reid Carruthers announced they have added McEwen to the team as their fourth.
Carruthers will continue to call the game while McEwen, 37, will throw last rocks.
The spot was open after former Team Carruthers third Braeden Moskowy announced he would be leaving the squad after a four-year run.
McEwen, who recently won the Elite 10 on the Grand Slam circuit, has skipped his current team for 11 years, but the foursome announced they would be parting ways at season's end.
McEwen's third B.J. Neufeld will play on Team Kevin Koe next season.
Carruthers and McEwen have been battling each other in Manitoba for years as they've faced off in the provincial final three of the past four seasons.
McEwen is a seven-time Grand Slam champion and was a runner up in December's Olympic trials while Carruthers has two Grand Slam titles under his belt as well as Brier and world championship in 2011 as a second for Jeff Stoughton.