McKenzie: Neely prepares for the return of Sea Bass
Cam Neely is making a comeback. Well, it's actually "Sea Bass," who is on the comeback trail, which means the 49-year-old retired Boston Bruins great, who is now the team's president, will have to (again) get used to walking down the street and having random passersby yell at him: "Kick his ass, Sea Bass!"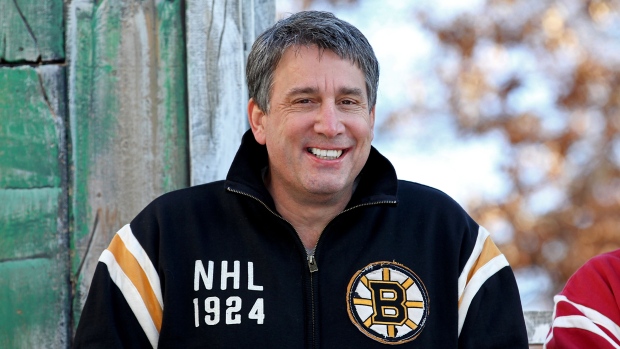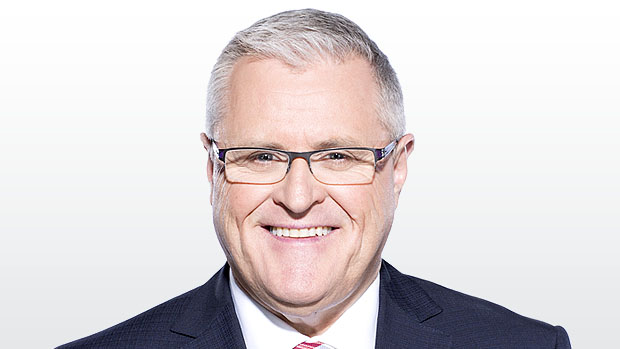 Cam Neely is making a comeback.
Well, it's actually "Sea Bass," who is on the comeback trail, which means the 49-year-old retired Boston Bruins great, who is now the team's president, will have to (again) get used to walking down the street and having random passersby yell at him: "Kick his ass, Sea Bass!"
"It used to happen a lot, and it still does from time to time, but I guess it could be happening more again," Neely said, with a laugh.
Twenty years after the fact, the sequel to Dumb and Dumber is set to be released on November 14. And when Dumb and Dumber To (yes, that's how it's spelled) hits the theatres, Jim Carrey (Lloyd Christmas) and Jeff Daniels (Harry Dunne) will be reprising their roles, as will Neely with his epic cameo as the depraved redneck trucker Sea Bass, in the sequel once again co-written and directed by Peter and Bobby Farrelly.
"The last I heard (Sea Bass) was still in it," Neely said of the scene he shot in late spring in Boston. "Originally, Sea Bass wasn't going to be in the sequel. I think they were kind of unsure how to get the 2014 version of Sea Bass into it. I think maybe they felt it was too contrived."
But in doing their market research, Neely said, the filmmakers discovered Sea Bass had a loyal following.
"They were doing question and answer stuff at pre-screenings," Neely said, "and the question a lot of people were asking was, 'Where's Sea Bass?' After that, they figured a way to get Sea Bass in there."
So it would appear Harry and Lloyd get to renew acquaintances with Sea Bass somewhere towards the end of the sequel. In the original, Sea Bass and his trucker buddies are eating in a diner. Harry spills some salt and Lloyd informs him it's bad luck unless you throw salt over your shoulder. Harry tosses the entire salt shaker over his shoulder, hitting Sea Bass (Neely).
"What the hell?" Sea Bass says. "Who's the dead man that hit me with the salt shaker?"
With his friends urging him on, "Kick his ass, Sea Bass!" Sea Bass opts instead to hock a loogie on Harry's hamburger. The two meet up again later in a truck stop bathroom stall with an exchange that can best be described as, uh, a little offside.
As pro athlete movie cameos go, Neely as Sea Bass is the gold standard.
Neely wasn't sure if he would have time to become an "actor" again, but when the Farrelly brothers were able to allow Neely to shoot his scene on a green screen in Boston last spring, after the Bruins' season was over, it was a no-brainer for the Hall of Fame-winger.
"Sea Bass is in a scene with Lloyd and Harry," Neely said, "but Jim (Carrey) and Jeff (Daniels) weren't actually there when I was shooting. It took a couple of hours. You have to do the same lines over and over, but with a lot of different camera angles."
Like the original Dumb and Dumber film in 1994, Neely's Sea Bass character took on a life of its own. "Kick his ass, Sea Bass!" became a catchphrase of sorts for an entire generation. Neely realized that when fans would shout at him as he walking down the street.
In the Farrelly brothers' 2000 film, Me, Myself and Irene, Neely had another cameo, this time as State Trooper Sea Bass.
"It's been a fun thing," Neely said. "People seem to like Sea Bass. Acting isn't my forte, that's for sure. I haven't seen (Dumb and Dumber To) yet. It should be fun."