McLellan takes the fall for Oilers' woes
Todd McLellan became the sacrificial lamb for Edmonton Oilers GM Peter Chiarelli when he was fired from his head coaching job on Tuesday because he was the last card for Chiarelli to play to save himself after a dismal first quarter of the season, TSN Senior Hockey Reporter Frank Seravalli writes.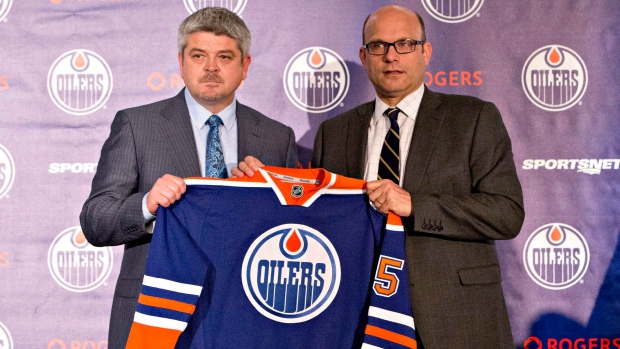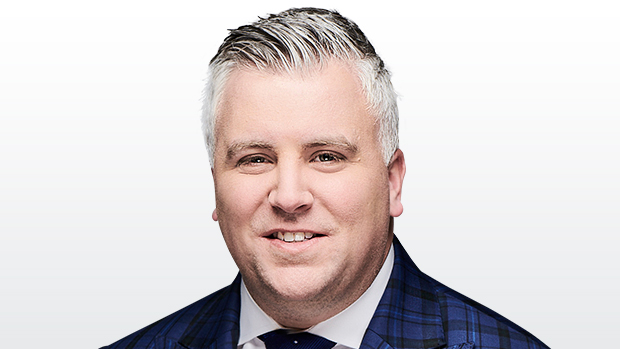 SAN JOSE, Calif. — Ken Hitchcock has never been confused with Mother Teresa, but Peter Chiarelli is counting on him to be a miracle worker.
That is what hometowner Hitchcock will be if he can turn around the Edmonton Oilers and steer them into the Stanley Cup playoffs in April: the Saint of Sherwood Park.
Hitchcock would be the runaway Jack Adams Award winner, with Chiarelli forever indebted for saving his job; that is how daunting the task is ahead of him.
Because rare is the coach, not even a soon-to-be 67-year-old hockey lifer who has coaching coursing through his veins, that can harnesses enough power to overcome such a flawed roster.
The Oilers look like the best team in the NHL when Connor McDavid is on the ice and the worst team in the NHL when he is on the bench.
Todd McLellan was not perfect. Like any coach, McLellan had his biases and shortfalls.
But McLellan did not trade away a future Hart Trophy winner in Taylor Hall and 20-goal lock Jordan Eberle, two pieces who would have given the Oilers a fighting chance in the 38 minutes per game McDavid is on the bench. He did not trade for Griffin Reinhart. He did not sign Milan Lucic to a cap-crippling $42 million deal. He did not assemble the defence that his GM acknowledged is poor at passing.
McLellan was merely Chiarelli's sacrificial lamb when he was fired on Tuesday, the fourth NHL coach canned in 18 days. He was the fall guy, the last card for Chiarelli to play to save himself after a dismal quarter, the start that team brass made clear after last year's disaster would not be tolerated.
Chiarelli acknowledged some of that blame.
"I'm certainly not absolving myself of any responsibility on player personnel," Chiarelli told reporters. "This isn't just an indictment on Todd or the players. This is a collective thing. It's our job to get to the playoffs. We owe it to our fans. We felt this is the right move for it."
But when pressed on exactly what pushed him to make the change, Chiarelli was vague.
"I saw some things that were resurfacing," Chiarelli said. "Again, this is not an indictment on Todd. He's a good man and a very good coach.
"I just saw saw some things. We had a weak start, we had a real good stretch, and I don't think we overachieved. I just saw some reversion back."
Chiarelli said he spoke with Hitchcock about two significant areas of the game that contributed to McLellan's downfall: integration of young players and defensive structure that did not do goaltender Cam Talbot any favours.
There was clear friction there between coach and GM when it came to young players. It appeared Chiarelli and management were keen on giving No. 10 overall pick Evan Bouchard, already the Oilers' best puck mover at 18, a longer look than 10 games.
McLellan sitting Bouchard for four straight games as a healthy scratch left Chiarelli little option. Ditto the demotions for first-round picks Jesse Puljujarvi and Kailer Yamamoto after they bounced in and out of the lineup and saw limited minutes.
"That was a point of discussion," Chiarelli said. "We talked about a number of things including integrating some youth."
Chiarelli mentioned the fact that the Oilers had dropped six of the last seven as a tipping point. He did not mention roster construction or the lack of depth that continually pushed McLellan to lean on the crutch of moving Leon Draisaitl to McDavid's line because it was often times their best (or only?) chance to win.
"It was just time," Chiarelli said. "I can't tell you. This isn't scientific. It's a sense, a feel. There were levels of flatness, levels of non-response, and when that happens, the radar goes up. We decided to act."
When the Oilers reeled off wins against Nashville, Boston, Winnipeg and Washington this year, Chiarelli said he didn't think they "overachieved." The truth is the Oilers are likely exactly the team they appear to be – one probably somewhere in the middle of this low and the earlier high.
Through 20 games, they are on-pace for the exact 78-point campaign of a year ago (they were 7-11-2 at the one-quarter mark in 2017-18). Through 100-plus games without Hall and Eberle, the sample size is large enough to confidently say the Oilers are a team capable of being carried by McDavid and Draisaitl, but only so far.
It's just that Chiarelli, the man who shaped the Oilers to play heavier in a league going the opposite direction, said he doesn't see it that way at all.
"We might look at some moves, but I think [we are] good enough," Chiarelli said. "I think we can be better. There's still a lot of runway left this year. We felt a new voice would be helpful."
Contact Frank Seravalli on Twitter: @frank_seravalli