Miles brings new dynamic to Raptors offence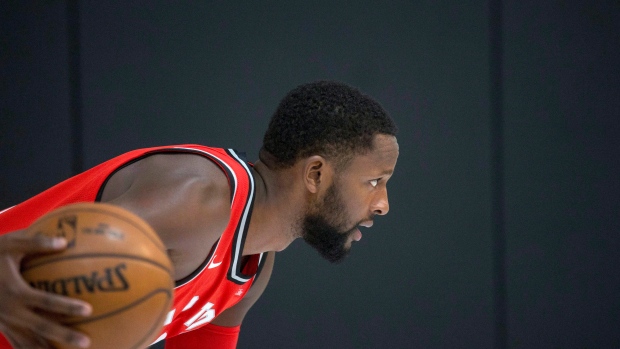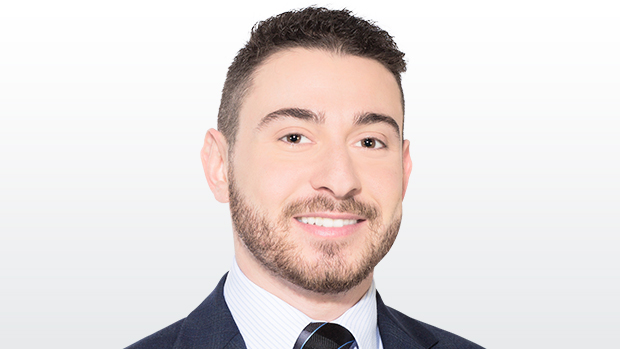 TORONTO – That DeMar DeRozan and his Raptors teammates are looking forward to playing with C.J. Miles should come as no surprise. He figures to make their lives a whole lot easier.
Entering his 13th NBA season, Miles has developed a niche that's become increasingly valuable in the league today: he's one of the game's truly elite three-point shooters.
As a member of the Indiana Pacers, the veteran forward hit a career-best 41 per cent of his threes last season, ranking 12th in the association among players with at least 200 attempts. Only three of the players that ranked higher (J.J. Redick, C.J. McCollum and Klay Thompson) launched more three-pointers, putting him on the short list of guys who can give you both accuracy and volume from beyond the arc.
Asked if he's ever teamed up with someone like that, DeRozan paused. The all-star guard, who's spent all eight of his seasons with the Raptors, had to think about it. His answer was a good indication that he had not.
"Peja Stojakovic," he responded with a smile. The two played a couple games together back in 2010, DeRozan's sophomore campaign, after Toronto acquired the Serbian sharpshooter in a swap of backup point guards (Jarrett Jack to New Orleans for Jerryd Bayless) and before he was waived so that he could sign with a contender later that year (Note: he ended up in Dallas, where he won a championship with Dwane Casey, a Mavericks assistant coach at the time).
Truth is, they haven't had that type of weapon during DeRozan's tenure, at least not for any considerable length of time. Terrence Ross had his moments. DeMarre Carroll was recruited, in part, to fill that role but, for various reasons, never delivered. Kyle Lowry, arguably the team's best shooter of this era, does most of his damage off the dribble.
As far as catch-and-shoot, spot-up marksmen go, Miles brings something completely different to the table and DeRozan can't wait to start unleashing it on helpless opponents once the regular season begins on Thursday.
"C.J.'s definitely one of the shooters in the league that you have to specially scout for if he's not on your team," DeRozan said. "I remember scouting for him and our main goal when we were playing Indiana in the playoffs [in 2016] was not to let C.J. get going. So for us, it's hard for [opponents] to say, 'Let's not let get Kyle or DeMar going,'; but then you have to worry about a guy like C.J., so that's big."
Miles will likely open the season coming off the bench, with Norman Powell expected to get the first crack at Toronto's starting small forward job. It's a matter of fit more than anything else. The Raptors are concerned that, historically, Powell has tried to do too much with the second unit. Tunnel vision can get the better of him when he's the No. 1 scoring option on the floor and his numbers reflect that. He shot 41 per cent in 58 games as a reserve last season (27 per cent from three), compared to 50 per cent in 18 starts (40 per cent from three), with his turnover rate spiking when he's coming off the bench. The thinking: he's far less likely to look off the likes of DeRozan and Lowry, forcing him to be a more conscious playmaker, which is the next step in his evolution.
Meanwhile, Miles' numbers were virtually identical in his 47 games off the bench (10.6 points, 3.0 rebounds, 0.6 assists, 43 per cent from the field, 41 per cent from three) as they were in his 29 starts (10.9 points, 3.0 rebounds, 0.6 assists, 44 per cent from the field, 41 per cent from three) last year, despite logging 4.1 fewer minutes on average. At least for now, the team prefers to use him as a stable, calming influence with its young second unit.
That said, he's a safe bet to lead Raptors reserves in minutes, seeing plenty of time with both units and even closing games. If they're serious about modernizing their offensive philosophy, they'll need to lean on his expertise.
So far, so good in that regard, although the usual preseason caveats apply. As a team, Toronto exceeded last year's season high for three-point attempts in a game (35) in each of its five exhibition contests, averaging 41.6 per outing. Miles was responsible for 32 attempts in the four games he played, hitting 44 per cent of them, including 11-of-19 in the final two dress rehearsals, both of them as a reserve.
Casey compared his release to three guys he coached in Seattle: Ray Allen, Hersey Hawkins and Dale Ellis – elite company, to be sure. Meanwhile, Miles credited some of his success to Kyle Korver, his former Utah Jazz teammate, who he called the best shooter he's ever played with. He remembers watching Korver prepare for games and trying to emulate his off-day routine. The biggest thing he learned: practice like you play, only take shots at game speed. Korver was the only player in the NBA that shot a higher percentage on corner threes than Miles last season (minimum 100 attempts) and only Thompson and Eric Gordon hit more of them.
"It's crazy," DeRozan said of his new teammate's release. "He does it with no effort, especially when he's wide open. For him to come to me and say this is the most fun he's had in a long time, thus far in [his] career, it's definitely great. I'm just trying to make guys' jobs easier, to get wide open shots like that [for him] so he can get going. It makes it easier on all of us."
Having a shooter like Miles at his disposal is a luxury that DeRozan wouldn't have been able to take advantage of a few years ago when, like Powell, he was guilty of tunnel vision. With experience, he's become much better at reading and reacting when teams throw defensive pressure at him and the team has asked him to take an even bigger step forward in that area this year. He's not alone.
Naturally, the Raptors don't just want to take more threes, they want to make more and to do that they'll need to create good enough looks for Miles and the others to capitalize on. Like the rest of us, Miles was familiar with the club's reputation before signing with them over the summer: they've been a one-on-one team that doesn't move the ball, but he's been pleasantly surprised since he arrived in camp last month.
"It's been the exact opposite," the 30-year-old said. "Everything that everybody said is the opposite of what we did in the pre-season. We took 50 threes the other day. Everybody knows I'm happy with that. But I think everybody has bought into what we're trying to do, even some guys who have had to change their game a little bit."
Whether they'll be able to carry that over and maintain it throughout the season remains to be seen, but Miles is confident that his skill set can thrive in just about any environment. There will be peaks and valleys, as is the case with any jump shooter, but now that he's proven to be a real threat from long distance he's someone the defence has to worry about, even on his off nights.
"Either way I'm a weapon because I create space," Miles said. "Being a catch-and-shoot guy, if you're in iso, I just find a place and plant my feet. If it comes, you shoot it. If it doesn't, then you get back. And with the way these guys score, if they didn't pass it's because they had an opportunity to score the basketball. And these guys are tremendously unselfish. They let me know from Day 1, 'If you feel like you're open, you make a noise, you whistle at me, I'm going to try and find you,' and it's been that way in practice and in the games. We have an understanding of both ways, and I don't care who shoots the ball, as long as they're good shots, and the same with them. That's the reason we've had success."
"It makes up for a multitude of sins when you've got guys making shots," said Casey. "He really helps that second unit, making shots and that's why the ball looks like it's moving around, zinging around and all at once it finds him. The ball always seems to find that offensive guy. C.J. is s pro, he knows how to play, he's one of those guys that always seems to find the opening, he's been a huge plus for us."