MLB defers on pitch clock until 2019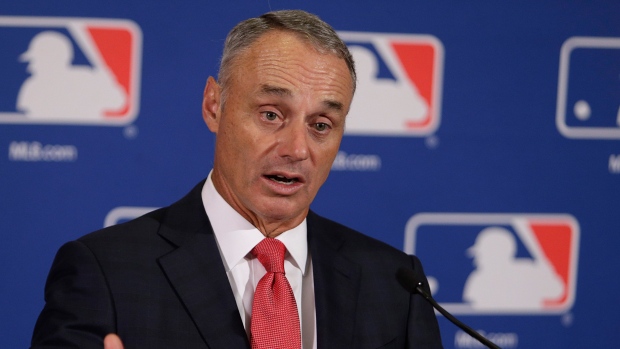 Major League Baseball announced Monday their initiatives for the upcoming season to improve the pace of play of games. The rules include limiting the number of mound visits in a game to six and reducing the time required for inning breaks and pitching changes.
MLB decided to defer implemenation of a pitch timer and between-batter timer next season, with commissioner Rob Manfred opting instead to give players an opportunity to speed up the game without the use of those timers.
"I am pleased that we were able to reach an understanding with the Players Association to take concrete steps to address pace of play with the cooperation of players," Manfred said in a league release. "My strong preference is to continue to have ongoing dialogue with players on this topic to find mutually acceptable solutions."
The league also announced they are taking steps to speed up the replay process and will deter sign-stealing through the use of electronic equipment.