MLB Statistically Speaking: Finding starting pitching via trade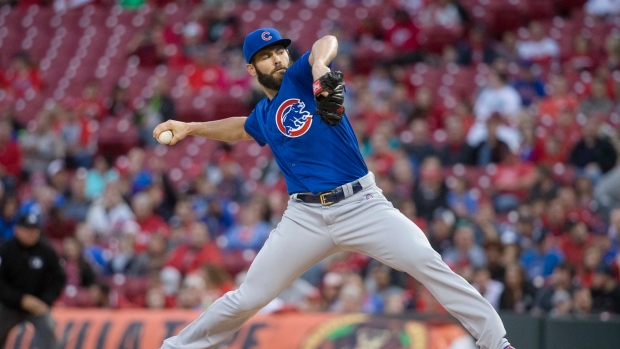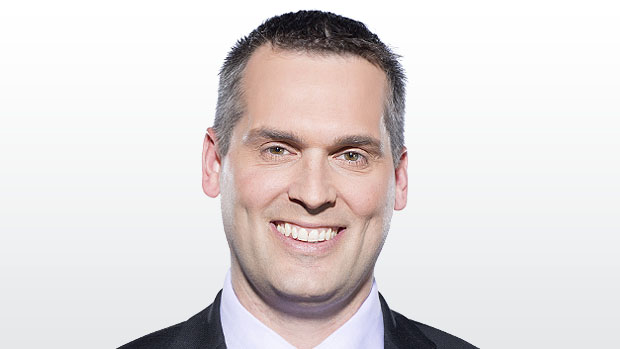 Chicago Cubs ace Jake Arrieta thew a no-hitter Thursday, his second in his past 11 starts, and it's a reminder of the massive regrets that a team must face when a player goes on to become a star somewhere else.
In Arrieta's case, he was a good prospect, but after a 5.46 ERA through 69 games, the O's deemed him expendable and moved him to the Cubs in 2013 as part of a "rental" deal for veteran starter Scott Feldman.
Feldman was fine, with a 4.27 ERA and 1.22 WHIP in 15 starts for the Orioles that season, but moved on to Houston as a free agent in the offseason, so the Orioles didn't get a lot of lasting value for a pitcher who is now, and quite suddenly, being mentioned among the best in baseball.
The change that made Arrieta such a dominant pitcher is that he started throwing a cutter once he joined the Cubs, and through 2014 and 2015, no one was more effective throwing that pitch. That's not Arrieta's only overpowering pitch, though.
To be fair to the Orioles, though, it's not as though it's commonplace for a pitcher to struggle in one location then turn into a world-beater with his next team. But that's what happened in Arrieta's case.
It's really difficult to find quality starting pitching unless it is through the draft or paying a premium through free agency, so if a team can acquire a young pitcher and he develops into a starter, under salary control, it's a major boost.
Looking for pitchers that were acquired another way, then, here are 15 starting pitchers acquired via trade while still under team control (basically, eliminating from consideration draft picks, international signings, or players who have hit free agency):
Jake Arrieta, Chicago Cubs - Picked up from the Orioles, along with reliever Pedro Strop in exchange for starting pitcher Scott Feldman and catcher Steve Clevenger. Arrieta won the 2015 NL Cy Young Award and figures to be a contender for the award again this season.
Noah Syndergaard, New York Mets - This one hurts, Blue Jays fans. Thor is hitting 100 on the gun every night and figures to compete with Arrieta and Clayton Kershaw for the National League Cy Young Award. In 2012, he was part of the package of players, including catcher Travis d'Arnaud, used to acquire knuckle-baller R.A. Dickey.
Corey Kluber, Cleveland - The 2014 American League Cy Young winner was picked up from San Diego in a 2010 three-team deal that saw starting pitcher Jake Westbrook go to the St. Louis Cardinals and outfielder Ryan Ludwick land with the Padres. Kluber also developed a cutter, and has become a durable ace, ranking third (behind Clayton Kershaw and Max Scherzer) with 533 strikeouts since 2014.
Chris Archer, Tampa Bay - Though he's off to a rough start this season, Archer is the ace for the Rays, the 27-year-old's third major-league organization. A fifth-round pick of the Indians in 2006, he was dealt to the Cubs in 2008, with a couple other prospects, for infielder Mark DeRosa. Then, in 2010, Archer was flipped as part of a blockbuster deal between the Cubs and Rays, with starting pitcher Matt Garza the main piece going to Chicago. Shortstop prospect Hak-Ju Lee was a big piece going to Tampa Bay, but the Rays also landed Archer, catcher Robinson Chirinos and outfielders Brandon Guyer and Sam Fuld.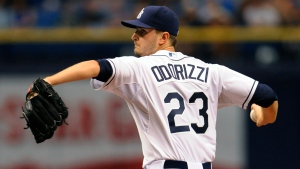 Jake Odorizzi, Tampa Bay - Another Rays starter who made the rounds as a top prospect, Odorizzi was a Brewers first-rounder who was dealt to Kansas City as part of a package (including Lorenzo Cain and Alcides Escobar) for Zack Greinke in 2010. In 2012, he was (along with Wil Myers and a couple of others) part of the blockbuster trade that sent James Shields and Wade Davis to Kansas City. Now, 26-year-old Odorizzi is another promising arm in Tampa Bay.
Drew Smyly, Tampa Bay - Part of a three-team deal than brought David Price to Detroit in 2014, Smyly has battled to stay healthy but in 22 starts with the Rays owns a 2.58 ERA and 0.94 WHIP, with 148 strikeouts in 136 innings.
Carlos Carrasco, Cleveland - A long-time prospect with Philadelphia, Carrasco was 22 when he was the centrepiece of a deal sending ace Cliff Lee to the Phillies in 2009. It wasn't the smoothest path, as he missed more than a full season recovering from Tommy John surgery but, since 2014, Carrasco has been a strong mid-rotation starter.
Jose Quintana, Chicago White Sox - Flamed out with the Mets and Yankees and was signed as a minor-league free agent by the White Sox following a 2011 season when Quintana did have a 2.91 ERA and 1.12 WHIP in 30 appearances at High-A ball. He made nine Double-A starts for the White Sox the following season and has been a fixture in the rotation ever since. He has a 3.48 ERA and 1.27 WHIP in 122 major-league starts.
Shelby Miller, Arizona - Impressive early in his career with St. Louis, Miller was dealt to Atlanta in a 2014 trade for right fielder Jason Heyward and reliever Jordan Walden. Then, this past offseason, he was flipped to the Diamondbacks for a package that included centre fielder Ender Inciarte and 2015 first overall pick shortstop Dansby Swanson.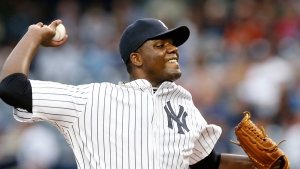 Michael Pineda, New York Yankees - Health has been the biggest concern for the 27-year-old who came to the Bronx with another prospect in exchange for catcher Jesus Montero and right-hander Hector Noesi. That health issue can't be discounted, however. He has yet to match the 171 innings that he pitched for the Mariners as a rookie in 2011.
Tyson Ross, San Diego - The one-time Oakland A's prospect was acquired in a trade that send infielder Andy Parrino and left-handed starter Andrew Werner to Oakland. Neither of those provided value to the A's, and Ross has been a quality mid-rotation starter for the Padres.
Kyle Hendricks, Chicago Cubs - Somewhat lost among the big names in the Cubs' rotation, 26-year-old Hendricks was picked up with infield prospect Christian Villanueva in a 2012 deal that sent starter Ryan Dempster to Texas. Dempster was mediocre (5.09 ERA, 1.44 WHIP) in a dozen starts with Texas before leaving as a free agent, while Hendricks is now a solid, if underrated, part of the Cubs' staff.
Collin McHugh, Houston - Drafted by the Mets, McHugh was traded to Colorado for outfielder Eric Young Jr. in 2013, and within six months was put on waivers, where he was claimed by the Astros. In 60 starts with the Astros, McHugh has a 3.49 ERA and 1.19 WHIP, emerging as a rotation regular in 2014, when he was 27-years-old.
Anthony DeSclafani, Cincinnati - A sixth-round pick of the Blue Jays in 2011, DeSclafani was dealt to Miami in 2012, as part of the blockbuster that sent Jose Reyes, Mark Buehrle, Josh Johnson, Emilio Bonifacio and John Buck to Toronto. Then, DeSclafani was moved to Cincinnati, in 2014, to get veteran starter Mat Latos. The 26-year-old has made 36 career starts, so he's still valued for his potential.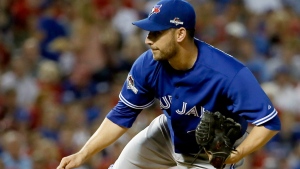 Marco Estrada, Toronto - After giving up 29 home runs in 2014, while pitching for the Brewers, Estrada was traded to Toronto for first baseman Adam Lind, and had a career year in 2015. There was luck involved, as a .216 batting average on balls in play would indicate, but Estrada has increased his use of a cutter and could still be a viable mid-rotation starter.
Others: Robbie Ray, Arizona; Mike Fiers, Houston; Drew Pomeranz, San Diego; Andrew Cashner, San Diego; Jon Niese, Pittsburgh; Trevor Bauer, Cleveland; Chase Anderson, Milwaukee; Nathan Eovaldi, N.Y. Yankees.
HEROES
Bryce Harper, RF, Washington - The 23-year-old busted out last season, slugging 42 home runs, and he's even more dangerous now, having belted eight homers (and 22 RBI) with a 1.250 OPS in his first 15 games this season.
Rajai Davis, CF, Cleveland - The 35-year-old journeyman is getting more playing time than anticipated because of Indians injuries, and in the past eight games, he's hitting .323 with a .950 OPS to go with four stolen bases.
Eduardo Nunez, 3B, Minnesota - With Trevor Plouffe on the DL, opportunity knocks for Nunez, who is hitting .438 with a 1.049 OPS in a dozen games this season. His career OPS is .706, so this might not last.
Salvador Perez, C, Kansas City - The durable Royals catcher is hitting .346 with three home runs and 10 RBI in his past eight games. At a position where playing time and offensive production tend to be rare, Perez provides both.
Ian Kennedy, SP, Kansas City - The veteran starter has been very effective early in his return to the American League, striking out 21 and allowing 13 hits in 20 innings, with a 1.35 ERA and 0.90 WHIP in three starts.
Drew Pomeranz, SP, San Diego - The 27-year-old southpaw spent most of last year in Oakland's bullpen, but he's landed a starting role with the Padres this season. He has a 2.04 ERA and 1.13 WHIP, with 25 strikeouts in 17 2/3 innings through three starts for San Diego.
ZEROES
Jason Heyward, RF, Chicago Cubs - A prize free agent signing, Heyward had two hits Thursday against Cincinnati to raise his batting average to .200, his OPS to .548. He's homerless in his first 60 at-bats, and yet the Cubs continue to roll.
Maikel Franco, 3B, Philadelphia - After a big power display early in spring training, the Phillies third baseman has run into trouble, going 3-for-29 (.103 AVG) with nine strikeouts in the past seven games.
Mark Teixeira, 1B, N.Y. Yankees - The veteran slugger had a tough week, going 1-for-18 (.056 AVG) with seven strikeouts in six games, dropping his average to .170 for the season.
Chris Archer, SP, Tampa Bay - It's all or nothing for the Rays ace, who has lost all four of his starts this season, despite striking out 29 in 19 2/3 innings. Likely because he's allowed 30 hits, including six home runs. He allowed 19 homers in 212 innings last season.
Wily Peralta, SP, Milwaukee - There are only so many expectations one might place on a starter who had a 4.72 ERA last season, but Peralta is getting rocked this year. He's allowed 25 hits and 12 walks (2.01 WHIP) with four home runs in 18 1/3 innings, posting a 8.35 ERA in four starts.
VITAL SIGNS
Cory Spangenberg, 2B, San Diego - The 25-year-old is off to a bit of a slow start for the Padres, but is on the DL with a strained quad, so Jemile Weeks is getting an opportunity at second base. 29-year-old Weeks hasn't been able to hit enough to hold a major-league job, but was hitting .306 in 10 games at Triple-A.
Joe Kelly, SP, Boston - A shoulder impingement landed the Red Sox starter on the DL, which could open up an opportunity for prospect Henry Owens, who is currently at Triple-A.
Keone Kela, RP, Texas - Kela is sidelined by an elbow impingement - big week for impingements - which will shuffle up the Rangers' bullpen behind closer Shawn Tolleson. Jake Diekman and Sam Dyson remain top lefty-righty options, but Tony Barnette may be added to the late innings mix.
FANTASY FOCUS
Players being added, yet still available in more than half of TSN leagues:
Enrique Hernandez, LF, Los Angeles - With injuries to Carl Crawford, Scott Van Slyke and Andre Ethier thinning out the Dodgers' outfield options, Hernandez is making the most of regular playing time in left field, hitting .361 with a 1.036 OPS. Owned: 27.4%
Travis Shaw, 3B, Boston - Never mind Pablo Sandoval's weight issues; the Red Sox simply have a better option at the hot corner. Shaw is hitting .340 with a .951 OPS and has even swiped a couple of bases. Owned: 33.5%
Mat Latos, SP, Chicago White Sox - Coming off a rough season in which he bounce around to three teams and compiled a 4.95 ERA, 28-year-old Latos is resurrecting his career, with a 0.49 ERA and 0.60 WHIP in three starts. How long can he keep it up, considering he's striking out a career-low 5.4 per nine innings? Owned: 48.9%
Ryan Madson, RP, Oakland - The closer role is being shared in Oakland, with Madson and Sean Doolittle splitting duties, and Madson has six of the A's eight saves so far. Owned: 47.6%
Scott Cullen can be reached at scott.cullen@bellmedia.ca