Mock Draft: Here's what happens after No. 3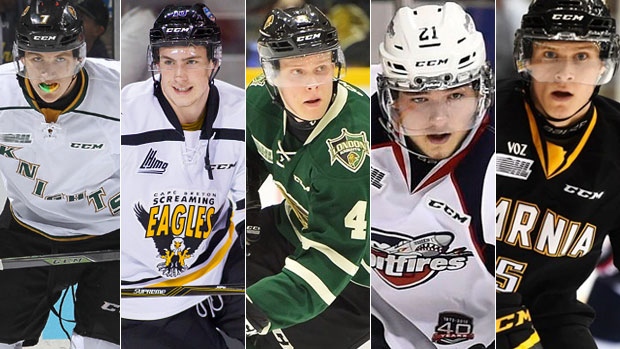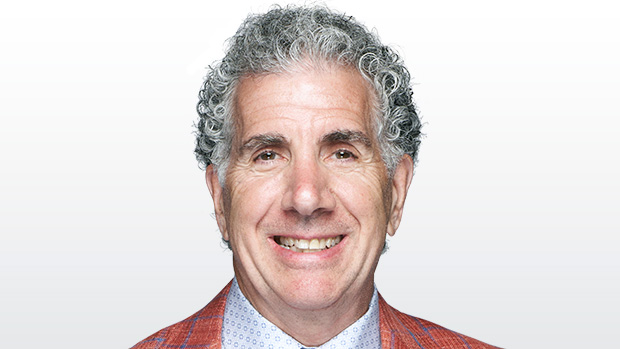 By now you're well aware of the Big Three at the top, so the real intrigue begins with the fourth overall pick in TSN Hockey's Mock Draft.
We've got the Edmonton Oilers selecting London Knights power forward Matthew Tkachuk in that spot, but there's plenty of speculation about what the Oilers will do with that pick. Fifty-one per cent of users in our recent Twitter Poll think general manager Peter Chiarelli should package it for some much-needed help on the blueline.
But as mentioned in my scouting report, Tkachuk can play the game in any way you want - around the net or driving in close and he's very hard to defend against. Think of him as New England Patriots tight end Rob Gronkowski on skates - he can run over you or get in the open for that great play.
The Vancouver Canucks are up next at No. 5 and are poised to take power forward Pierre-Luc Dubois, whose power/skill combination reminds me of Dallas Stars captain Jamie Benn.
At No. 6, the Calgary Flames bolster their blueline with London's Olli Juolevi. He has a real calmness and poise to his game and makes the right play at the right time just about every time.
The Montreal Canadiens have the ninth overall selection and go for size and skill down the middle with Windsor's Logan Brown. At almost 6-foot-7, he has grown — literally and figuratively — with the physical maturation and confidence to be dangerous from the faceoff circle down.
With the 12th pick, the Ottawa Senators take defenceman Jakob Chychrun. His outstanding skating helps him make a real impact with the transition game and jumping in on an offensive attack — a lot like Pittsburgh's Trevor Daley.
Check out the full mock draft below, with links to our video analysis of each pick.
Craig Button's 2016 NHL Mock Draft
| No. | Team | Selection | Pos | G | A | PTS |
| --- | --- | --- | --- | --- | --- | --- |
| 1 | Tor | Auston Matthews, Zurich | C | 24 | 12 | 46 |
| 2 | Wpg | Patrik Laine, Tappara | RW | 17 | 16 | 33 |
| 3 | Clb | Jesse Puljujärvi, Karpat | RW | 13 | 15 | 28 |
| 4 | Edm | Matthew Tkachuk, London | LW | 30 | 77 | 107 |
| 5 | Van | Pierre-Luc Dubois, C. Breton | LW | 42 | 57 | 99 |
| 6 | Cgy | Olli Juolevi, London | D | 9 | 33 | 42 |
| 7 | Ari | Alex Nylander, Mississauga | LW/RW | 28 | 57 | 85 |
| 8 | Buf | Mikhail Sergachev, Windsor | D | 17 | 40 | 57 |
| 9 | Mtl | Logan Brown, Windsor | C | 21 | 53 | 74 |
| 10 | Col | Tyson Jost, Penticton | C | 42 | 62 | 104 |
| 11 | NJ | Clayton Keller, USA NTDP | C | 37 | 70 | 107 |
| 12 | Ott | Jakob Chychrun, Sarnia | D | 11 | 38 | 49 |
| 13 | Car | Kieffer Bellows, USA NTDP | LW | 50 | 31 | 81 |
| 14 | Bos | Charlie McAvoy, Boston U | D | 3 | 22 | 25 |
| 15 | Min | Michael McLeod, Mississauga | C | 21 | 40 | 61 |
| 16 | Det | Jake Bean, Calgary | D | 24 | 40 | 64 |
| 17 | Nsh | Luke Kunin, Wisconsin | C/RW | 19 | 23 | 32 |
| 18 | Phi | Max Jones, London | LW | 28 | 24 | 52 |
| 19 | NYI | German Rubtsov, Russia U18 | C | 12 | 14 | 26 |
| 20 | Ari | Dante Fabbro, Penticton | D | 14 | 53 | 67 |
| 21 | Car | Riley Tufte, Blaine | LW | 47 | 31 | 78 |
| 22 | Wpg | Brett Howden, Moose Jaw | C | 24 | 40 | 64 |
| 23 | Fla | Julien Gauthier, Val d'Or | RW | 41 | 16 | 57 |
| 24 | Ana | Tage Thompson, Connecticut | C | 14 | 18 | 32 |
| 25 | Dal | Rasmus Asplund, Farjestad | C | 4 | 8 | 12 |
| 26 | Was | Dennis Cholowski, Chiliwack | D | 12 | 28 | 40 |
| 27 | Tam | Jordan Kyrou, Sarnia | C/RW | 17 | 34 | 51 |
| 28 | Stl | Henrik Borgstrom, HIFK | C | 29 | 26 | 55 |
| 29 | Bos | Pascal Laberge, Victoriaville | C/RW | 23 | 45 | 68 |
| 30 | Ana | Nathan Bastian, Mississauga | RW | 19 | 40 | 59 |