#MondayMustRead: 5 Burning Post-Lottery Questions
All signs point to Auston Matthews going No. 1 to Toronto on June 24, but before you run out to buy your new Matthews jersey, TSN Senior Hockey Reporter Frank Seravalli writes it might not be the slam dunk, forgone conclusion everyone believes.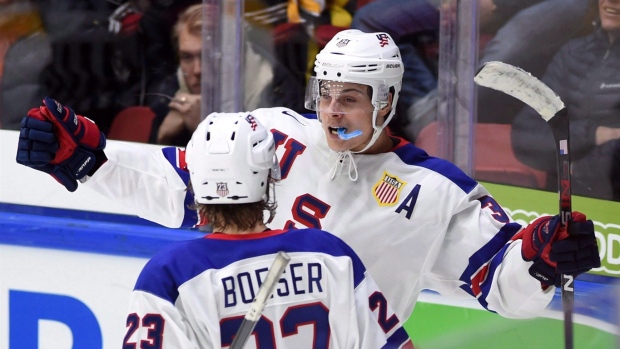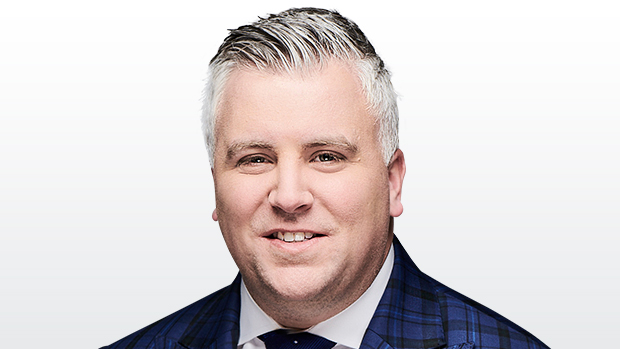 So, what next?
Saturday's lottery was heart-stopping drama, but with 54 days to kill until the NHL Draft in Buffalo, the lottery has also left us with more questions than answers.
1. Are the Maple Leafs definitely going to draft Auston Matthews with the No. 1 pick?
All signs point to that happening on June 24, but before you run out to buy your new Matthews jersey, it might not be the slam dunk, forgone conclusion everyone believes. The Maple Leafs held their scouting meetings in Chicago last week and the team's top brass then attended the NFL Draft. It's believed a consensus was reached on an early draft list, but that doesn't necessarily mean it was unanimous. Maple Leafs director of European scouting Ari Vuori may have made a strong case for Toronto to select Finnish sniper Patrik Laine ahead of Matthews.
Vuori, 53, came over to the Maple Leafs last year from the Detroit Red Wings with Mike Babcock. He was instrumental in drafting Anze Kopitar in Los Angeles along with Gustav Nyquist, Tomas Tatar and Teemu Pulkkinen, among others, in Detroit. Since Matthews played in Switzerland this season, European scouts like Vuori have been able to make a better comparison to Laine than any normal year with him in their backyard. Matthews is No. 1 on TSN and NHL Central Scouting's lists and was dominant in the better European league, but many European scouts have maintained since the World Junior championship (and not just because of his recent playoff hot streak) that Laine is the best player available. Vuori may well be in that group.
Director of Player Personnel Mark Hunter, Lou Lamoriello and Brendan Shanahan will have the final say and it's believed Toronto's long-standing positional need will break any perceived tie between Matthews and Laine. After all, the Maple Leafs have only drafted two true No. 1 centres (Darryl Sittler and Vincent Damphousse) in franchise history.
Shanahan would not say Saturday night that the Maple Leafs will absolutely draft Matthews, only that Toronto's scouts are "very pleased with tonight's results." Short of any misdirection, that would seem to be Matthews. But the Maple Leafs will absolutely use the upcoming World Championship to drill down on their pick.
"We knew we were going to get a good player, one through four," Shanahan said. "Having the ability to pick first, we're obviously going to pick whoever we think is best."
2. What does winning the Draft Lottery do for Toronto's plan to pursue Steven Stamkos?
Shanahan said he didn't believe holding the No. 1 overall pick will change Toronto's summer plans for free agency, but it couldn't have hurt. Matthews is not Connor McDavid, but the impact McDavid has had on the image and perception of the franchise over the last year is astounding. Matthews would add a certain cache, or tangible belief that the rebuild is one step further down the line.
"We still all recognize it was only the end of Year 1 - we have a long way to go," Shanahan said Saturday. "I really don't think it has any impact - whether you pick one or you pick four - what you intend to do in free agency.
"We'll know as we get closer to free agency who is available and who fits into our plans and our vision for us to get better."
The key phrase in that quote was, "who is available." It's also not a foregone conclusion, with Tampa Bay seemingly making another deep run, that Steven Stamkos will be leaving the Lightning. But if he does hit the market, the Maple Leafs will most definitely be making a big pitch to bring him home. Matthews is just one piece of the puzzle - a positive reinforcement that signing a long-term deal would not mean long-term pain for Stamkos.
3. What kind of offers can the Maple Leafs expect to receive for the No. 1 pick?
To be abundantly clear: none of Saturday's three lottery winners are expected to consider trading their pick over the next eight weeks. The No. 1 prize and a possible franchise-altering centre is the reason the Maple Leafs suffered last season.
But that won't stop other teams from at least picking up the phone. Arizona Coyotes CEO Anthony LeBlanc said last month it was, "pure fantasy" that Arizona would dangle All-Star defenceman Oliver Ekman-Larsson for the rights to Auston Matthews if they didn't win the lottery. And he was adamant enough to suggest that Canadian hockey writers should stop whatever we're drinking or smoking.
Nevertheless, the belief remains in hockey circles that the Coyotes will make a push to acquire the No. 1 pick, even though LeBlanc said again Saturday night they are "very excited" where they're currently slotted at No. 7. They know Matthews would be a home run for the franchise since he grew up in the Valley of the Sun as a Coyotes fan.
"We are still very excited about our seventh overall draft choice as well as our first-round draft pick from the New York Rangers," LeBlanc said. "We are confident that we will come away from the draft with at least two very good prospects."
If the offer was centre Dylan Strome (last year's third-overall pick) plus both of Arizona's first-round picks this year (No. 7 and the Rangers', approximately No. 22) plus another asset, would the Maple Leafs have to at least listen?
That would give the Maple Leafs somewhere in the neighbourhood of the No. 7, No. 22 and No. 27 in the upcoming draft, plus an elite prospect in Strome. Three first-round picks could significantly speed up the rebuild process, likely quicker than just Matthews and the No. 27 pick (from Pittsburgh), even if it might be a tougher sell to the fanbase.
The Coyotes are believed to be sold on London Knights forward Matthew Tkachuk, where they also see an easy connection to fans since he spent the early years of his life in Phoenix while his dad, Keith, starred for the team from 1996 to 2001.
4. Since the Oilers dropped from No. 2 to No. 4, does that increase their likelihood of trading their first round pick?
The Edmonton Oilers are expected to be open for business. Given that Flames president Brian Burke said Saturday there is a "ledge" drop off in talent between the third and fourth player available, the decision is even easier for GM Peter Chiarelli. He was already interested in trading assets for immediate help on defence, but the idea of one of Matthews, Laine or Puljujarvi may have made him think twice. That's out of his hands now - even though the Oilers nearly pulled off Grand Theft Lotto for the fifth time.
Could the No. 4 pick entice the New York Islanders to fulfill defenceman Travis Hamonic's trade request to a Western Canadian team this summer? It might. Hamonic, 25, is the dependable right-shooting blueliner the Oilers so desperately need to balance their back-end. Some might scoff at the idea of trading a lottery pick as part of a package for a No. 2 defenceman, but the Oilers don't have the luxury of dealing in projections at the moment. Chiarelli is pressed to turn around this franchise in relatively short order and Hamonic is a relatively sure bet locked up at just $3.85 million per season through 2020. Anaheim restricted free agent defenceman Sami Vatanen also makes a lot of sense as a smooth skating, right-shooting power play specialist who can quickly get the puck to Connor McDavid and company.
5. Will Lou Lamoriello finally end his superstition surrounding No. 13?
Lamoriello famously forbid any Devils player from wearing the "unluckiest" of jersey numbers, but it ended up being the only ping pong ball which would deliver the No. 1 pick in Saturday's lottery. After honouring Mats Sundin, it is unlikely to be in circulation again in the near future in Toronto - and Mike Cammalleri had to wait until after Lamoriello left New Jersey last season to switch.
Don't hold your breath.