#MondayMustRead: Flint Firebirds re-hire coaches after player protest
Head coach John Gruden and assistant Dave Karpa were re-hired by owner Rolf Nilsen on Monday and given new three-year contracts, TSN Senior Hockey Reporter Frank Seravalli writes.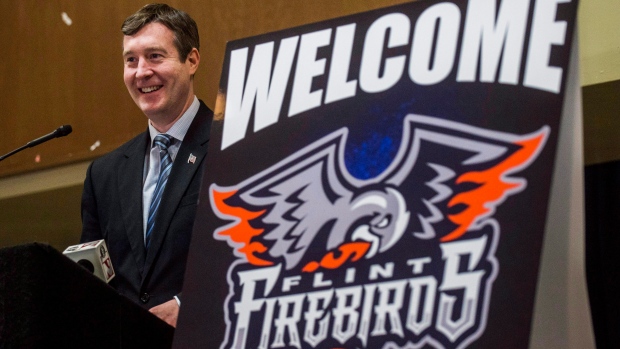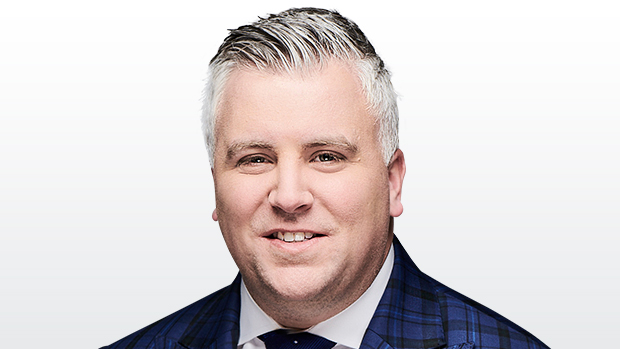 Less than 24 hours after players handed in their jerseys and walked out in support of their fired coach, the OHL's Flint Firebirds are slowly being pieced back together.
Head coach John Gruden and assistant Dave Karpa were re-hired by owner Rolf Nilsen on Monday and given new three-year contracts, team sources confirmed. The news was first reported by @OHLinsiders on Twitter.
Nilsen's about-face came on the heels of a meeting with OHL commissioner David Branch, who was also scheduled to meet with players later on Monday.
"Last night, after our emotional shootout game against the Oshawa Generals, I made a decision with regards to our coaching staff, which was an irresponsible mistake," Nilsen said in a statement.
"This morning, we took steps to immediately reinstate the coaches. Today, the team's senior leadership met with the players to apologize and have a very frank discussion about next steps leading to a resolution."
Nilsen fired Gruden and Karpa on Sunday night almost immediately after a stirring comeback win over the defending Memorial Cup champion Oshawa Generals because his son was not receiving adequate playing time.
Even Nilsen's son, defenceman Hakon Nilsen, revolted against his father's decision. According to sources, Hakon could be heard making phone calls to his father, saying "What the (bleep) are you doing?" and "You can't do this!" Hakon, who appeared in all three games over the weekend, then joined his teammates in solidarity and returned his jersey.
Players left a message on a whiteboard in the team's dressing room, stating: "We'll come back when the coaches come back."
The Firebirds' unprecedented stand against ownership sent a message that could not be ignored.
Nilsen offered players a terse apology on Monday afternoon, saying only "I'm sorry for what I did," before leaving the dressing room so the players could regroup with the coaching staff. Flint is scheduled to host Sarnia on Friday night.
One night prior, Gruden and Karpa addressed the team with tears in their eyes, informing players of their dismissal.
Nilsen's interference with the coaching staff had been percolating under the surface for weeks in Flint. According to multiple sources, Flint's staff was repeatedly warned about potential repercussions if ice time for Hakon did not increase.
In fact, Gruden expressed concerns about potential family conflicts during his hiring process, but was given assurances by Nilsen that he would not meddle.
The lingering question is: what safeguards have been put in place by Branch and the OHL to ensure this does not happen again, in Flint or any other market?
No Firebirds executives, including president Costa Papista or general manager Terry Christensen, have commented on the weekend's events. Christensen, 61, is a lifelong hockey man who has previously coached Team USA at the world junior championships.
The fledgling Firebirds, new to the OHL this season, were off to a 7-9-0-1 start. They spent the last 18 years in Plymouth, Mich., as the Plymouth Whalers before owner Peter Karmanos Jr. sold the team to Nilsen with the intent to move north to Flint. Karmanos will be inducted into the Hockey Hall of Fame on Monday in the builder category, with the Whalers and Compuware youth program being a large part of his legacy.
The purchase and relocation of the Flint Firebirds was approved by the OHL on Feb. 2, 2015.
Gruden, an up-and-coming American coach, left a promising job to jump to the OHL. Gruden, 45, was most recently the head coach of the Under-17 team in the U.S. National Development Program. Karpa, 44, played for the Quebec Nordiques, Anaheim Mighty Ducks, Carolina Hurricanes and New York Rangers.
The impact on the long-term development of players on the team remains to be seen. Five NHL draft picks dot the roster, including promising Finnish defenceman Vili Saarijarvi, a third-round pick of the Red Wings. Forward Will Bitten, 17, is a 2016 draft eligible forward in the top 20 in OHL scoring who projects to be a second or third-round pick.
Other NHL draft picks included Connor Chatham (New Jersey Devils), Josh Wesley (Hurricanes), Alex Peters (Dallas Stars) and goaltender Alex Nedeljkovic (Hurricanes).
Multiple players phoned their agents on Sunday night requesting trades. With Monday's resolution, it does not sound as if there will be a mass exodus in Michigan, though a long healing process is in store.
Are coaches improving on picking goals to challenge? Since Halloween, coaches have overturned nearly half of the challenge calls (7-of-15), including a current run of four successful challenges. Before that, coaches were just 4-for-17 (23 per cent) to start the season. They seem to have honed in on how stringently goaltender interference has been called (see: Williams vs. Reimer, Saturday night) and adjusted. General managers will be polled at meetings in Toronto to determine whether the rule should be more loosely defined or called with this same consistency for the rest of the season. Linesmen have also opted for the "better call" on all three of the last offside challenges. If anything, though, implementation of the coach's challenge has reminded how impressive linesmen are on bang-bang plays at the blueline at full speed. They made correct call in real time in five out of the first six challenges - and that's with a video coach being able to slow it down frame-by-frame.
Twelve coaches have yet to challenge a call this season. With three a piece, five coaches (Mike Babcock, Claude Julien, Gerard Gallant, Peter DeBoer and Bob Hartley) have accounted for nearly half, 15, of the 32 challenges. Babcock and Gallant are both 2-for-3. Lindy Ruff, Todd McLellan and Dave Cameron won their only challenge. Patrick Roy and Jack Capuano are 0-2. So far, coaches have saved 10 goals (overturned) and Gallant is the only coach to turn a "no-goal" call into a goal (Oct. 17 vs. Dallas).
Minnesota Wild GM Chuck Fletcher had a solid quip on the salary cap last week week: "We're a steak dinner for six away from the cap, so we've got lots of space as long as somebody doesn't order the baked potato," Fletcher told the Minneapolis Star Tribune. Fletcher counted 15 teams - or half the league - either operating in the long-term injury (LTIR) exception or within $1 million of the cap. Money is tight.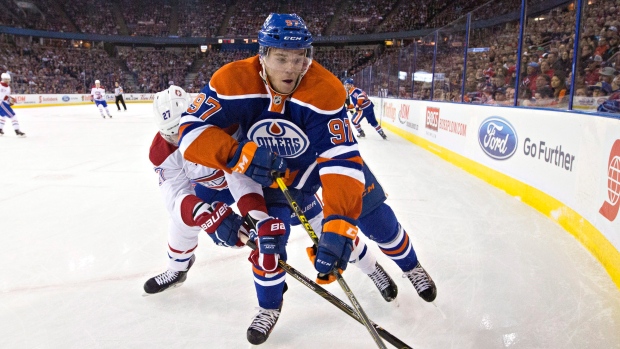 The Oilers placed Connor McDavid on the long-term injury list this week to create space. For Edmonton, the tricky maneuvering this fall has been about not exceeding the performance "bonus cushion" of 7.5 per cent. With potential performance bonuses counting in full, every team must stay under $76.755 million ($71.4 plus $5.355 million). For example, McDavid would count against $3,775,000 of that number if he was on the roster. Other players also have high attainable bonuses on top of their rookie salaries: Leon Draisaitl ($2.475 million), Griffin Reinhart ($2.35M), Darnell Nurse ($850,000), Oscar Klefbom ($350,000) and Iiro Pakarinen ($82,500), according to GeneralFanager.com. The Oilers are unique in this isn't frequently an issue for most cap teams. The bonus cushion could also offer another reason why Draisaitl began the season in the AHL: the Oilers couldn't afford him on the roster.
Some wondered whether McDavid's injury would prevent him from hitting 40 games this season, which would keep him a restricted free agent for one more year. Alas, each game McDavid is on the LTIR still counts as a game "on the roster." McDavid, 18, is likely to notch 40 games played anyway this season. If he returns on Feb. 2 and finished the season, he would end up with 45 games.
Jordin Tootoo said Canucks forward Alexandre Burrows made "classless personal remarks regarding my family" while they were both in the box during the first period, provoking a second period attack. Tootoo left the bench and went after Burrows while players were lining up for a face-off. Canucks teammate Derek Dorsett intervened on Burrows' behalf. Tootoo wouldn't relay to reporters exactly what was said, but his battle with alcohol and his brother's suicide are well-documented. Undoubtedly, the NHL is looking at whether Tootoo deserves any supplemental discipline for starting an altercation during a stoppage - beyond the 10-minute misconduct he received. Tough to put yourself in Tootoo's situation in this case. In the NHL, there is a code for trash talk. It reminds me of something a player once said about on-ice chirping: "Wives are OK, kids and pets are off-limits."

The Coyotes' saga is one story that just won't die in the desert - and the next chapter is already brewing. The Coyotes hired Mitchell Ziets as an "arena consultant" last week. Ziets has represented buyers on more than 100 sports related transactions, including advice on new or renovated stadiums. The Coyotes are locked in Glendale for one more season, but all signs point to a move to another Phoenix-area arena after next season. The Coyotes have held talks with the City of Phoenix for a new downtown arena shared with the Suns, ditto Tempe officials for an arena near Arizona State's campus, and a possible site in Scottsdale, according to ArizonaSports.com. A temporary home would likely be needed for 2017-18. The team's relationship with Glendale is more sour than ever after the Coyotes' 15-year lease was terminated and restructured in June. Coyotes CEO Anthony LeBlanc to ArizonaSports.com: "At some point, you have to make a decision that you can't continue to talk to a wall."
Frank Seravalli can be reached at frank.seravalli@bellmedia.ca.