#MondayMustRead: Players' take from World Cup unclear
Just six months before the puck drops in the tournament, the NHLPA has no way of knowing how much their 50-50 split of the event will bring in, TSN Senior Hockey Reporter Frank Seravalli writes.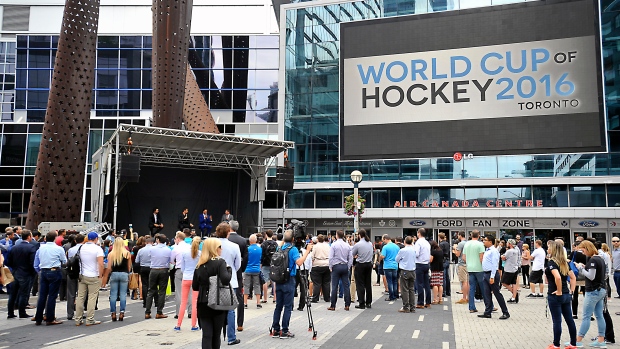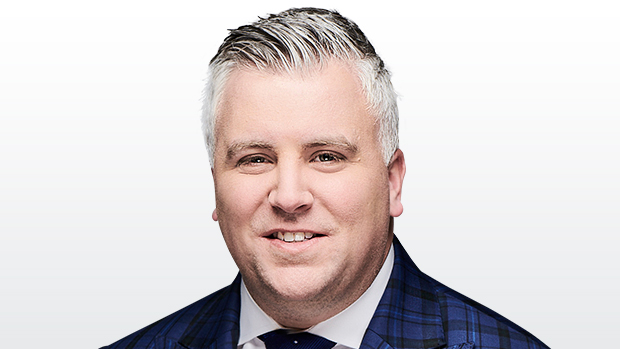 Since rumblings of the rebirth of the World Cup of Hockey surfaced two years ago, much of the commentary has been focused on the opinion that the tournament is a "money grab" or a way for the sport to invent a new revenue stream. All tournaments at this level make money, including the Olympics and World Championships, but this time the players all stand to benefit.
The only difference is the NHL Players' Association signed off on the joint venture with the NHL without any concrete knowledge of the financial compensation for players.
Even today, just six months before the puck drops in the tournament, the NHLPA has no way of knowing how much their 50-50 split will bring in. It is impossible to know. Both sides are relying on projections.
The only figure the NHLPA knows for sure is an undisclosed stipend paid to the 184 players for participation in the tournament. Neither the NHL nor the NHLPA would reveal the stipend amount on Monday, but the figure is believed to be more than the $9,500 appearance fee players receive for All-Star weekend. The stipend amount was not disclosed to the players selected to preliminary rosters last week, who will give up approximately one month of their ever-shrinking off-season.
On top of that, participating players will receive a per diem amount - similar to an NHL road game amount - and players on the four semifinalists will receive an increased stipend. The World Cup champions and runner-up will also split a prize amount with their federation.
The NHLPA's 30-member executive board is expected to decide this summer on how to distribute the union's 50 per cent cut of the tournament's total profit.
One idea floated to the executive board was to take half of the NHLPA's cut and give that to tournament participants, and then distribute the other half to the 575 or so other members of the union. Another is to divide all of the profit evenly among the 750 members. No formal proposal has been presented yet.
What would that mean for each NHL player? It depends on how much the tournament brings in.
Initial projections hinted that the NHL and NHLPA were hoping for $100 million in revenue. We know the World Cup has already brought in a reported $40 million (U.S.) in national television rights. Ticket sales and major sponsorships are still up in the air. Revenue from four exhibition games will also be added to the coffers; each federation will be keeping the gate from hosting one exhibition tune-up.
After the World Cup has been awarded and the dollars are counted, costs (player insurance, travel, lodging, facility leases, prize money and stipends, etc.) will then be subtracted, leaving a final profit. That will then be split between the NHL and NHLPA.
For this exercise, let's say the NHLPA nets a $25 million profit after expenses.
Under the first model, each tournament participant would receive approximately $68,000 on top of their stipend, prize money and per diem; then the rest of the membership would receive an approximate $22,000 cut.
If the prize money were to be divided equally throughout the whole membership, each player would receive $33,000.
There are a myriad of other options at the executive board's disposal, such as paying for a year of health coverage for members after retirement. The executive board has plenty of time to get creative.
Kyle Palmieri has turned out to be the best acquisition of last summer. He's been even better than T.J. Oshie and Ryan O'Reilly, particularly when you consider that New Jersey GM Ray Shero only gave up a second- and third-round pick to pry him from Anaheim. Palmieri, 25, collected his career-best 25th goal on Sunday afternoon. He has more goals and points (44) than Oshie (40); and eight more goals than O'Reilly. Not every player performs well playing so close to home (see Clarkson, David) but Palmieri has embraced the move. He is one of just 19 players on track to hit the 30-goal mark this season. His next contract will be an interesting one. Palmieri is coming off a three-year, $4.4-million bridge deal, and is set to become an RFA in July. Preliminary talks have not begun with the Devils, but it will be interesting to see how many years of unrestricted free agency Shero is willing to chew up.

For all the talk of parity, there is maybe one playoff spot up for grabs in each conference with exactly 20 per cent of the season to play. Seven teams in the West all have a 99 per cent chance or better of making the playoffs, according to HockeyViz.com, leaving just Minnesota (78 per cent) to battle it out with Colorado (17 per cent). In the East, the Flyers (46 per cent) are the only non-playoff team with better than a 10 per cent shot. HockeyViz.com uses a model based on schedule, possession metrics and save percentage that has been touted as the most accurate in the analytics community. Flyers forward Jakub Voracek predicted last week his team would need 10 out of 12 points in their six-game homestand to stay afloat in the chase. They can hit that mark (5-1-0) with a win against Tampa Bay on Monday night. Detroit (75 per cent) and Pittsburgh (88 per cent) will be tough to catch, but the final wild card spot will likely be decided with the Flyers facing the Penguins three times over the final 13 games. Voracek hasn't played since Feb. 25 with a "lower-body" injury and he's expected back by March 15.
With NCAA conference tournaments underway, college free agent season has arrived. A handful of players who have caught the eye of scouts finished their season over the weekend: Nick Lappin (Brown), Andrew Poturalski (New Hampshire), Mike Vecchione (Union) and Mike Borkowski (Colgate). Eight to 10 NHL teams have already expressed interest in Lappin, a 23-year-old forward who posted 17 goals in 31 games this year. Minnesota State defenceman Casey Nelson and North Dakota forward Drake Caggiula are still considered the top prizes. The Frozen Four wraps up April 9. Two names who didn't make colleague Bob McKenzie's list but have generated intrigue are twins Tyson and Tylor Spink from Colgate. The undersized brothers are not Henrik and Daniel Sedin, but they have an incredible chemistry that allowed them to combine for 243 points over four ECAC seasons.
Filip Forsberg is now six goals shy of setting a new Nashville Predators record for goals in a season. Forsberg, 21, has 16 games to do it - but that seems like a sure bet given that Forsberg has 14 goals in his last 14 games. Jason Arnott holds the club record (33) from the 2008-09 season. Only three other Predators players have broken the 30-goal plateau in the franchise's 18 seasons. Overall, Forsberg has 28 goals and 23 assists for 51 points in 56 games this season, but he has been on fire with 12 points in his last six games alone. Two natural hat tricks in three games will do that. "He has a terrific release to his shot that can be deceptive at times," Predators coach Peter Laviolette explained in a text message. "He is paying a price to go to the hard areas and finding success." Linemates Mike Ribeiro and Craig Smith deserve a lot of credit for the success of the unit, which Laviolette said has been hard for opponents to defend. For Forsberg, sometimes it's been as easy as picking up the garbage:

Two crazy stats, given where they were in the first half of the season: the Anaheim Ducks are tracking to finish as the top seed in the Western Conference and Sidney Crosby could finish second only to Patrick Kane in the scoring race. Crosby, 28, got over the point-per-game hump for the first time all season on Saturday. He has 47 points in 37 games since Mike Sullivan was hired on Dec. 12, compared to 18 points in the first 27 games of the season under Mike Johnston. Nearly half (15) of Crosby's contests under Sullivan have been multi-point games. If he scores at the same pace over the last 17 games, Crosby will tie Jamie Benn with 87 points, besting last year's total of 84 points. Meanwhile, the Ducks have won a franchise record 11 games in a row, and are 18-1-1 since mid-January to overtake the Kings for first place in the Pacific. Ducks GM Bob Murray should garner serious consideration for top manager of the year for staying the course with head coach Bruce Boudreau, who also became the fastest coach to 400 career NHL wins on Saturday.
Ilya Kovalchuk returned to the ice for SKA St. Petersburg on Monday for their second-round KHL playoff series. After being benched for the last four games and stripped of his captaincy amid a contract dispute, his situation remains one worth watching, even though it is believed his priority is to remain in Russia.

I had an awesome opportunity to join the Bucks County Admirals on the ice for practice on Sunday morning in suburban Philadelphia. The Admirals are comprised of 37 special needs children and young adults with neurodevelopment disorders across the autism spectrum. It was an experience I won't forget, probably best described as hockey in its purest state. For one hour, there are no rules, no offsides and no icing, no crazy parents, no politicking for ice time, and no egos. Just smiles and boundless laughter. And the Admirals, now in their ninth season, can absolutely fly. Thank you for finally giving me a hockey team I can root for. Good luck in Lake Placid.
Frank Seravalli can be reached at frank.seravalli@bellmedia.ca.