#MondayMustRead: Sullivan's plan plays to the heart of Pens' lineup
Pittsburgh Penguins' new head coach Mike Sullivan focuses on engaging and rejuvenating Sidney Crosby, Evgeni Malkin and Phil Kessel during first day on the job, writes TSN Senior Hockey Reporter Frank Seravalli.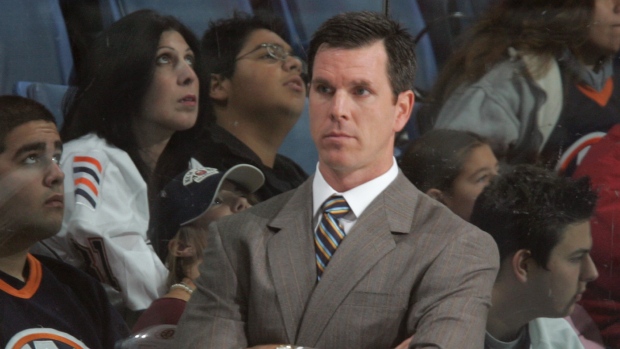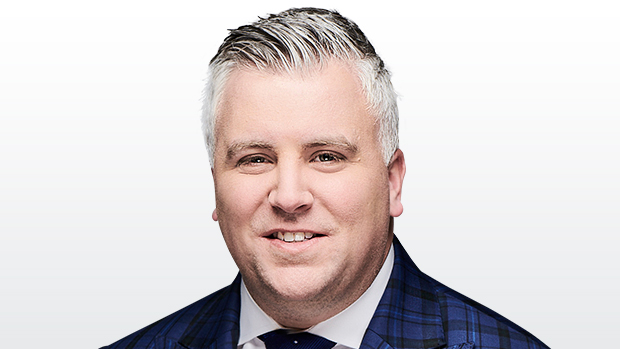 PITTSBURGH - Mike Sullivan will step behind the Penguins bench on Monday night as an NHL head coach for the first time in nearly a decade with his eyes wide open. The lineup card he will fill out pregame has holes in it.
Sullivan knows that. He isn't blind. Penguins' general manager Jim Rutherford admitted the poor roster construction on Saturday, hours after axing coach Mike Johnston following 110 regular season games at the helm.
"In fairness to our coach," Rutherford said, "part of this falls on me because I didn't get the defencemen who were necessary."
With Kris Letang out for the next two weeks, the average salary of Pittsburgh's seven healthy defencemen is $1.38 million. Four Penguins blueliners will earn less than $1 million this season. Of those, only Olli Maatta is on an entry-level contract. These are the bargain players Rutherford chose to round out a purported Stanley Cup contender.
In a salary cap world, with big-ticket stars, the budget had to be thinned out somewhere. Rutherford figured Marc-Andre Fleury, coupled with Sidney Crosby and Evgeni Malkin and Phil Kessel, would provide a cover-all.
Except, Johnston focused more on how to hide the Penguins' warts. His scheme centered around asking Crosby and Malkin to do more defensively. Crosby, 28, seemed disinterested - at best - and his production (6-13-19 in 28 games) has plummeted to a career-worst .21 goals and .68 points per game (see table below).
The belief in Pittsburgh is Johnston spent so much time burying the Penguins' weaknesses that he lost sight of the fact he had two or three of the most gifted offensive players of this generation at his disposal.
Under Johnston, the Penguins played not to lose, rather than play to win.
Sullivan, 47, can't change the roster he's been handed. That's why his Day 1 message focused less on the holes at the bottom of the lineup and more on engaging and rejuvenating the stars at the top. It is maybe his only shot at restoring the Penguins, who are only one point out of a playoff position.
"I've always been a believer that you have to try to play to your strengths," Sullivan said. "I don't think it's any secret that the Pittsburgh Penguins are built around speed and skill. For me, it doesn't stop there. I think part of an identity is a mindset; it's a team that's difficult to play against. It's a team that doesn't defeat itself by lack of discipline or lack of structure or a lack of commitment."
For all the chatter about the Penguins being a coach's worst nightmare, Sullivan had an air about him on Sunday that suggested the exact opposite. He knows he has a chance to harness the power of the Penguins the way Dan Bylsma did six years ago, even if the roster is decidedly thinner and older this time around.
Sullivan's first order of business at practice at Consol Energy Center was to approach the dressing room with deference. He told the Penguins he has "a ton of respect for their abilities and their accomplishments" after coaching against them with the Lightning, Rangers and Canucks.
Sullivan then stepped on the ice and acted as a makeup wipe to the Penguins' façade. His initial installation was a more normal breakout, with decidedly less emphasis on centres Crosby and Malkin swinging low for support.
This season, when the puck finally did leave Pittsburgh's zone, Crosby and Malkin were often 20 feet behind the play - rather than pushing the attack - because of how low they were asked to play in the defensive zone.
"It's going to take time," Crosby said of the changes. "The more we can execute under pressure and come out of our end, we've got a lot of guys who can make plays. That's something we worked on today and something (that) can definitely help in that area."
With Pittsburgh's defence, breakouts might not be clean or pretty. That's fine with Sullivan. Former players say Sullivan isn't keen on cute passes. The goal is to get the puck to the stars as quickly as possible - by whatever means necessary.
"He wants to get the puck into forwards' hands," said defenceman David Warsofsky, who played for Sullivan in Wilkes-Barre/Scranton. "If you look at the forwards we have here, they've got to be the best in the league. He wants guys to play to their strengths. He's big on not guys blowing the zone, but once we get control to take off."
The trickle-down effect will help. Knowing Crosby, Kessel (9 goals) and Malkin (13 goals) may once again be flying through the neutral zone could cause opposing defences to sit back and be less aggressive, allowing more room for Pittsburgh's defencemen to get the puck out.
"By no means do I want to take the stick out of the players' hands," Sullivan said. "I think we've got an offensively gifted group. Certainly, we want to stay out of the way…what we would like them to do is have some calculated risk and make the appropriate decision."
The payoff is potentially season altering. Sullivan said he does not believe the Penguins need to sacrifice defence in order to make it work. With Johnston, offence and defence seemed to be an either/or scenario. In Sullivan's mind, his style doesn't need to turn into a "chance-for-chance high-risk game."
"I don't know that you have to cheat to create offence," Sullivan said. "I don't know that there's a trade-off. If you play the right way, you can score goals and you can also keep the puck out of the net."
Sullivan issued his challenge to the Penguins on Sunday. He offered a plan that plays to the heart of Pittsburgh's lineup.
"I believe the players have to take ownership of their team," Sullivan said. "It's their team. Not mine."
Is Sullivan's transparency enough to engage Crosby? Will he and the rest of the Penguins buy in? The proof will be in the second half of the season, with perhaps the Penguins' core as they know it teetering in the balance.
"It's only been a few hours, but we'll see what kind of adjustments he makes from there," Crosby said. "It's how we're going to react and what we're going to do the rest of the year. We all need to be better. That's something we all realize."

COACH OR CROSBY? - Crosby's numbers plummeted under Johnston this season
| | | | | | |
| --- | --- | --- | --- | --- | --- |
| Season | Head Coach | Age | Games | Goals Per Game | Points Per Game |
| 2005-06 | Olczyk / Therrien | 18 | 81 | 0.48 | 1.26 |
| 2006-07 | Therrien | 19 | 79 | 0.46 | 1.52 |
| 2007-08* | Therrien | 20 | 53 | 0.45 | 1.36 |
| 2008-09 | Therrien / Bylsma | 21 | 77 | 0.43 | 1.34 |
| 2009-10 | Bylsma | 22 | 81 | 0.63 | 1.35 |
| 2010-11* | Bylsma | 23 | 41 | 0.78 | 1.61 |
| 2011-12* | Bylsma | 24 | 22 | 0.36 | 1.68 |
| 2012-13 | Bylsma | 25 | 36 | 0.42 | 1.56 |
| 2013-14 | Bylsma | 26 | 80 | 0.45 | 1.3 |
| 2014-15 | Johnston | 27 | 77 | 0.41 | 1.09 |
| 2015-16 | Johnston | 28 | 28 | 0.21 | 0.68 |
* denotes missed significant time due to injury
Source: Hockey-Reference.com