#MondayMustRead: The NHL's concussion issues
The National Hockey League's vague injury reporting criteria only allows the nebulous shadow hanging over concussions to linger, TSN Senior Hockey Reporter Frank Seravalli writes.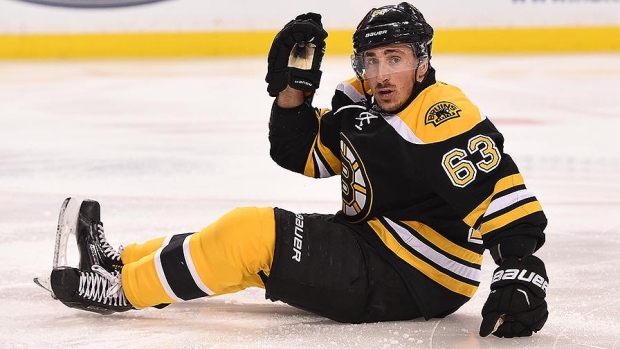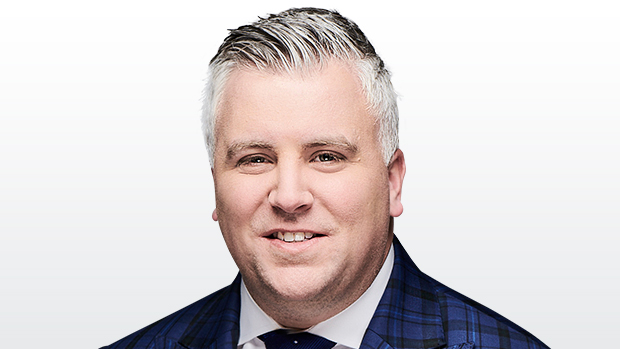 There were 14 concussions through the first four weeks of the NHL calendar.
Well, we think. That's 14 suspected concussions, since only eight of those were officially diagnosed and released by an NHL team. The other six are believed to be concussions, either by confirmation of the player afterward or evidenced by obvious head trauma and subsequent reactions.
Are concussions occurring more often than past years? It is impossible to say. The NHL does not release injury information and only compels general managers to designate whether an injury is of the "upper" or "lower" body variety. We've been forced to take Gary Bettman at his word when he says concussions are either up or down at occasional press conferences.
In 2015, with concussion awareness at an all-time high, have we reached the point where concussions have transcended the "upper-body" shield?
For years, NHL general managers revolted against the release of injury specifics, fearing that opponents would target listed players.
The NHL's Department of Player Safety already reviews every hit, slash, elbow and slew foot in every game. Questionable video is clipped and sent to a team of experts for review. Particular emphasis is placed on any hit involving the head. It seems impossible that any player could target the head of another player and get away with it today - let alone in a premeditated fashion against a player with a noted concussion history.
Instead, the NHL's vague injury reporting criteria only allows the nebulous shadow hanging over concussions to linger.
Compare that to Sunday, when the NFL confirmed an investigation is underway into why the Indianapolis Colts failed to disclose quarterback Andrew Luck fractured his ribs. He was listed as "out" with a shoulder injury. To avoid forfeiture of a draft pick, according to ESPN.com, the Colts must argue multiple fractured ribs are "not a significant injury" or that they "never limited Luck's practice time."
The NFL's 2015 injury reporting policy is stringent, according to ESPN.com:
"All players with significant or noteworthy injuries must be listed on the report, even if the player takes all the reps in practice, and even if the team is certain that he will play in the upcoming game. This is especially true of key players and those players whose injuries have been covered extensively by the media. This policy is of paramount importance in maintaining the integrity of the game."
In the NFL, "integrity of the game" also means, "making sure hands are not being greased by Las Vegas."
In the NHL, we now have three types of approaches when it comes to disclosing injuries.
In Edmonton, for instance, Oilers coach Todd McLellan rarely says anything other than "day-to-day" about a specific injury, not even whether it is "upper" or "lower." GM Peter Chiarelli only issues a release from the team when the injury is more serious and the player will be out for a period of time, such as the case of Jordan Eberle.
In the case of Oilers winger Lauri Korpikoski, who has sat out since a crushing hit by Minnesota's Matt Dumba last week, McLellan has only said "day-to-day." Nothing more.
In Philadelphia, Flyers GM Ron Hextall labels concussions as "upper-body" injuries. His reasoning is for consistency across all injury announcements, unless they require a lengthy rehab stint. That left centre Sean Couturier, out since being rocked by Boston's Zac Rinaldo on Oct. 21, to fend for himself against reporters this week. Couturier finally admitted this is his first concussion. Couturier did not accompany the Flyers on their trip to Western Canada.
Then, there are the forthright GMs who believe in announcing concussions, tearing down the charade. Ottawa, Detroit, Boston, St. Louis and the Rangers have all announced concussions this season to players. Stars GM Jim Nill explained his thinking on Sunday.
"I'd rather not have people speculate," Nill said. "During a game, I'll likely announce it as an 'upper-body' injury until I can meet with a doctor after the game. Once a true diagnosis has been made, I usually make the announcement of a concussion."
The difficulty is every concussion is unique, not all players react the same way. Some concussion symptoms do not surface until days later. Detroit's Landon Ferraro sustained a blow to the on Saturday night against Ottawa, but returned to the game. His status might not be known until he gets out of bed on Monday. In the NHL, once an official diagnosis has been made by a doctor, it should become public.
Players do not benefit from concussion secrecy - it only encourages shrouding of symptoms. Announcing concussions will not devalue players; all teams can access medical records before acquiring a player. There are no U.S. health privacy laws to hide behind; the NFL has gotten around that. Any fear of retribution for a player is unfounded.
It's just that while the NHL is engaged in a legal battle with former players over concussion awareness, it's extremely unlikely the league will shift rules in favour of concussion transparency.
* denotes suspected concussion
Canucks coach Willie Desjardins began Sunday's team meeting pointing out lowlights of rookies Jake Virtanen and Jared McCann. He then left the room as veterans repeatedly harped on their mistakes, before Bo Horvat stood up and said: "Welcome to the team, boys!" The Canucks made Virtanen and McCann sweat before making their stay official, ahead of their contract-burning 10th games this week. "It was baaaaad," Canucks goalie Jacob Markstrom said. "They were getting carved. I was like 'They are so gone.' " Virtanen said the whole team was yelling at them in the meeting. Alas, GM Jim Benning told reporters keeping Virtanen and McCann was "the right thing to do," since the Canucks get to control their environment and watch them grow. The two biggest question marks still eligible for the slide rule are Pittsburgh's Daniel Sprong and St. Louis' Robby Fabbri. Sprong, 18, was a healthy scratch in Toronto on Saturday night and Fabbri, 19, has not registered a point in three games since returning from a concussion.
It beats stopping for fast food somewhere between Utica and Portland, but the Columbus Blue Jackets have the NHL's strangest travel quirk. They are the only team required to stop and refuel their plane on the way to the West Coast; the Blue Jackets' 36-year-old McDonnell MC-9-30 can't make it the entire leg on one tank. On Sunday, that meant a 36-minute stay in Salina, Kansas, en route to San Jose. The Blue Jackets also sometimes land in North Dakota on the way to Vancouver. Columbus is one of a handful of NHL teams to own their team plane - along with Arizona, Florida, San Jose and Detroit. Most teams charter through an airline, such as Air Canada or Delta or Miami Air. Late Columbus owner John H. McConnell bought the plane in 2001 after an inaugural season filled with delays from a charter company. Playing in the West, it used to be a lot more painful, but the Blue Jackets are still hoping for a new plane next season..
As injuries pile up, there have been no nibbles on unrestricted free agent Mike Richards, agent Pat Morris said this week. The Blues brought in Dainius Zubrus and Martin Havlat on tryout contracts this week. Richards, 30, was probably not seriously entertained given his recent troubles and rocky history with Ken Hitchcock as a rookie in Philadelphia. The popular sentiment is Richards will land another NHL job at some point. Calgary and Edmonton were both deep in trade talks in June to land him before details of his June 17 detainment at the border leaked out. Richards has not commented publicly since the Kings moved to terminate his contract on June 30. He is reportedly being paid $1.8 million by the Kings this season - as part of a $10.5 million settlement through 2032 - so there is no real rush here. It's just that the longer Richards sits on the shelf, the more you wonder how viable a comeback may be. Intrigued teams may be awaiting the adjudication of his arrest for possession of a controlled substance, which is scheduled to resume in court on Dec. 8 in Emerson, M.B.
There has been very little chatter resonating from the sale of the Pittsburgh Penguins, but Penguins co-owner Ron Burkle could remain a power player in the NHL after a sale. Burkle, 62, recently invested $30 million and became chairman of the board of Relativity Sports, which is ranked by Forbes as the third most powerful player representation agency in sports behind CAA and Boras Corp. According to Sports Business Journal, Burkle would like to expand Relativity's focus into hockey. NHL rules prevent Burkle from simultaneously owning a team and also representing players. In June, the Penguins retained Morgan Stanley to help oversee a sale, which is believed to have two interested parties. The Penguins referred comment on Burkle's involvement with Relativity Sports to his firm, Yucaipa Companies, which did not return our request.
Frank Seravalli can be reached at frank.seravalli@bellmedia.ca.