#MondayMustRead: The search for the perfect playoff format
NHL players and general managers ponder various postseason setups that wouldn't dilute the value of the 82-game regular season, writes TSN Senior Hockey Reporter Frank Seravalli.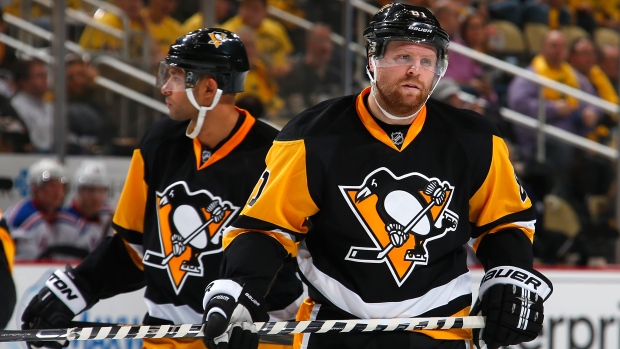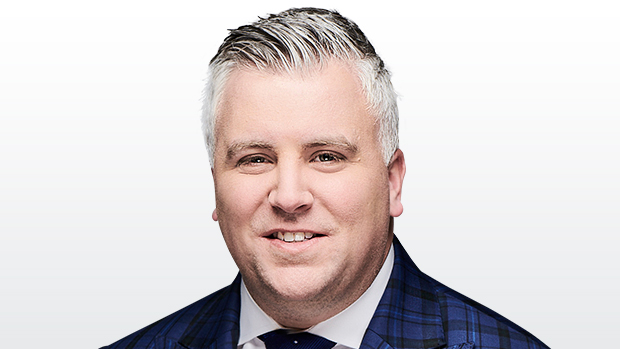 The genesis of the idea stemmed from an idle conversation with a handful of reporters at Penguins goaltender Jeff Zatkoff's stall after practice last Friday, filling the space until Game 2.
The Stanley Cup playoffs have been compelling, Zatkoff said, but he wasn't thrilled with the format. Sidney Crosby previously expressed the same sentiment.
Guaranteed first round elimination for one of the Eastern Conference's top four teams in the Rangers or Penguins just seemed wrong, Zatkoff thought. Especially after each compiled 100-point regular seasons.
Zatkoff isn't alone.
Just ask Chicago GM Stan Bowman or St. Louis GM Doug Armstrong. One of their teams will have a long summer by nature of their first-round pairing - and they finished third and fifth overall in the NHL.
The NHL's new format, instituted two years ago, dilutes the value of the 82-game regular season.
But Zatkoff had a thought: What about a straight No. 1 versus No. 16 bracket?
Forget East versus West. Just have the 16 best teams, regardless of conference or division, battle it out for the Cup. If it means Vancouver against Florida in Round 1, so be it.
"I'm not sure that the travel really makes a difference," Zatkoff said. "I don't think guys would care about that. The way we travel, once you're on a plane, does it even matter if it's two or four hours?"
What would that look like? Is it even feasible?
The answer would appear to be yes. A hypothetical Broadway against Hollywood clash in the first-round would be gruelling, but the television networks wouldn't hate it:
Hypothetical 1 vs. 16 Stanley Cup playoff bracket:

A New Playoff Format?
| MATCHUP | | DISTANCE | FLIGHT |
| --- | --- | --- | --- |
| 1. Washington | 16. Boston | 399 miles | 1 hour |
| 2. Dallas | 15. Detroit | 987 miles | 2 hours |
| 3. St. Louis | 14. Nashville | 272 miles | 45 min. |
| 4. Pittsburgh | 13. Philadelphia | 267 miles | 45 min. |
| 5. Chicago | 12. Tampa Bay | 1,015 miles | 2 hours |
| 6. Anaheim | 11. San Jose | 342 miles | 1 hour |
| 7. Florida | 10. N.Y. Islanders | 1,079 miles | 2.5 hours |
| 8. Los Angeles | 9. N.Y. Rangers | 2,450 miles | 5 hours |
Source: FlightAware.com
Last spring, we would've seen a few longer slogs in the first round - Rangers vs. Flames, Vancouver vs. Washington and St. Louis vs. Ottawa - but it isn't outrageous.
This format would level the playing field. Eastern teams could be forced to travel just as much as Western teams, righting a wrong that leaves teams in the East a little more fresh by the final each spring just based on geography. It would also negate the playoff imbalance from the current conference alignment.
Jim Nill's Dallas Stars team has flown more miles than any NHL team over the last two seasons. But the Stars GM doesn't think a 1-16 format would pass muster.
"The Eastern teams would never go for it," Nill said Sunday. "With the current format, the league is focusing on divisional play and building rivalries. With parity, there are always going to be upsets after the first round [anyway]."
The NHL loves to sell hate and rivalries. That was the key reason behind the push to go back to divisional playoff brackets, an ideal poorly executed at times by the ability of wild cards to cross over to the other side.
Watching the Panthers and Islanders square off this week negates a lot of that rivalry argument. It isn't a prerequisite to a compelling series.
Under the 1-16 format, the Minnesota Wild would not have qualified. They would have been bumped by Boston, who finished with six more points.
"That is the biggest reason for doing it," Penguins GM Jim Rutherford said. "You don't want to see a team that finished six points behind making the playoffs over you."
Rutherford said he would like to see the NHL go to straight division play, with the top four teams from each division earning a berth. He felt the travel would be too arduous to go west that soon.
His Penguins would still face the Rangers, and one of them would still be eliminated in the first round, but he was fine with that.
"Look at the wild cards, they're capable of beating the No. 1 seed almost every year," Rutherford said. "The parity in the league is so great now that there is rarely an easy first round. It's going to be tough no matter who you play."
Under his format, Rutherford acknowledged the fifth Central division team wouldn't make the playoffs in favour of a fourth Pacific division team that finished with 10 fewer points. He didn't like that, either.
"I don't think there is a perfect format out there," Rutherford said. "Each setup has its own drawbacks."
Then again, we all might be thinking too hard. The old format may have been just fine.
"I would like to go back to one versus eight in each conference," Sabres GM Tim Murray said.
Islanders coach Jack Capuano picked a pretty good time for his first successful challenge in 85 games this season. How big was it? The Isles wanted to bestow their player-picked postgame award, a heinous 90s-era leather jacket, on video coach Matt Bertani for catching Jonathan Huberdeau's offside entry. The jacket went to overtime hero Thomas Hickey, but that moment might not have been possible without Bertani's eye. Aaron Ekblad's disallowed goal would've made it 3-0. The successful challenge, a timely 5-on-3 power play and a crazy swing of momentum allowed the Islanders to pull even at 3-3 before the end of the second. Capuano's first two challenges of the year did not overturn calls.
The NHL's general managers have two weapons at their disposal for their next meeting in June to refine the process of the offside challenge. They can push to have the league's Situation Room in Toronto make the decision to speed up the process. They can also move to change the wording of the offside rule itself, making it less stringent so that, theoretically, fewer calls would be challenged in the future. The current rule wasn't written with the idea of frame-by-frame dissection in mind. It has been called the same way since the 1950s. Let's not forget, just a month ago the response from GMs on the coach's challenge in Boca Raton, Fla., was overwhelmingly positive. While removing the egregious mistake was the intended goal, whether a play was offside by millimeters or a yard doesn't change the fact it is offside. We'll see how much of an appetite there is to change a traditional rule, one with roots in 1930.
"We talked about whether the foot is in the air, or it's the plane [of the blue line] but we're going to leave that alone," Red Wings GM Ken Holland said on March 14. "We're talking history and tradition and the way officials have ruled the game for a long time. I think that's good for right now … We'll let it go through as it is until the summertime, but for the most part, it's the better call."
Jacob Trouba and agent Kurt Overhardt are expected to meet this week to strategize before negotiations open between the restricted free agent and the Winnipeg Jets. It shouldn't be difficult to set a target after Morgan Rielly's six-year, $30-million deal with the Maple Leafs last week. Rielly and Trouba, both 22, were taken four picks apart in 2012. They both have three seasons under their belt. Rielly has one more point in 25 more games. One difference is they are trending in different directions. Rielly's goals, points and minutes have been on the rise; Trouba has failed to match his rookie production from 2013-14 in those three categories. Rielly has also made it work with Matt Hunwick and Roman Polak as his two most frequent defence partners, while Trouba has sometimes benefitted from Dustin Byfuglien and Zach Bogosian. A deeper dive at the analytics would suggest Trouba compares favourably with Rielly, but there are other outliers in these negotiations, as it depends on how many years of free agency the Jets are willing to buy up or what other kind of no-trade protections Trouba may be seeking. An eight-year deal, for instance, would cost more in AAV for the Jets. Rest assured, fellow restricted free agents Seth Jones, Rasmus Ristolainen, Hampus Lindholm and Matt Dumba will all be taking notes.
Trouba and Rielly stack up as top pair defencemen league-wide in nearly every advanced stat category except for slowing down opponent shots and goals: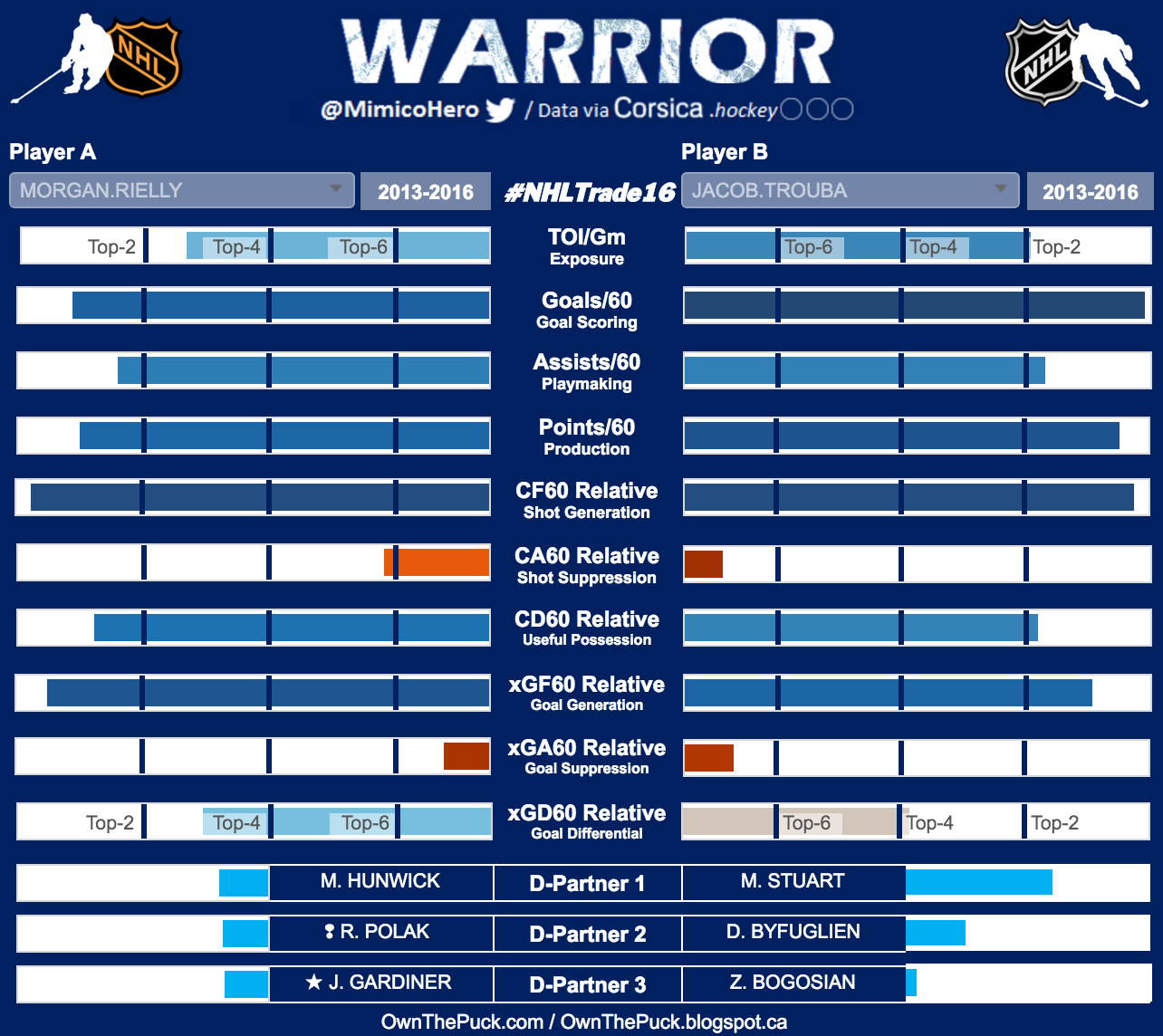 For all the gamesmanship, it was interesting to hear Rangers coach Alain Vigneault shake his head and admit it was challenging to keep up with his Penguins counterpart Mike Sullivan's line changes. "It kept me on my toes," Vigneault said after Game 2 on Saturday. Sullivan said Sunday to expect more continuity in Game 3. What does that mean for Evgeni Malkin? Malkin didn't mince words when he said playing the wing with Sidney Crosby was less than ideal, but that might Sullivan's best option. He will not break up Carl Hagelin, Nick Bonino and Phil Kessel. On Saturday, Sullivan shuffled Malkin with Crosby and then Bryan Rust and Conor Sheary. The odd man out was Chris Kunitz, who sometimes went shifts without playing with his regular linemates because Malkin was in his place.
One underreported regular season stat: NHL scoring appearing to hold steady at 5.20 goals-per-game is really an optical illusion. Why? The number of empty-net goals scored has nearly doubled in two years (223 in 2014-15 to 368 in 2015-16), according to the Edmonton Journal. We explained earlier this season that analytics told coaches that pulling your goaltender earlier gave you the better chance to win. Many bought in. Without the empty-net goals, NHL scoring was down to 4.9 goals per game, off from 5.3 in 2009-10. (That number would be closer to 4.95 without the disallowed goals from the coach's challenge.) Nonetheless, the impact of empty-netters has been huge on stats around the league, with Edmonton Journal scribe Bruce McCurdy noting Jamie Benn scored more than 10 per cent of his points this season with the opposition's goalie on the bench.
His 101-foot gaffe was worse, but at least Steve Mason has some company on the Flyers' worst playoff goals list. Couldn't help but think of Robert Reichel's goal for the Maple Leafs as Roman Cechmanek tried to put his glove back on in 2003 at the Air Canada Centre.
Mike Keenan put to bed any rumours circulating that the new KHL expansion franchise in Beijing, China, offered him their head coaching job for next season. Keenan said Sunday he had not spoken with Beijing's Red Stars Kunlun. The KHL's Magnitogorsk Metallurg fired Keenan, 66, six months ago. The 1994 Stanley Cup winner told Yahoo! Sports recently he wasn't sure whether coaching would be in the cards again. He led Magnitogorsk to a KHL Gagarin Cup in 2014. The Beijing job will be a highly coveted one. Whoever gets in on the ground floor there will have a big leg up in tapping into the world's most populous country. He may also have the first crack at coaching China's national team, which is guaranteed a spot in 2022 Winter Olympic tournament as host nation. Out of 1.3 billion people, China has just 1,225 registered hockey players skating at 48 indoor rinks, according to the IIHF. Their men's team is ranked 38th in the latest world ranking.
In a brief text exchange, Keenan also couldn't put his finger on why Magnitogorsk star Sergei Mozyakin has yet to test the NHL. I'd bet there are a few teams willing to try and convince him this summer. Mozyakin, now 35, is running out of time. He was drafted by Columbus in the ninth round in 2002 and never signed. Mozyakin has Magnitogorsk on the precipice of another Gagarin Cup. He is undersized, but his skating is solid and his vision and passing are uncanny. Mozyakin leads all KHL playoff scorers with 11 goals and 25 points in 22 games. Game 7 of the Gagarin Cup final against CSKA Moscow is Tuesday.
Speaking of free agents, we reported last week it sounds like Frozen Four most outstanding player Drake Caggiula has whittled down his list. Caggiula, 21, was ready to sign and make his NHL debut on Sat. April 9 if his North Dakota team lost in the national semi-final two nights earlier. Since burning a year on his entry-level contract was no longer an option, Caggiula is now considering a broader field. Chicago, Edmonton, Philadelphia, Ottawa and Vancouver (in no particular order) are believed to be the front-runners. Buffalo is somewhere in the mix, too.
Contact Frank Seravalli on Twitter at @frank_seravalli.