#MondayMustRead: What will the NHL look like in 2020?
When chief operating officer John Collins departed the NHL last month, the godfather of the Winter Classic said in a recent interview that he left commissioner Gary Bettman with a five-year plan. So what is on that five-year plan?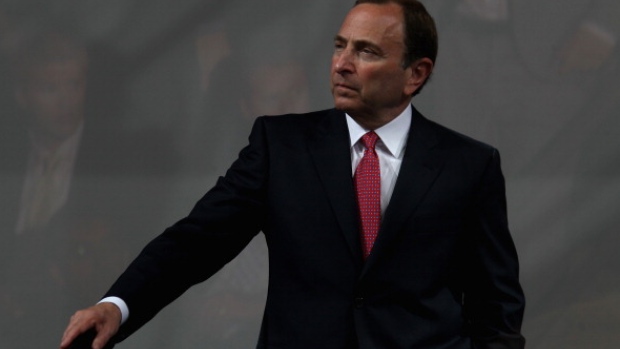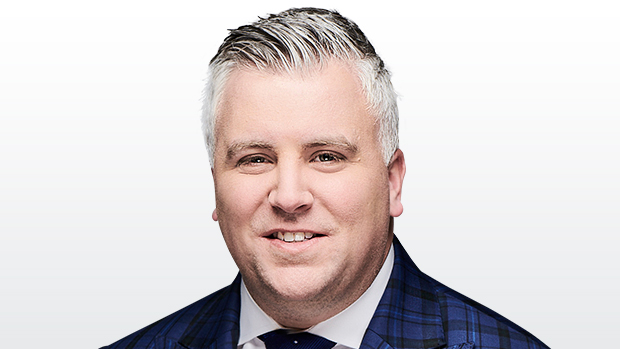 MONTEREY, Calif. - When chief operating officer John Collins departed the NHL last month, the godfather of the Winter Classic said in a recent interview that he left commissioner Gary Bettman with a five-year plan.
Collins' comment got us thinking: what is on that five-year plan?
The NHL's Board of Governors will meet Monday and Tuesday at Pebble Beach to begin charting a course for next season and beyond. With help from some of the brightest minds in hockey, here is a peek at what the NHL might look like both on and off the ice in 2020:
Next season's new "bye week" in schedules will pave the way for regular season action in Europe. The NHL has experimented with 26 regular-season games played in Europe since 1992 — but none since the Premiere games in 2011. With players winning five-day breaks in the schedule for all 30 teams in January or February in exchange for changing this year's all-star format, it is now feasible to schedule midseason matchups in Europe with the promise of a break on the other end. Five years from now, discussion from the NHL could include expanding into Europe. NHL-ready arenas already exist in London and Berlin. The NHL has an incentive to be the first league to expand across the pond with its strong European history and heritage.
Owners will move toward a model similar to the NFL's draft pay scale. Players drafted through 2022 are currently capped at a maximum entry-level salary of $925,000 for three years. Top-end players can earn more than four times that with performance-based bonuses. "I look at the NFL and I see the No. 1 pick will make $22 million in his first contract, everyone is slotted out accordingly. That just makes sense to me," said one Eastern Conference president of hockey operations. "The salaries clearly won't be as high, but it's the structure that's interesting. The (NHL) is trending younger, more players are making an impact at 18 than ever in league history." They will be paid accordingly. A similar rookie salary slotting system will impact second and third contracts, but the incentive for teams could be more control over players by adjusting the waiver system and minimum age for free agency. Teams crave the ability to hang onto players longer, without the risk of losing a late-bloomer.
The All-Star Game will be replaced by a Ryder Cup-style tournament to take place in Europe. This is another idea that may be a product of Collins. The series of games will pit North American-born players against European-born players for bragging rights. Right now, the timing and format remains in flux, according to reports, but discussions centre on the addition of this event midseason in 2017-18. Interestingly, the 2018 Winter Olympics are scheduled in Pyeongchang, South Korea, from Feb. 9-25, 2018.
With NHL players participating in the Olympics, one prominent coach will sign on to lead China's national hockey team. As host of the 2022 Olympics in Beijing, China will pay big bucks to make sure they are well-represented on the ice. The NHL (and the Maple Leafs) has already made in-roads in the world's most populated country, sending delegations to promote the sport and cultivate business relationships. Last year's Stanley Cup final was broadcast live on-site in Mandarin for the first time ever. Andong Song followed in June as the first NHL draft pick from China. The NHL is keenly interested in developing the Chinese marketplace. Even with all of the difficulties of halting the NHL for three weeks in February, the NHL will be hard pressed to bypass Olympic participation just based on interest from players. (h/t TSN analyst Craig Button)
Fighting will be virtually extinct. Fights are occurring half as often this season (0.27 per game) than they did just seven years ago (0.60), according to HockeyFights.com. Blues coach Ken Hitchcock said Sunday there's "no room" for limited skillset players on rosters. The ongoing concussion litigation may spur the official end of fighting. Others aren't convinced. "I do think there will be fighting in the NHL in 2020. It has evolved into a small part of the game that still has an impact," former NHL enforcer Jody Shelley said. "Fighting-focused players are phased out and players who don't want to fight don't have to anymore. But fighting is a spillover of emotional plays and it's important that players have that option."
To increase scoring, teams will be required to kill off the entire duration of penalties, regardless of how many power-play goals are scored. There is precedence for this: teams used to have to kill all two-minute penalties until the 1955-56 Montreal Canadiens tore through the NHL. Jean Beliveau scored three goals in 44 seconds on Nov. 5, 1955, spurring the change. Goaltender equipment sizes will also be streamlined. (h/t TSN analyst Craig Button)
A coach will bring lineup innovation to the NHL like the Golden State Warriors have done in the NBA. Golden State's "small" lineup has changed the NBA, placing an emphasis on speed, quickness and versatility. Who will go "small" in the NHL, completely bucking the size trend? We're getting a taste of that now with players like Erik Karlsson, John Klingberg and now Shayne Gostisbehere in Philadelphia. "The next coach has to be creative great, not controlling great," TSN analyst Dave Poulin said. "Coaching has a lot of ebbs and flows, and we badly need an ebb. Who will take all of the tech and statistic and turn it into a reactionary game, not a dictated game?"
Morning skates will be a thing of the past. Maybe Mike Babcock was onto something when he had Team Canada play ball hockey at the Olympic orientation camp in 2013. John Tortorella, Patrick Roy and Alain Vigneault have all cut back on morning skate schedules already to conserve energy. Morning skates, invented in the 1970s to curtail drinking, will be replaced by morning meetings and static walk-throughs. Teams will also alter travel schedules — and fly the following day rather than late into the night after games - to promote better sleep. (h/t TSN analyst Ray Ferraro)
Will the NHL be in the middle of a fifth work stoppage in 30 years? The league or the NHLPA may opt out of the current collective bargaining agreement on Sept. 15, 2019 — to take effect prior to the 2020-21 season. "In my opinion, it's a virtual certainty that Gary Bettman and NHL owners will lock out the players at their earliest possible opportunity," veteran NHL player agent Allan Walsh said. "Take a look at the NHL in relation to the other North American professional sports leagues. In the last CBA cycles, we had lockouts in the NFL, NBA and NHL. The NFL even locked out their officials. The simple reason why is every lockout resulted in the transfer of billions in revenue from players to owners. In a purely economic analysis, the recent lockouts have been beneficial to owners. I'm sure the owners will be dusting their lockout playbook off the shelf at some point in anticipation of 2020."
The makeup of NHL rosters will be considerably more diverse in 2020. This season, for the first time, Canadian-born players do not account for 50 per cent of NHL rosters. But the NHL is just starting to tap into the Hispanic and Latin communities. "We're slowly starting to make inroads here," Florida Panthers executive chairman Peter Luukko said. "In Minnesota or Massachusetts, they play hockey. The best athletes in South Florida play baseball or football. We're hoping that will change. Panther games are broadcasted in Spanish on radio, we're working on a television package. We're advertising and running spots in Spanish. It's the one untapped benefit of playing here or in California or in Dallas, trying to make an impact on those important communities to get people interested and playing hockey."
The NHL will be comprised of 32 teams. It's just a question of where. The NHL will be the first pro sports league to invade Las Vegas. Seattle will eventually land a franchise to balance out the conferences. Quebec City will end up with a team, but more likely through relocation. The NHL's 10-member executive committee will deliberate on expansion on Monday for the first time, prior to the full Board of Governors meeting. No vote is expected on expansion this week, but five years from now, the NHL landscape will look different.
Based on average growth over the last five years, the salary cap will exceed $90 million, up from $71.4 million today. That's nearly three times the original cap ($39 million) from 2005-06. The Canadian dollar will eventually rebound, plus the NHL continues to boast record revenues each year.
Teams will face big decisions with players whose contracts have salary cap recapture consequences. This began to rear its head last summer with the Los Angeles Kings terminating Mike Richards' contract. Though the Kings claimed the reason as material breach, they were forced to make an unprecedented settlement with Richards after the NHLPA filed a grievance on his behalf. Other players will be in the same spot when their production declines with age, including Marian Hossa, Henrik Zetterberg, Shea Weber, Ryan Suter, and Zach Parise.
Fans will consume hockey differently in arenas. Suites revolutionized revenue 30 years ago. But we're seeing more and more social areas in arenas where fans can watch the game from a designated bar or lounge — no special ticket required. Think along the lines of the upper end-zone "Coors Light Between the Pipes Bar" in Tampa Bay's Amalie Arena, or a new lounge being built in the second level of the new Las Vegas arena, which hangs over the upper bowl. Fans can have a drink, interact and still see the action without being confined to a specific seat.
Chip technology embedded in pucks will allow the NHL's hockey operations department to determine whether a puck hidden from view fully crossed the goal line. Finally.
Frank Seravalli can be reached at frank.seravalli@bellmedia.ca.