#MondayMustRead: Will the Blues move Shattenkirk for scoring help?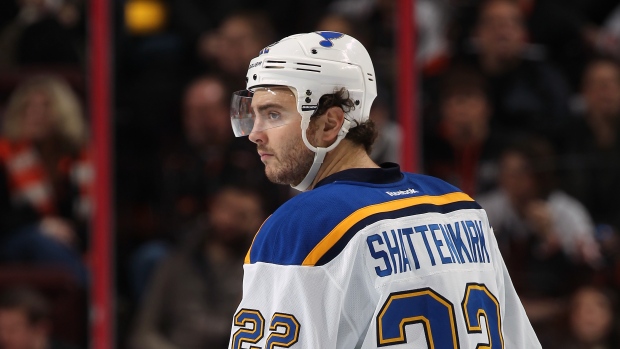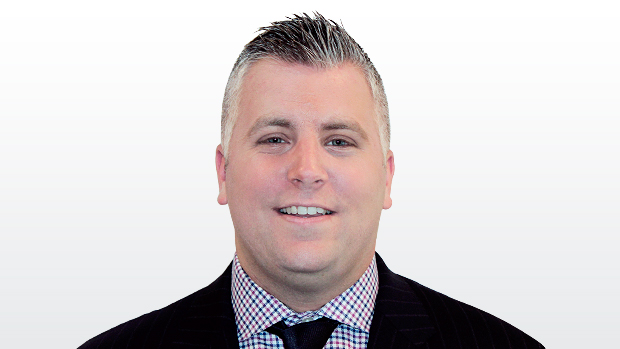 After last week's captivating Ryan Johansen for Seth Jones swap, the big question is: Who's next?
Nothing is imminent, but St. Louis Blues defenceman Kevin Shattenkirk's name is out there again, two sources confirmed, after whispers that he might be available first surfaced last summer. Shattenkirk might be as thought provoking for teams as Jones, since proven top-pairing defencemen so rarely become available.
Shattenkirk, 26, is five years older than Jones, but he might ultimately be moving on from St. Louis for many of the same reasons Jones departed Nashville.
Jobs in St. Louis depend on a deep run in the Stanley Cup playoffs, but the Blues' scoring concerns are real - particularly in the postseason - and general manager Doug Armstrong has an opportunity to deal from a position of depth. With the Blues, Shattenkirk is a No. 2 pairing defenceman behind fellow right-shot Alex Pietrangelo. Shattenkirk's next contract is looming large. Sound familiar?
Unlike Jones, whose stock remained consistently high, the sense is Shattenkirk - a former Olympian and one of the best puck-moving defencemen in the league - is underappreciated in St. Louis. Jay Bouwmeester's injury has skewed the data recently, but eyebrows were raised last Thursday when Shattenkirk played just 17:37 in an overtime loss at Colorado.
Shattenkirk is producing at an All-Star level this season. He is on pace for a career-best 52 points and he's managed nine points at even strength while his three most common partners are Joel Edmundson, Carl Gunnarsson and Petteri Lindbohm, according to hockeyviz.com. Nagging injuries - groin this year, abdominal surgery last season - have kept the buzz around his game to a relatively low level.
Shattenkirk has one more season left at a manageable $4.25 million. It's unlikely that the budget-conscious Blues will ultimately sign Shattenkirk to a new deal with a higher AAV than Pietrangelo's $6.5 million, which is Shattenkirk's market value.
With a player of Shattenkirk's magnitude involved, an off-season trade seems more likely, though it shouldn't be ruled out before Feb. 29's deadline. The Blues have managed just 58 goals in 27 playoff games (2.14 per game) since 2012 - and Vladimir Tarasenko won't be able to do it alone up front.
Craziest Alex Ovechkin stat: Ovechkin has more goals than any player in the NHL since 2001-02, even though he didn't join the league until 2005. Chew on that for a second. Ovechkin spotted active players Jarome Iginla (128) and Marian Hossa (112) a ton of goals and has long since blown by them. Here's the list, according to hockey-reference.com:
1. Alex Ovechkin - 501 goals - 2005-2016 (800 GP)
2. Jarome Iginla - 479 goals - 2001-2016 (1,046 GP)
3. Ilya Kovalchuk - 417 goals - 2001-2013 (816 GP)
4. Marian Hossa - 415 goals - 2001-2016 (984 GP)
5. Patrick Marleau - 394 goals - 2001-2016 (1,051 GP)
In other words: Ovechkin has 150 more goals than anyone else in the NHL since 2005.
Jonathan Drouin was held without a point on Saturday and Sunday after netting two goals in his AHL season debut on Friday night under the watchful eye of scouts. Drouin's three games in 70 hours along the New York Thruway marked his only action in a calendar month, aside from a Dec. 30 outing with the Lightning. Drouin, 20, admitted his legs were "way more into it" on Saturday compared to Friday, according to the Syracuse Post-Standard. Bob McKenzie's theory that Steve Yzerman's best offers for Drouin may come this week makes this a saga worth watching. Keep an eye on the Anaheim Ducks. They were one of the teams to see Drouin on Saturday, and the Ducks have quite a few young defencemen in the pipeline to offer. They need scoring. A package could be built around Shea Theodore, picked 23 slots behind Drouin in 2013, who has turned heads in his recent NHL call-up after a hot start in AHL San Diego. Theodore may be expendable with the continued development of Brandon Montour.
What does Red Wings GM Ken Holland have up his sleeve this summer? When Holland put Jakub Kindl on waivers Saturday, he told reporters Detroit has approximately a $66 million cap to work with (rather than $71.4 million) this season thanks to injuries and long-term injury exception. As GeneralFanager.com explained, that is likely an "internal" Red Wings cap number, with the goal to avoid having an "overage" applied to next season. Dylan Larkin ($350,000), Brad Richards ($1 million) and Alexey Marchenko ($150,000) all have potential performance bonuses to be paid. If the Wings are over the cap in real dollars (using the LTIR exception to stay under), those bonuses would be applied on next year's cap. Petr Mrazek, Danny DeKeyser, Teemu Pulkkinen, Marchenko and Riley Sheahan are all RFAs requiring new deals. Kyle Quincey headlines Detroit's pack of UFAs. Holland has approximately $53 million committed to 14 players for next season. Any little bit of cap space saved from an overage will count if Holland has his sights set on a big-ticket free agent in July.
Now that the Oilers announced Connor McDavid will return after the All-Star break, a hypothetical: If McDavid goes on a tear to close out the regular season, should he be a Calder Trophy candidate? McDavid, 18, had seven points in his last eight games before injury. If he played the final 32 games at the same run (0.875 points per game), that would get him to 40 points in 45 games total for the season - a pace near the overall league leaders. Is that enough to overcome his lack of games? It's an interesting debate. The award is still very much up for grabs. Most aren't thinking of 24-year-old Artemi Panarin, now in his eighth professional season, as a true rookie. Panarin would be the second-oldest non-goalie winner in the NHL modern era (Sergei Makarov). Dylan Larkin, Shayne Gostisbehere, Jack Eichel and Max Domi are still in the mix. Remember: this time last year, Nashville's Filip Forsberg was the runaway winner. He didn't finish as a finalist.
Ten more questions to tee up the second half of the season:
1. Will Steven Stamkos re-sign in Tampa Bay before the Feb. 29 trade deadline? If not, Steve Yzerman may have a potentially franchise-altering pitch to make to Stamkos to try and get him to waive his no-trade clause.
2. Is Braden Holtby on track to be this year's Carey Price? Holtby could clean up at the NHL Awards if he continues to set the pace in nearly every goaltending category.
3. Will the Blue Jackets enter tank mode to gain the most ping-pong balls in the Auston Matthews sweepstakes? Matthews would make a heck of a Ryan Johansen replacement. Preseason lottery favourites Arizona and Toronto have far exceeded expectations.
4. How many surprise teams will miss out on the playoffs? Anaheim, Tampa Bay, Pittsburgh, Columbus and San Jose were all popular postseason picks before the season. All are outside the picture at the moment.
5. Can McDavid save the Oilers from a dubious record-tying 10 seasons without a playoff berth? The Playoffs are never really out of reach in the Pacific.
6. Who will pose the biggest threat to the Washington Capitals in the East? If not the Panthers or Rangers, it may be the Capitals' own demons, after failing to get over the hump so many years in a row.
7. Who will acquire this year's Devan Dubnyk? Not necessarily a goaltender, but a season-changer. Dustin Byfuglien, Eric Staal, Keith Yandle, Dan Hamhuis, Kris Russell could all join Travis Hamonic and others on TSN's Trade Bait board.
8. How many Canadian teams will make the playoffs? At the official halfway point on Saturday, Montreal was the only one in position, down from five last spring.
9. Will Jaromir Jagr lead the Panthers to their first ever 100-point season? Their previous best was 98 points in 1999-2000, when Pavel Bure rocketed to 58 goals.
10. Will the NHL not have a 50-goal scorer for the second time in 15 full seasons? It will be close. Alex Ovechkin had 24 goals through a half season, now 26 in 42 games.
Vinny Lecavalier's agent, Kent Hughes, said Sunday that Lecavalier's $500,000 signing bonus owed on July 1 isn't expected to impact the Kings' salary cap for the first day of free agency. For Lecavalier, the bonus is "unconditional," meaning he is due to be paid whether or not his contract is in effect. Some wondered whether the Kings (and Flyers) would be stuck with a $2.25 million cap hit on July 1 for Lecavalier to collect and then file retirement papers on July 2. That apparently isn't the case.
Also, since the Flyers retained half of the salaries of Luke Schenn and Lecavalier, the road to finding a new home for forward Sam Gagner got tougher. The Flyers have used the maximum three retained salary transactions for the season. They also held onto $500,000 of Nick Grossmann's contract. Any interested team would have to shoulder a $3.2 million cap hit ($1.6 million is retained by Tampa Bay). Gagner, 26, has three points in six AHL games since his demotion last month. He's averaged 0.58 points per game in his NHL career.
Lastly, a powerful message from Boston Pride forward Denna Laing, two days after her family announced details of her severe spinal cord injury suffered during the first-ever Women's Classic at Gillette Stadium. Laing, 24, remains hospitalized, has limited mobility of her arms and can't feel her legs. Yet, she called the women's inaugural outdoor game the "best day of my life" in a Facebook message. "It was the most beautiful hockey rink I've ever seen," Laing wrote. "After those first few minutes of skating around tragedy struck. You know the rest… but I don't want you to feel bad for me. This is a moment to remember for Women's Hockey. We made history that day and I would never take those moments back."
Best wishes for a speedy recovery, Denna. We're all rooting for you.
Frank Seravalli can be reached at frank.seravalli@bellmedia.ca.