Movement aplenty in the latest Trade Bait list
With Michael Stone moved off the Trade Bait board, TSN Senior Hockey Reporter Frank Seravalli looks at some names moving up and down the list with a couple of new faces in the mix.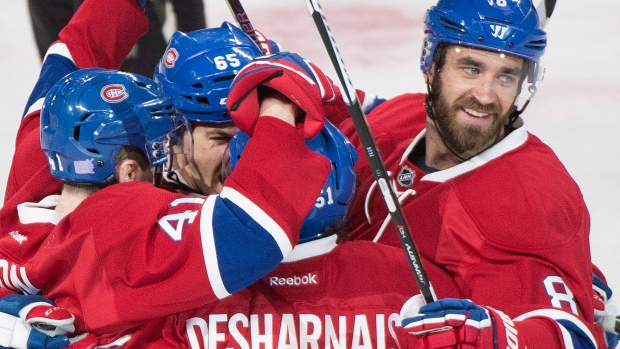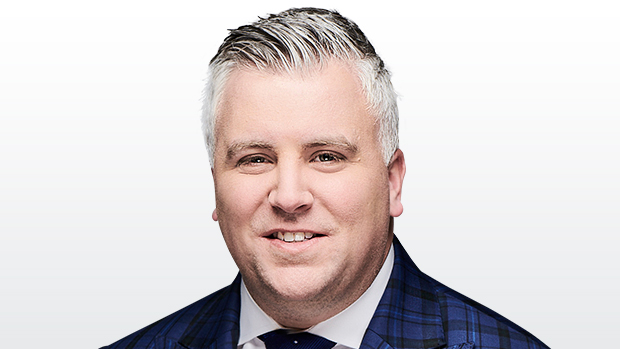 Michael Stone was the first member of TSN Hockey's Trade Bait board to be moved. Stone checked in at No. 5 before Arizona shipped him to Calgary on Monday.
It was no surprise that a defenceman like Stone was the first to go. Not only was the 26-year-old, right-shooting blueliner a pending unrestricted free agent on the 29th-place team, but he was one of only three defencemen projected to be available inside the Top 20.
St. Louis' Kevin Shattenkirk and Buffalo's Dmitry Kulikov remain the only two on the list.
Shattenkirk has held down the No. 1 position on TSN's Trade Bait board since Feb. 1 - and his days may well be numbered in St. Louis, where the Blues began their five-day bye week on Tuesday.
The Blues have just two games remaining prior to the March 1 trade deadline. While it's believed GM Doug Armstrong would like to recoup assets for Shattenkirk prior to his impending departure as a free agent – the firing of coach Ken Hitchcock this month a tacit admission the Blues aren't the Western Conference contender they once were – a surge under replacement Mike Yeo may have given Armstrong slight pause.
St. Louis started 7-1-0 under Yeo, including a season-high six-game winning streak, before dropping their final two games before the bye.
Nonetheless, all indications are Shattenkirk will be on the move, with Armstrong not wanting to suffer the same fate he did with Troy Brouwer and David Backes last summer.
The biggest wild card on the list is Sabres winger Evander Kane, who bumped up from No. 9 to 8 after Stone's trade on Monday.
Kane, 25, has more goals (seven) than any player in the NHL in the month of February, pushing Buffalo to within four points of a wild-card spot even though the Sabres have played the most games in the conference. It's difficult to gauge whether Kane's recent hot streak will increase activity around him or push the Sabres to hang onto him, considering the hole his departure would leave in their lineup.
Sabres GM Tim Murray is believed to be open to any possibility, including involving Kane in a deal, but his phone has reportedly not been ringing off the hook with offers.
Kane has one year remaining at a $5.25 million salary cap hit. The Vancouver native has previously been linked to the Canucks in rumours.
As for other changes on the list, Canadiens healthy scratch David Desharnais makes his debut at No. 37, Flyers defenceman Mark Streit has bumped up to No. 26, Canucks agitator Alex Burrows climbed to No. 18 and Detroit's Thomas Vanek rose to No. 6 with the Red Wings looking like a long shot to keep their 25-year playoff streak alive.
Here is TSN's Top 40 Trade Bait list:
Trade Bait List
PLAYER
POS
AGE
CAP HIT
GP
G
PTS
Past 2016-17
Clause
1.

Kevin Shattenkirk

, STL

RD

27

$4.25 m

60

11

42

UFA

2.

Matt Duchene

, COL

C

26

$6 m

52

16

36

2 years

3.

Martin Hanzal

, ARI

C

29

$3.1 m

49

15

24

UFA

NTC

4.

Patrick Eaves

, DAL

RW

32

$1 m

59

21

37

UFA

5.

Gabriel Landeskog

, COL

LW

24

$5.57 m

45

12

23

4 years

6.

Thomas Vanek

, DET

RW

32

$2.6 m

46

15

37

UFA

7.

Ben Bishop

, TBL

G

30

$5.95 m

30

2.63

.910

UFA

NMC

8.

Evander Kane

, BUF

LW

25

$5.3 m

45

19

29

1 year

9.

Brian Boyle

, TBL

C

32

$2 m

50

13

20

UFA

10.

Radim Vrbata

, ARI

RW

35

$1.5 m

58

12

41

UFA

11.

Patrick Sharp

, DAL

RW

35

$5.9 m

34

7

7

UFA

NMC

12.

Patrik Berglund

, STL

C

28

$3.7 m

60

17

24

UFA

NTC

13.

Anthony Duclair

, ARI

LW

21

$773 k

41

3

9

RFA

14.

Mikhail Grigorenko

, COL

LW

22

$1.3 m

54

6

18

RFA

15.

Dmitry Kulikov

, BUF

D

26

$4.3 m

34

1

2

UFA

16.

Curtis Lazar

, OTT

RW

21

$894 k

31

0

1

RFA

17.

Mathieu Perreault

, WPG

LW

29

$3 m

45

6

21

4 years

18.

Alexandre Burrows

, VAN

RW

35

$4.5 m

54

9

20

UFA

NTC

19.

Jarome Iginla

, COL

RW

39

$5.3 m

57

7

16

UFA

NMC

20.

Marc-Andre Fleury

, PIT

G

32

$5.75 m

30

3.16

.906

2 years

NTC

21.

Kyle Quincey

, NJD

D

31

$1.3 m

51

4

12

UFA

22.

Ondrej Pavelec

, WPG

G

29

$3.9 m

8

3.55

.888

UFA

23.

Shane Doan

, ARI

RW

40

$3.8 m

58

5

20

UFA

NMC

24.

Jordan Eberle

, EDM

RW

26

$6 m

59

12

35

2 years

25.

Drew Stafford

, WPG

RW

31

$4.35 m

39

4

12

UFA

26.

Mark Streit

, PHI

D

39

$5.3 m

46

5

20

UFA

NTC

27.

Jaroslav Halak

, NYI

G

31

$4.5 m

21

3.23

.904

1 year

28.

Brandon Pirri

, NYR

LW

25

$1.1 m

48

8

16

RFA

29.

Valtteri Filppula

, TBL

C

32

$5 m

56

7

33

1 year

NMC

30.

Jannik Hansen

, VAN

LW

30

$2.5 m

27

6

13

1 year

NTC

31.

Ron Hainsey

, CAR

D

35

$2.8 m

55

4

14

UFA

32.

Cody Franson

, BUF

D

29

$3.3 m

53

3

16

UFA

33.

Johnny Oduya

, DAL

D

35

$3.8 m

36

1

6

UFA

NTC

34.

Michael Del Zotto

, PHI

D

26

$3.9 m

32

4

10

UFA

35.

Patrick Wiercioch

, COL

D

26

$800 k

48

3

11

RFA

36.

Jhonas Enroth

, ANA

G

28

$750 k

6

3.94

.872

UFA

37.

David Desharnais

, MTL

C

30

$3.5 m

29

4

10

UFA

38.

Jiri Hudler

, DAL

LW

33

$2 m

24

2

7

UFA

39. P-A Parenteau, NJ

LW

33

$1.3 m

57

13

26

UFA

40.

Greg Pateryn

, MTL
D
26

$800 k

22
1
6
1 year