Mulroney: Quebec City expansion 'slim'
Former prime minister and chairman of the board of Quebecor says unfavourable exchange rate makes return of the NHL in this round of expansion unlikely.
Frank Seravalli, TSN Senior Hockey Reporter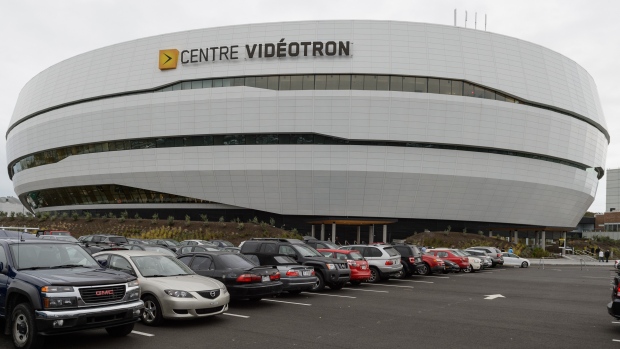 Brian Mulroney is not holding his breath.
With the National Hockey League set to reveal expansion plans by June 22, the former prime minister and chairman of the board of Quebecor, the media company behind the bid, said the chances of the NHL returning to Quebec City in this round of expansion are "slim."
"Thin for tomorrow, but I think our chances are good, not long-term, but eventually," Mulroney told La Presse on Friday, according to a translation. "We do not know [for sure], one never knows. Eventually, we will have a team in Quebec, I think, but it will not be for tomorrow."
Mulroney blamed the unfavourable exchange rate for making the transaction difficult.
When Quebecor applied last July along with Las Vegas, Mulroney said the NHL set the price for expansion at a minimum of $500 million (U.S.) and Quebecor "accepted that condition."
"It's not their fault or ours, it is the exchange rate," Mulroney told La Presse. "There is no doubt that it's expensive. For a team like Quebec, with an exchange rate, depending on the day, [it's] between $650 and $700 million, while an American owner would pay $500 million. It presents challenges for us all."
NHL commissioner Gary Bettman said Monday that there are three distinct possibilities with regard to expansion, all to be sorted out by a Board of Governors vote: expand by one team, expand by two teams, or not expand at all. A decision would need to be made quickly to add a new franchise or two in time for the 2017-18 season, but the league could also defer the decision for a year.
Mulroney said if the NHL did somehow approve Quebec City for a franchise in the next three weeks, Quebecor would find a way to pay the franchise fee. The 18,259-seat Videotron Centre opened last September, an arena similar in stature to Pittsburgh's Consol Energy Center.
"We're ready [at] Quebecor," Mulroney said. "We have a whole team working on it, examining the possibilities. Should the commissioner call us to tell us this or that, do not worry, we will be ready to react quickly. Quebecor is a very professional and very clever organization."
The longer-term hope, which Mulroney alluded to, is the relocation of an NHL franchise. Mulroney was asked about the struggling Carolina Hurricanes, whose owner Peter Karmanos Jr., was recently sued by his three sons for draining a $105 million trust to pay expenses for the team. The Hurricanes have qualified for the playoffs just once since winning the Stanley Cup in 2006.
"Mr. Karmanos has been for some time considering whether to take on a partner," Bettman said Monday in Pittsburgh. "There's no issue relating to the Hurricanes."
That hasn't kept the hungry fans in Quebec City from salivating over the news.
"You never know, really, because perhaps suddenly a team may become available elsewhere," Mulroney said. "The NHL is responsible for expansion and the league would also be responsible for a transfer. The people of Quebec are wonderful. These are very savvy and hungry hockey fans. They want us to deliver the goods and we do our best to get there."
Contact Frank Seravalli on Twitter: @frank_seravalli