Murray owns the crease as Penguins chase three-peat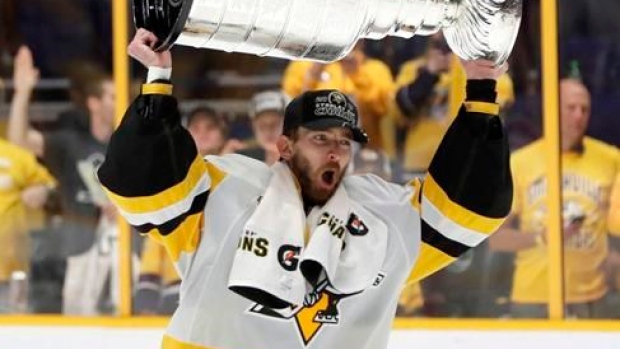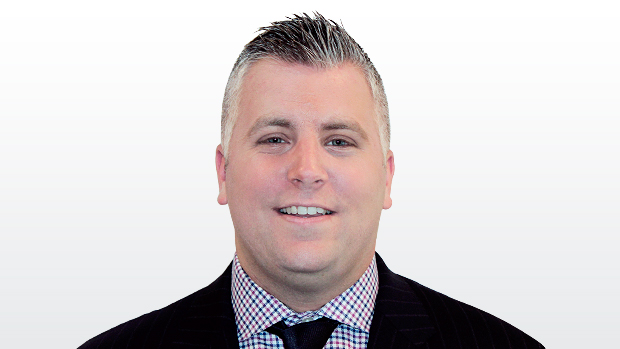 As the Stanley Cup was kissed and passed from one Penguin to the next on that Nashville ice – from captain Sidney Crosby first to Ron Hainsey and eventually down to Matt Murray – the contrast in the journey to hoist it was stark.
Here was Hainsey, the 36-year-old defenceman who slogged through 907 regular-season games before appearing in his first Stanley Cup playoff game, celebrating with Murray, who has two Cup rings after about five collective minutes in the NHL.
And Murray was still technically a rookie.
"That happens sometimes," Hainsey said Wednesday. "It's hard to believe he's only been in the league for a couple years and had this much success. In his case, you've got to give him credit. He went to a team that's been a good team for a long time and stepped in there big time. He took the net and has been a top goaltender ever since."
Murray, 23, has accomplished what Patrick Roy, Ken Dryden and Cam Ward could not, becoming the first goaltender ever to capture the Stanley Cup in each of his first two seasons.
Now, Murray may be able to join the greatest-of-all-time conversation before his 25th birthday if he is able to help the Penguins become just the third team to three-peat in the post-1967 NHL world.
"I don't know too many goaltenders who have had as big of an impact as him in the league," Penguins general manager Jim Rutherford said Thursday. "Nobody can do it themselves, but he's a difference maker. It's not like we've had a No. 1 defensive team in front of him. What he's done, with his mental toughness, facing a lot of quality shots in double overtime in Game 7 of the Eastern Conference Final, not a lot of people have been there."
Even Rutherford, now 68, marveled at how quickly this has all come together for Murray. Rutherford spent parts of 13 years as an NHL netminder and made just eight total postseason appearances.
But Rutherford believes Murray and the Penguins have a real chance to do it again, to cement this group's legacy on the Mount Rushmore of NHL greatness.
Yes, Murray will be asked to play more than 50 regular-season games for the first time in his career. Yes, Marc-Andre Fleury has moved on, along with familiar faces in Chris Kunitz, Nick Bonino, Trevor Daley, Hainsey and Matt Cullen. Yes, Rick Tocchet will no longer be there to act as confidant to the Penguins' stars.
Rutherford thinks the Penguins actually have a chance to be better with all the changes. For one, all-world defenceman Kris Letang is back healthy again after a serious neck surgery. And it's easy to forget that a player like Bonino wasn't on the ice for the Stanley Cup Final.
"I say this with all due respect to the players who moved on, but I think change is good," Rutherford said. "It was coming anyway. We were fortunate in the [salary cap] cycle last year that we could pretty much keep the same team. That wasn't the case this year.
"When you win, there is no guarantee that players will be at the same level they were when you won. In saying that, there's also no guarantee that the players who replace them will be at that same level, either."
At the centre of it all, of course, is the in-tact top two lines, stacked with what Rutherford called Pittsburgh's "core, impact players" in Crosby and Evgeni Malkin. The Penguins are hoping Jake Guentzel can take even a bigger step forward than the one Conor Sheary took last season.
Guentzel, who turns 23 next week, scored 29 goals in his combined 65 regular and postseason NHL games last season, including a team-leading 13 goals in the playoffs.
"What I like is these young or new guys recognize the opportunity that's there for them," Rutherford said. "When you win two Stanley Cups, you don't need to say a whole lot to motivate them."
And in net, Rutherford has the ultimate trump card to play in Murray, who has an eye-popping 1.95 goals-against average and .928 save percentage in 32 career postseason appearances.
Antti Niemi will now back him up, and the goaltending guru who helped groom him, Mike Buckley, is now the Penguins' goalie coach. Mike Bales, who worked well with Fleury, moved on to Carolina after four seasons with the team. It's a support system that Rutherford said will make Murray "feel comfortable."
"With him back there," Hainsey said, "they'll have one heck of a chance every year here moving forward."
There is no clear path to three-peat, Rutherford admitted, and the Penguins can't afford to get ahead of themselves.
But part of what Rutherford exuded in conversation was a hunger to win again that is a prerequisite, one that can't be faked and should have the rest of the NHL on alert.
He told a story about driving home that night the Penguins knocked off the Senators in double overtime in Game 7 – a shot away from their run ending at one Cup – when a deer collided with his vehicle. Thankfully, everyone in the car was fine, but the crash left $10,000 worth of damage.
"I just shrugged it off, like 'Ah, no big deal,'" Rutherford said, laughing. "You're really in a bubble, winning is all that matters. You don't even have time to think about anything else."
Rutherford wants to be all-consumed again.
"I'm going to be honest, I went through a 30-day period after we won where I was almost having withdrawal," Rutherford said. "I know Mike Sullivan said the same thing. We were supposed to be relaxing, but our bodies were in such a rhythm of gearing up for a game every other day. I'm ready for that again."
Contact Frank Seravalli on Twitter: @frank_seravalli