Myers feeling healthy entering season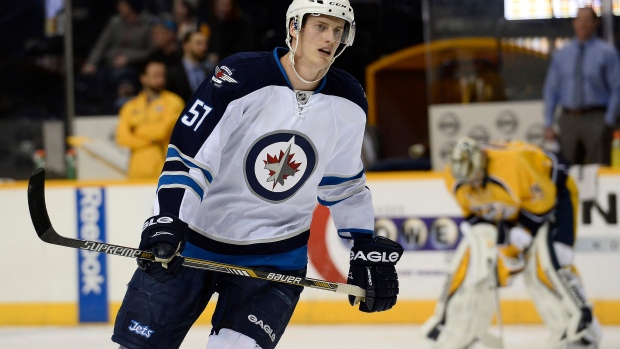 After a "tough recovery and a long road," Winnipeg Jets defenceman Tyler Myers says he's feeling healthy heading into the season.
"I'm feeling good now and it's exciting for me to be back on the ice with the guys," Myers said Wednesday. "You just have to put last year behind you and I don't feel like it's going to take too long to get back into the swing of things."
Last season, Myers played in only 11 games because of a nagging groin injury. In those 11 games, Myers had two goals and three assists.
"He had an injury that is a long rehab," Maurice said back in February. "For 90 per cent of the people, it's just long and they eventually get past that threshold. He could never get past that threshold."