NA LCS relegation shrinks, prize pool grows
Andrew Robichaud, TSN.ca Staff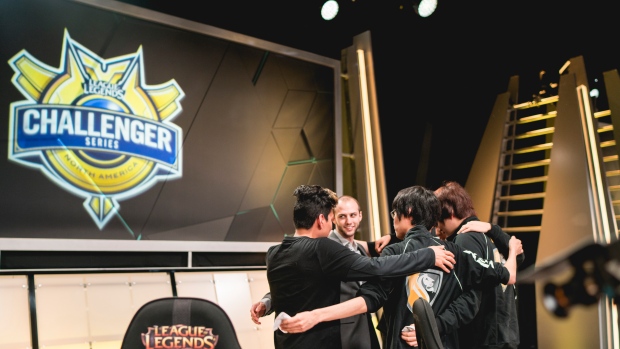 The North American League Championship Series relegation tournament is getting a little smaller while the league's prize pool is getting a little bigger.
Riot Games announced that the promotion tournament after each split will decrease from five teams to four and the prize pool for the top eight teams will increase to $200,000, in addition to $50,000 in guaranteed digital revenue for each team.
The four teams battling for a spot in the NA LCS in each of the relegation events will compete in a best-of-five, double-elimination bracket. The ninth place LCS team will face the second place Challenger Series team while the 10th place LCS team will face the first place CS team.
Two losses sends a team down to the NA CS for at least the next split and two wins will bump them up to the top flight.
"We believe it's important to the overall health and entertainment value of the NA LCS to balance the relegation risk that teams face with a competitive and engaging league," Riot said in a press release. "With new organizations entering the NA LCS, we want to provide opportunities for teams to grow by building their fanbase but still ensuring the best teams remain in the League."
The prize pool increase is the first in NA LCS history and addresses many issues the teams have had with Riot over revenue sharing. The total pool has been $100,000 since 2013.
"With rising salaries and minimum compensation requirements in the NA LCS, prize pools aren't the main driver of competition," Riot said in a press release. "However, we want to continue to provide improved compensation as our League continues to grow and mature."
The game developer also announced changes to arbitration on rule violations and appeals. Independent entity, JAMS, will be the primary arbitrator for all disputes.
One final adjustment Riot made to the NA LCS for the upcoming season is the ability to sign up to three inactive players. These players may not have visas to work in the United States, or they may be suspended, however the rules will allow teams to protect signees from poaching.