Nadal to begin 2018 at Brisbane International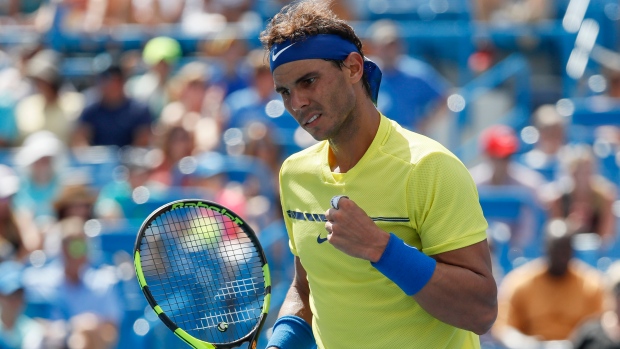 BRISBANE, Australia — Rafael Nadal will begin his Australian Open buildup at the Brisbane International tennis tournament in January.
Nadal, who will take over the No. 1 ranking on Monday from Andy Murray, has confirmed he will enter the Queensland state event, from Dec. 31 to Jan. 7, for the second straight year.
His appearance in Brisbane this year preceded his run to the Australian Open final.
Nadal said "I'm very happy to be back (in Brisbane). Last year for me was the first experience and was very successful.
Tournament director Geoff Quinlan said Nadal's decision to return was "beyond exciting. He's one of the world's most legendary and electric players and was adored by fans in Brisbane earlier this year."