Nationals activate Harper from DL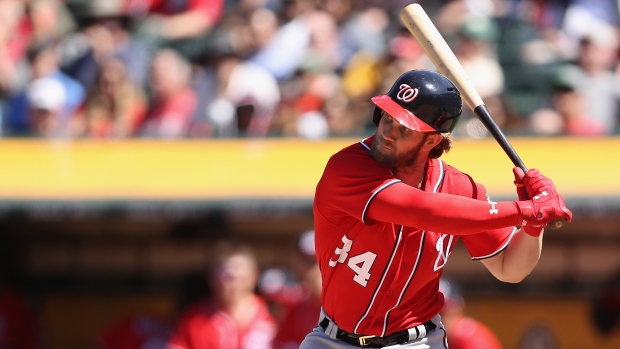 Bryce Harper is back.
The Washington Nationals activated their star outfielder Tuesday, who has been out since Aug. 12. He will play right field and bat second.
In a rainy night game against the San Francisco Giants, Harper slipped on first base while trying to beat out a ground ball. The injury appeared severe, but the Nationals got good news soon after when it was discovered that Harper had not suffered any ligament damage. He was diagnosed with a deep bone bruise and a hyperextended left knee.
Harper was expected to be activated Monday night but he was sidelined with the flu.
"When you put his bat in the lineup, man our lineup is scary," Nationals starter Max Scherzer said. "We can score runs with the best of them. Now we are all kind of looking forward to him getting back as soon as possible."
In 106 games so far this year, Harper has 29 homers and 87 RBI.
The Nationals have already clinched the division as well as home field, but having Harper back before the regular season is over may help his timing when the playoffs start.