Naylor: The triumphs and challenges of the Stastnys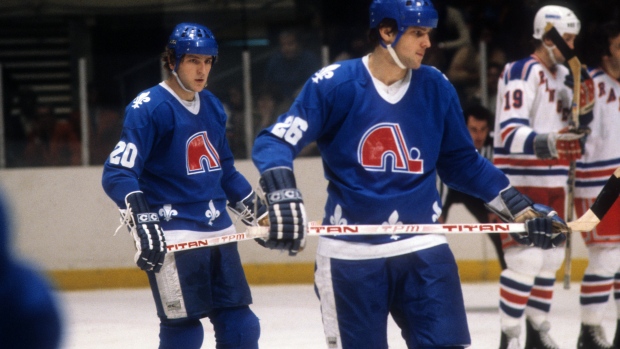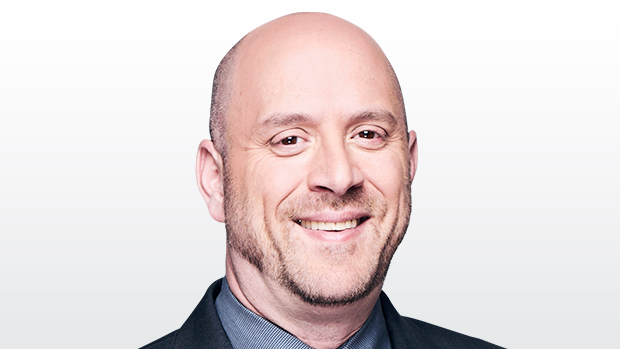 With the world commemorating the 25th anniversary of the fall of the Berlin Wall this week, TSN's Dave Naylor explores the story of hockey's famed Stastny brothers. 'Stastny' premieres tonight at 6pm et/3pm pt on TSN's SportsCentre.
Marian Stastny's eyes fill with tears and his deep voice struggles for the words to aptly describe the day, more than 34 years ago, when he knew his life would never be the same.

Marian and his younger siblings, Peter and Anton, were starring at the 1980 European Championship in Innsbruck, Austria.
Before the tournament was over, his brothers needed to talk to him but Marian had no idea what was coming. No idea that he was about to learn he might never see Peter and Anton again, that he would be returning behind the Iron Curtain without them to a life he would not recognize.
And then he learned the secret his brothers had been keeping from him, that Peter and Anton were defecting to Canada and the NHL without him, understanding that Marian couldn't go since his wife and three children remained back in Czechoslovakia.
"I said `did I hear you well?' You're not coming back? What are you trying to do?'" Marian says, his face recreating the look of fear and confusion it must have worn more than three decades ago as it dawned on him what was about to happen.
The 61-year-old then recalls the fever that washed over him, the likes of which he had never experienced before or since.
"It was the worst moment I had to go to in my life so far because I realized it will be over for me and I cannot go with them because I didn't have my family with me … My kids, my wife."
All these years later, after engineering his own escape from Czechoslovakia in 1981 and making Quebec City his permanent home since retiring from the NHL in 1986, Marian Stastny still wrestles with trying to comprehend the choice his brothers made.
"I never understood," he says. "I don't understand it even today."
What Marian Stastny had no trouble understanding was what he was about to face upon returning to Czechoslovakia after his brothers defected.
He was kicked off the national team, told he could not practice his profession as a lawyer and shunned by nearly everyone. His punishment was a lesson to anyone else who might have similar ideas as those of Peter and Anton: if you defect, those you leave behind will pay the price.
Peter and Anton had escaped by jumping into a car that drove them through the night to Vienna where they took room in the Intercontinental Hotel, waiting for instructions on when to proceed to the Canadian embassy.
With spies and secret police in tow, the Stastny's were whisked through the streets of Vienna as if something out of a James Bond movie, first to the Canadian embassy and then the airport bound for Amsterdam and then Montreal.
It was an incredible story of escape, with Anton and Peter going from being under the thumb of the Soviet-backed government of Czechoslovakia to living out their dreams of freedom and playing the game they so dearly loved alongside the world's best.
All, however, while carrying the burden of what Marian was sustaining back home.
"I felt really responsible for all the misery that he had to go through," said Peter. "They punished him miserably, they made him nobody, nothing. They isolated him... he lost all his friends because you talk to him `hi Marian', you were called to the police station... so gradually with psychological terror, he was completely isolated."
Marian Stastny begged for an opportunity to resume the life he had known before his brothers defected, but to no avail. He petitioned the government to allow him and his family to join his brothers in Canada on humanitarian grounds since there was nothing left for him in Czechoslovakia.
It all went nowhere, leaving him with just one option.
Using forged documents to escape via Hungary, Marian, his wife and three children managed to make it to Canada as well in 1981, where he was reunited with his brothers in Quebec City.
"I still have it in my mind right now, when they walk through those doors... Marian, his wife and three children," said Anton. "You get something like lungs back in your body, before you felt like you don't breathe as you're supposed to."
And once reunited, the three played like four, their ability to instinctively know where each other was on the ice helping turn them into one of the best lines of the 1980s and perhaps the best brother line in NHL history.
It was a remarkable journey for the three who grew up among six siblings with their parents in a two-bedroom flat not far from Bratislava Castle and the centre of the city.

It wasn't the dreariest of the communist housing projects, but it was very simple nonetheless.
Out back in the area between the buildings was something called a yama, which essentially was a dip in the land that would fill naturally with water in the fall. In the winter, it would turn to ice. And so the Stastny brothers, who would one day form one of the greatest NHL lines of the 1980s, began here.
They would play all day, from sun-up to sun-down, eventually joining their national team, allowing people beyond their borders to learn about, as Quebec Nordiques president Marcel Abut put it, "there is a mother in Czechoslavakia who got a son who is a star on the left side, another son who is a star in the centre, and another one who is the star on the right wring... I said `that's it, we have to go and pick them up. How do we do this?'"
And so began the quest to get the Stastny's out of Czechoslovakia and the remarkable journey that saw two of them separated from one in a world where politics and sports did not mix.
How different their story would have been if Marian had never managed to escape with his family, had the communist governments of Eastern Europe not all crumbled, allowing them to reunite with friends and family left behind.
During this week which marks the 25th anniversary of the fall of the Berlin Wall, the Stastny's provide a reminder of both the triumphs and the challenges presented by that chapter in European political and sports history.