Upstart Whitecaps focus on knocking down Timbers
How Vancouver plays on Sunday will go a long way in showing what they can accomplish in the MLS playoffs, TSN Soccer Analyst Kristian Jack writes.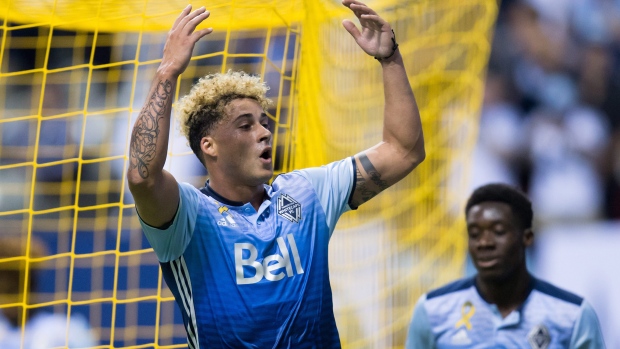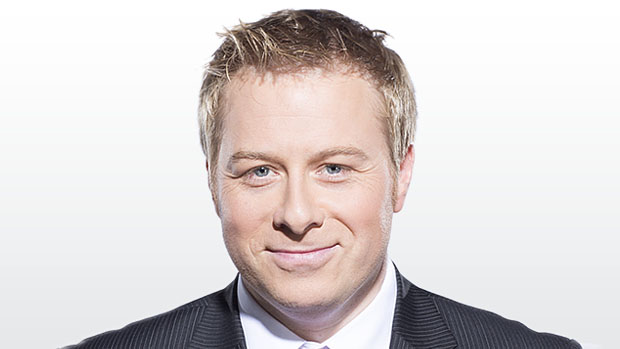 Having seen his team squander a win and a guaranteed No. 1 seed with a late equalizer, Vancouver Whitecaps boss Carl Robinson remained relaxed post-match.
"We were in total control," he told reporters after a 1-1 draw against the San Jose Earthquakes last Sunday.
A week later, they still are.
Despite dropping two points to the Earthquakes at BC Place, through 33 games the Whitecaps sit atop the Western Conference standings and are one game away from making history and finishing in a slot no one dreamed about in March.
During the preseason, the Whitecaps were ranked either 19th or 20th out of 22 in the preview power rankings published by ESPNFC, Sports Illustrated and MLS Soccer.com.
No one expected them to be in this position at this stage in the franchise's history – just their seventh Major League Soccer season. It's part of the reason the club took to social media this week to promote the case that Robinson should be a candidate for 2017 MLS Coach of the Year.
It is difficult to argue against them. Other bosses, such as Toronto FC's Greg Vanney and Atlanta United's Gerardo Martino, certainly have more points but they also have far more money and far better players available to them. When the Whitecaps lost games this season, Robinson found ways to avoid long winless streaks, and their record of nine wins, one draw and one loss following a defeat is absolutely outstanding.
No team in MLS has punched above their weight better than the Whitecaps, whose star playmaker, Yordy Reyna, didn't start a game until late July. Then they had to deal with losing star midfielder Matias Laba to a season-ending injury in early August. It's the job of Robinson and his coaching staff to get the best out of what he has been given, and few can argue that the Whitecaps should be better placed than where they are right now with 52 points and the sixth-best record in MLS.
Reyna has reinvigorated the attack and created a special bond with striker Freddy Montero, forcing Whitecaps' opponents to work more on their defensive shape when in possession. The pair, who has combined to score 12 goals in 14 games, can terrorize teams on the counter.
Robinson's team makes the short trip to Portland this Sunday knowing that a draw will secure the No. 1 slot heading into the playoffs, a remarkable achievement for a club that doesn't have the resources of many of their rivals and were predicted by many to be out of contention heading into MLS Decision Day.
"It shows you how far we have come that we are disappointed not to have locked up the top spot," Robinson said.
The Whitecaps have already secured a top-three slot and at least one home playoff game when the postseason begins next week.
However, one regular-season hurdle remains and it's a difficult one. The Whitecaps know only too well that the Timbers, just two points back with 50 points, have their number, having already lost twice to Portland this season, including a 2-1 defeat at Providence Park in July.
The unbalanced schedule forced them to play the defending champion Seattle Sounders three times and the Timbers, 2015 MLS Cup Champions, three times. In 2015, Caleb Porter's side navigated an 11-round penalty shootout in the knockout round against Sporting Kansas City before storming through the Whitecaps, Dallas and Columbus to be crowned champions.
No matter what happens to Vancouver on Sunday, it's worth noting that no team that has finished first overall in their conference has reached the MLS Cup in each of the last five seasons. Of course, Robinson's side would like a ticket straight to the Western Conference semi-finals, but last season both Seattle and Toronto FC didn't receive a bye, navigated the knockout round, found momentum and the path to the MLS Cup.
These are all things Vancouver can look at if they fail to win on Sunday and Seattle, with 50 points, defeats the Colorado Rapids to overtake them and reach the top two.
Right now, the priority for the Whitecaps is to go to a difficult environment in Portland and try to secure points as a reward for what they've accomplished this season. Robinson knows game No. 34 against Portland will give them a great idea of the level of intensity they will need in the playoffs.
"It will be a cracking occasion," he told TSN. "It's a crazy atmosphere, it's why you play the game. I said to the players, 'get used to it.' We will expect an emotional crowd, we know what's on the line for them and us and we have to get our mental side right and we will. We need big-game players."
Christian Bolanos is the kind of player Robinson is talking about – his passing skills and ability to remain calm in possession and kill the opposition's momentum inside a game will be crucial. Fellow Costa Rican Kendall Waston will also be required to continue his excellent form that saw him deservedly pick up the club's Player of the Year award this past week.
Reyna, Montero, Bolanos and Waston form an important spine with experience, but it is a credit to the Welshman and his staff that it isn't easy to pick his best XI, with no fewer than 27 players having started a league game this season for the Whitecaps.
"The reason why we are sitting at the top is because I have managed a deep squad and last season we definitely lacked depth," Robinson said.
Battles inside the squad have allowed the Whitecaps to be more competitive and none is bigger right now than the choice in goal between club veteran David Ousted and New Zealand international Stefan Marinovic, who was excellent again when given the start against San Jose.
Although he won't reveal it, Robinson admitted he has made his decision in goal and it will be interesting to see if he goes back to Ousted, the Dane who has started 28 of 33 matches so far this season.
If Marinovic gets the nod, it will be consistent in the way Robinson manages his team, giving opportunities to players and rewarding them with a place again if they perform. And with Peru to come in a big World Cup qualifying playoff, the 26-year-old Kiwi certainly has the motivation to remain in the side and play at a very high level.
Robinson has remained consistent all season when the club's ultimate goal – reaching the playoffs – is discussed. For a club like the Whitecaps, this is realistic and should be their goal each season. But for now, history beckons and a valuable opportunity to mix it up with teams who have far deeper pockets.
There will be plenty of time to focus on the playoffs, but for now the target is on Portland, and how the Whitecaps play on Sunday will go a long way in demonstrating what they can accomplish in the playoffs.