Next 48 hours crucial in Lightning's hopes of re-signing Stamkos
Saturday marks not only a date of significance for the Steven Stamkos saga in Tampa Bay, but also a date in which we could see some sort of resolution, writes TSN Senior Hockey Reporter Frank Seravalli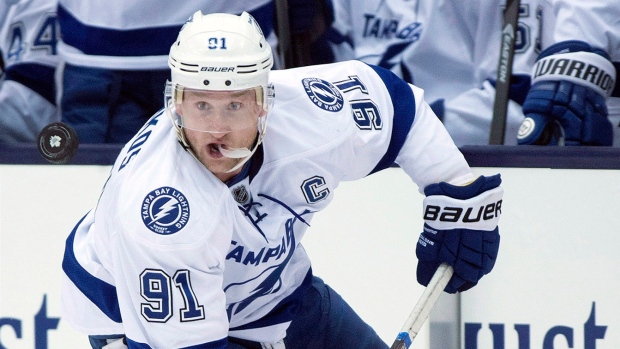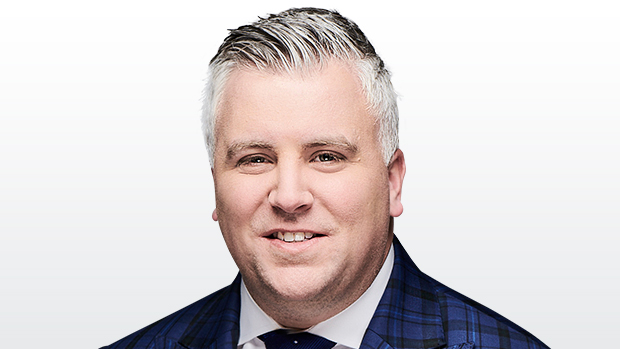 BUFFALO, N.Y. - Saturday marks not only a date of significance for the Steven Stamkos saga in Tampa Bay, but also a date in which we could see some sort of resolution.
Teams can begin the courting process with unrestricted free agents on Saturday, a full five days before they are permitted to sign on July 1.
The next 48 hours may be all that remains of the Lightning's hopes to re-sign Stamkos, who at 26 is on track to become the youngest superstar ever to hit the open market after nearly a year of unfruitful negotiations.
Lightning GM Steve Yzerman told to the Tampa Bay Times this week that time is running out to make a deal - maybe even sooner than July 1. Reading the tea leaves, Yzerman made it sound entirely possible that he could make a final offer on Friday before moving in another direction and allowing one of the best players in franchise history to walk without receiving anything for him.
"For us, we'd like to know sooner than later," Yzerman told the Times. "At some point, I have to make decisions, whether it'd be restricted free agents, or potential trades and qualifying offers or things like that. I've got to make decisions and they can't be put off forever."
Stamkos' camp has remained tight-lipped this week, as agent Don Meehan of Newport Sports Group has been throughout the process. Even before Stamkos can begin talking to teams, there is a sense gargantuan numbers could be thrown around to lure his client away from Tampa Bay. Whispers this week suggested one team would be willing to pay Stamkos upwards of $12 million per year, while the Lightning are reportedly not willing to go north of $10 million per season.
Chicago's Jonathan Toews and Patrick Kane own the two largest deals under the 2013 Collective Bargaining Agreement at eight years, $84 million. A $12 million AAV for Stamkos would put him at that figure in just seven years.
With each passing day, the Lightning also risk losing leverage on one of their biggest incentives for Stamkos to remain in Tampa Bay: the opportunity to sign him to an eight-year deal.
NHL teams may re-sign their own players to a maximum eight-year deal provided they were on their reserve list prior to the Feb. 29 trade deadline. Other teams are only allowed to sign new players to a maximum seven-year contract.
For the Lightning, that benefit will vanish after June 30.
Once Stamkos becomes an unrestricted free agent on July 1, even the Lightning can only sign him to a maximum seven-year contract. The playing field would become level. Depending on the value of the deal, that extra year could be the difference between another $8.5 to $12 million for Stamkos. It is not insignificant.
Saturday could also mark a bit of a mental hurdle for Stamkos. In reality, it is just another day in a difficult season-long journey filled with questions - from Jon Cooper's positional changes to the trade deadline to his blood clot - Stamkos has always publicly remained steadfast in his desire to be with the Bolts.
That could change beginning on Saturday as the pitches begin to roll in. More than half a dozen teams would be expected to reach out immediately - including the Maple Leafs, Red Wings, Sabres and Rangers.
Stamkos allowing his mind to wander for the first time, with teams rolling out the red carpet to woo him, may change his entire focus.
Of course, the decision may have already been made by that point that his tenure with Tampa Bay is over. Restricted free agent forward Nikita Kucherov, with back-to-back 66 and 64-point seasons at the age of 23, needs a new deal. Ditto Alex Killorn. Then Victor Hedman, Tyler Johnson and Ondrej Palat can all sign extensions beginning on July 1.
Keith Yandle's 7-year, $44.45 million deal with the Florida Panthers just help set the market for Hedman, which is a scary proposition for Yzerman given their cap concerns.
Then there is the Ben Bishop conundrum. Perhaps the Lightning do not decide to move on from Bishop, even with the expansion considerations, if Stamkos is not re-signed.
There are so many question marks, but Yzerman seemed to say a lot this week by telling the Tampa Bay Times "nothing has changed."
It has been a long, winding road for Stamkos, but the end appears near - one way or the other.
Stay tuned.
Contact Frank Seravalli on Twitter: @frank_seravalli