NFL quarterbacking experience no guarantee of CFL success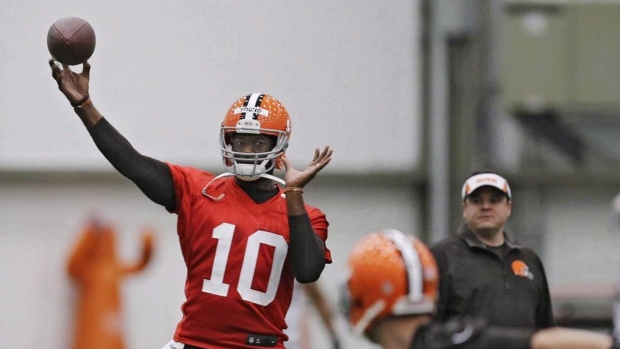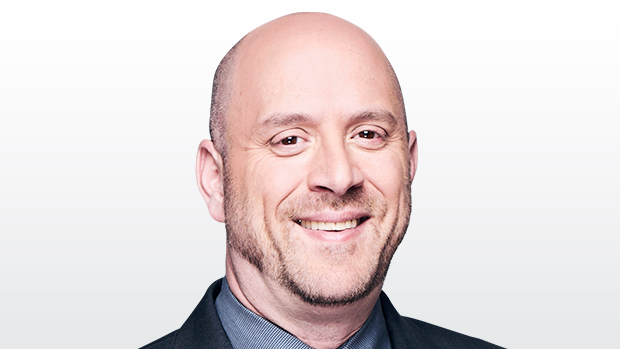 Vince Young has started 50 games for the Tennessee Titans and Philadelphia Eagles, more than any ex-NFL quarterback to come to Canada within memory.
But the Saskatchewan Roughriders are betting against history in thinking he can flourish in the three-down game anytime soon, as there is absolutely no correlation between NFL quarterback experience and discovering success in the CFL.
In fact, it's quite the opposite.
Consider a list of the top CFL quarterbacks of the past 30 years, one that includes names such as Matt Dunigan, Damon Allen, Tracy Ham, Jeff Garcia, Dave Dickenson, Travis Lulay, Kent Austin, Anthony Calvillo, Danny McManus, Darian Durant, Ricky Ray, Henry Burris and Bo Levi Mitchell. The total number of NFL games started by those quarterbacks before coming to the CFL? Zero.
Meanwhile, another list, one comprised of Billy Joe Tolliver, Timm Rosenbach, Vince Ferragamo, Akili Smith, Mike McMahon and Cleo Lemon is made up of players who started a collective 114 NFL games with barely a shred of success in the CFL.
The lone exception to the rule is Doug Flutie, but it's worth noting he's the exception to dozens of rules in pro football and pro sports in general.
On the surface, it doesn't make sense. Why would players coming from a league of mostly superior players struggle in the CFL at the game's most important position? These are quarterbacks who were deemed worthy of an opportunity to start in the NFL, compared to the lot of successful CFL quarterbacks who were deemed not good enough to do so.
There are the obvious differences in the games, with some quarterbacks better suited to the CFL than NFL, but that only begins to scratch the surface of this counterintuitive phenomenon.
The fact is that most quarterbacks who have started NFL games come north with the expectation that they will play and start soon after crossing the border. Most are given that opportunity. The most recent example is Lemon, who came to the Toronto Argonauts in 2010, spent three weeks in training camp and was anointed the Argos' starting quarterback to begin that season.
It was the same for Tolliver, Rosenbach, Ferragamo and others. When an ex-NFL starter doesn't start in the CFL right away, he certainly gets his chance without having to serve two or three seasons as a backup, where he would be able to learn and process the game from the bench and the film room.
Go through the list of successful CFL quarterbacks who never started NFL games and you'll find that the vast majority of them did long apprentices as backups where they were schooled in the nuances of three-down football. Most arrived in Canada after stints in NFL training camps or straight out of college, willing to be patient and wait for their opportunity.
There's even a scientific explanation for how critical this distinction is in moving from playing quarterback in the NFL to the CFL.
In David Epstein's excellent book The Sports Gene, he explains that successful athletes in any team sport don't so much react to what they see as they learn to subconsciously memorize patterns they have seen hundreds or thousands of times, essentially seeing into the future by being able to anticipate what's going to happen through experience and repetition.
It's true in every sport, and it's why even the most physically talented players need seasoning to reach their potential, especially when going from one level to another where the rules or speed of the game changes.
When you apply that understanding to playing quarterback in the CFL, the struggles of ex-NFL quarterbacks who come straight into starting jobs in the CFL begins to make sense. While in many instances the physical skills of ex-NFL quarterbacks may be superior to those of most very successful CFL quarterbacks, their brains simply haven't been given the time to absorb the patterns of three-down football in a way that allows them to be successful.
The throwing lanes, angles, receiver routes and defensive schemes are all different in some meaningful way than what they have experienced all their lives. Until they have had a chance to adjust to all of that and anticipate these new and different patterns, their chances for success are minimal.
But most ex-NFL quarterbacks are simply not willing to do two or three-year apprenticeships in Canada to learn the things that will allow to them to thrive at the CFL game. Given the salaries of CFL backup quarterbacks, it's understandable. But it's a process that simply can't be hurried and most aren't willing to wait.
So can Young be successful in the CFL? Perhaps, but it might be in 2019 or 2020.
But what are the chances either that he or the Roughriders are willing to wait that long until he's truly ready to find out?