NHL begins crackdown on slashing, faceoffs
League's new zero-tolerance policy on slashes to the gloves or hands of players has been on full display in the preseason, Frank Seravalli writes.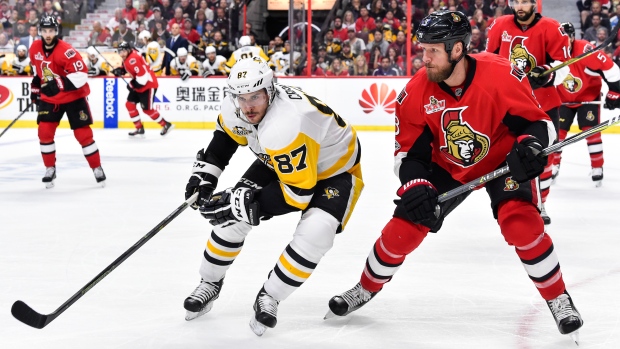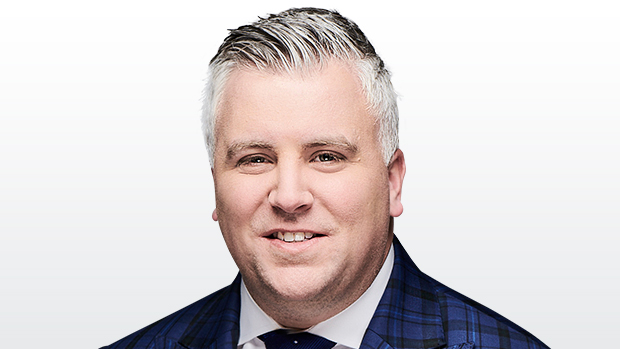 Call it the tipping point.
Sidney Crosby's unpenalized slash that severed Marc Methot's fingertip last March nailed the debate to curb slashing that was started by Johnny Gaudreau and Brad Treliving earlier last season.
As a result, the NHL began a crackdown on slashing – or "tapping" – this preseason in an attempt to minimize injury.
During Monday night's seven preseason games with available statistics, 41 minor penalties for slashing were whistled, for an average of nearly six per game.
Though it is not a direct comparison, since last year's preseason data is not available, there were 791 slashing minor penalties called last regular season, for an average of just 0.6 slashing calls per game.
That is a nearly 10-fold jump, sure to snap players to attention to the NHL's new zero-tolerance policy. There were four slashing infractions in the first period alone of the Rangers-Islanders exhibition at Madison Square Garden on Monday. No preseason game so far has featured fewer than four slashing calls.
The idea is to police slashing more stringently from the outset of the preseason to allow players seven or eight games to adapt before the regular season when the same standard will be in place.
In other words: this is not going away.
This evolution is not a rule change. Instead, the NHL's general managers recommended last spring for slashing to be called more to the letter of the law. The league's competition committee agreed, examining four playoff games to find an average of 60 to 110 slashes, hacks, whacks or taps to the gloves or hands of players per game.
"Any forceful or powerful chop with the stick on an opponent's body, the opponent's stick, or on or near the opponent's hands that, in the judgement of the referee, is not an attempt to play the puck, shall be slashing," Rule 71.1 states.
Not only will referees be more focused on slashing, incoming NHL senior vice-president of player safety George Parros said recently that egregious slashes will be met with supplemental discipline.
"We'll be looking at them more," Parros said on Sept. 7. "If they seem to be more intentful or directed towards the fingers and hands with greater force, we're going to be looking to do something: fines, suspensions, whatever it might be.
"We're going to try and change player behaviour …Slashing is a very unique situation because as we know, there's hundreds and hundreds of slashes … We'll be trying to pick the more serious ones out of the pile. It's just something that's going to get greater scrutiny and we'll see what happens."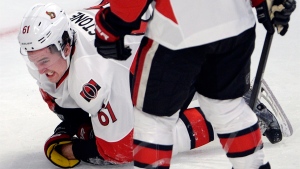 Parros, who replaced Stephane Quintal, said the Department of Player Safety will attempt to "get rid of a pattern of a certain type of slash," the ones that are "on the fingertips as opposed to maybe in the elbow pad or something" as well as a "pattern of a player" who is a serial slasher.
That is music to the ears of Flames forward Johnny Gaudreau, who missed time last season with a fractured finger as a result of a slash. Both Gaudreau and Parros recognized the difficulty in enforcing the spirit of the rule, though.
"It's tough for the referees," Gaudreau said recently. "You don't know if it's a 'love tap' or a slash. It's part of the game. The game is going so fast. It's hard to cut down on the slashing."
Or, as Islanders forward Cal Clutterbuck told reporters Monday night: "There's slashing, then there's just playing the game."
Parros predicted it will be a "slow burn" trying to change that player behaviour. Coaches will help hasten the burn. The NHL will also be sending educational videos to show to players, depicting what will and will not be acceptable.
Coupled with an equally strict interpretation of the faceoff rules, with particular attention to skate and stick placement of centres inside the red paint, the result has been a preseason power play bonanza.
There have been an average of 14.2 power plays per game in nine total preseason games with available statistics so far, nearly double the 8.3 average power plays from last regular season.
There were 10 faceoff violations whistled on Monday alone, each worthy of a two-minute minor. Centres must now keep their skates inside of the designated red lines for the draw to be considered legal.
"We want more goals and we want the pace of play to be quicker," Capitals coach Barry Trotz, who is also member of the competition committee, told reporters Monday night. "Quickening the faceoff rule is one way. Spreading [the centres] apart a little bit in terms of the initial drop of the puck – where everybody was in sort of a mosh pile [before] – we've sort of spread that out."
It will all take a little getting used to. But with such an emphasis on special teams and scoring, and ice time on the line, Trotz said it won't take long for players to be conditioned to the new standards.
"Players adjust and they're smart," Trotz said. "This league is the best league in the world. They're smart and they're going to adjust. That's why the best time to enforce a lot of this is in the preseason."
Contact Frank Seravalli on Twitter: @frank_seravalli