NHL gives Seattle green light to pursue expansion franchise
The NHL has invited a prospective Seattle ownership group, led by billionaire David Bonderman and Hollywood producer Jerry Bruckheimer, to formally apply for expansion as the league's 32nd club, commissioner Gary Bettman announced Thursday in Florida, TSN Senior Hockey Reporter Frank Seravalli writes.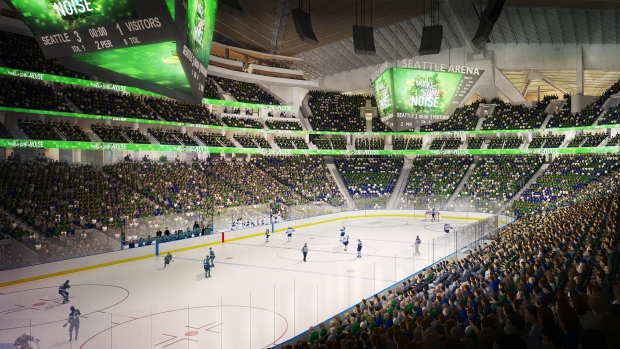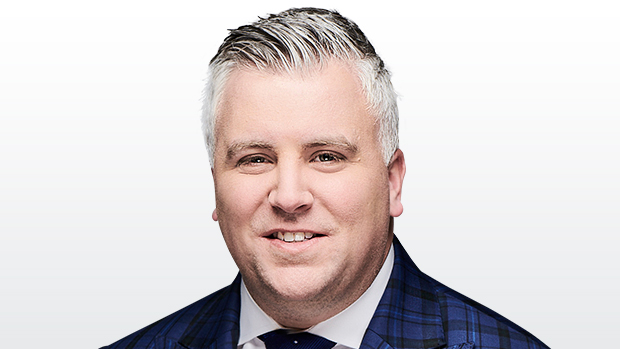 PALM BEACH, Fla. — One hundred years after the Stanley Cup resided in Seattle, NHL hockey is finally on the horizon in the Pacific Northwest.
The NHL invited a prospective Seattle ownership group, led by billionaire David Bonderman and Hollywood producer Jerry Bruckheimer, to formally apply for expansion as the league's 32nd club, commissioner Gary Bettman announced Thursday.
"That doesn't mean we have granted an expansion team," Bettman said. "We have agreed as a league to take and consider an expansion application and to let them run a season-ticket drive in the next few months."
The NHL's Board of Governors set the expansion fee at $650 million (U.S. dollars) for entrance in 2020-21, some 30 per cent more than Bill Foley and the Vegas Golden Knights agreed to pay in 2016.
Unlike when Vegas first popped up on the radar, Bonderman's Seattle bid is beginning on second base. In 2014, Foley was only first permitted to seek deposits for season tickets to demonstrate potential interest. He was then invited to formally apply for expansion nearly a year later after proving the interest.
That Seattle has already jumped to Step 2 in the process signifies Bettman's confidence in their ability to pull it off.
"From everything I know viscerally, I think it'll be a good market," Bettman said. "I think the geographic rivalry with Vancouver as potential will be nice. Building up a bigger presence in the Pacific Northwest for the NHL, a place that we know has great hockey interest at a variety of other levels, it's an intriguing possibility. But we've got homework to do."
The NHL was intrigued enough by the Pacific Northwest in 2015 that it continued dialogue with three separate potential ownership groups, but none of them featured a concrete arena plan.
None of those three interested parties applied at the time. The fee to apply is $10 million, with $2 million of that being nonrefundable, even if the application is unsuccessful.
Bettman's announcement came just one day after Seattle Mayor Jenny Durkan signed a Memorandum of Understanding with the Oak View Group to embark on a $600 million renovation of KeyArena, former home of the NBA's Supersonics.
"That's what's changed," deputy commissioner Bill Daly said. "We now have an interested ownership group, we have a commitment on an arena, and we have a market we now have to explore."
As much as the NHL expanding to Seattle seems like a done deal – speculation Bettman said he "can't stop" – a big indicator of success of the application will be the interest in season-ticket deposits. Vegas tore through nearly 13,000 deposits without corporate support in short order. It may not be as quick for Seattle.
Yes, the prospering 14th-largest market in the U.S. is hungry for a winter pro sports team since the Sonics bolted for Oklahoma City, but economic studies suggested there is not a significant amount of disposable income from residents to spend on tickets.
Plus, at least a little skepticism remains about the interest level in hockey. Former NHL GM Russ Farwell, who has lived in Seattle for more than two decades owning and running the WHL's Seattle Thunderbirds, is curious to see how it will play out.
"This is the last place in the U.S. for hockey to catch on," Farwell told TSN. "I don't know how many hardcore hockey fans there are in Seattle. I wonder how many right now would step up and buy tickets. Pro sports are different, but we've run consumer polls and the response from fans has been, 'No thanks, we've already gone to our one hockey game this year.' It is frustrating."
That isn't to suggest Farwell believes the NHL won't work in Seattle. It has in far less traditional markets.
"There is no reason to think the NHL can't work here," he said. "We're two hours from the Canadian border. It's cold in the winter. There's money here. It's a great city. But there are only eight hockey rinks from Everett to Tacoma. It's worked in places with less of a grassroots base. But there needs to be a real in-depth, comprehensive investment plan to get young players and families involved. The excitement of a new team can only carry you four or five years."
If approved, the Seattle bid would have a couple years to lay that foundation while Key Arena is being renovated. Environmental and traffic studies will prevent shovels from being in the ground until some time in 2018.
In the meantime, the NHL will also need to sort out its own divisional alignment. Seattle perfectly balances out the current geographic imbalance, placing 16 teams in both the West and the East. But the Pacific division – which Seattle would call home – has eight teams whereas the Central division only has seven.
"Gary and I have had some preliminary discussions with some ideas – but I think that would be way premature to talk about that, because there's been no decision to expand," Daly said. "There's been an invitation to submit an expansion application."
Right now, that Seattle is the only city invited to apply despite expressions of interest from Houston and a deferred application from Quebec City, should tell you everything you need to know about the legitimacy of their application process.
The NHL has had its sights set on Seattle for a while.
"Our plan," Bettman said, "is just to look at Seattle at this point in time."
Contact Frank Seravalli on Twitter: @frank_seravalli​