NHL on Expansion Draft: Exempt players are exempt
As TSN's Frank Seravalli writes, multiple teams inquired with the league about the potential of voluntarily exposing exempt first and second year professional players as a means of perhaps protecting another player who might otherwise have to be exposed.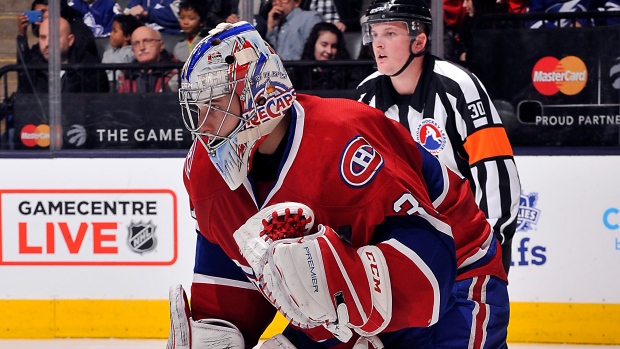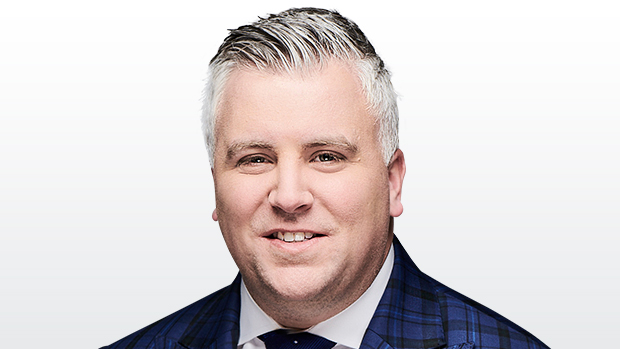 LAS VEGAS - NHL teams received clarification this week closing a perceived loophole in June's upcoming expansion draft.
Multiple teams inquired with the league about the potential of voluntarily exposing exempt first and second year professional players as a means of perhaps protecting another player who might otherwise have to be exposed.
For example, both Canadiens minor league netminders Zach Fucale and Charlie Lindgren are on Montreal's exempt list. The Canadiens still need to find a goaltender to expose that meets the contractual requirements. Rather than re-sign Al Montoya to a new contract for 2017-18 just to meet the exposure requirements, the Canadiens could have explored possibly choosing to expose one of Fucale or Lindgren instead. Unlike skaters, who have a games played requirement of 40 games this season or 70 over the last two, goaltenders don't have the same requirements and both goalies have the required contract - but they are on the exempt list.
(The above example is purely for illustration purposes only.)
Instead, sources confirmed the NHL notified teams that "exempt players are exempt" for purposes of the expansion draft.
In other words, any first or second year professional cannot be made available to Vegas by his club – no matter whether they're seen as expendable or not.
NO 'DRAWER' DEALS
Vegas GM George McPhee responded convincingly to paranoia that emanated from this month's GM meetings in Toronto about the exclusive 48-hour window the Golden Knights will have to court free agents in June. Some GMs wondered aloud whether McPhee would negotiate a deal with a free agent, put it in the "drawer" until July 1, then still draft another player from that team - essentially grabbing two players from one team.
McPhee put that fear to rest.
"The bottom line is we're going through the front door," McPhee said. "You can interpret the rules any which way you can. We're not doing anything cute like that. That's not going to happen. Gary (Bettman) and Bill (Daly) endorsed me to Bill Foley because I have a record of ethically doing things the right way. I'm not putting my job or this franchise at risk. We're good enough to get players the right way."
COACHING SEARCH
McPhee has quietly been checking items off his to-do list. Last week, it was an airline charter deal to ferry the Golden Knights around the continent. Next week, the focus will turn to securing an AHL affiliate for the 2017-18 season.
Since the Golden Knights may not begin with enough minor league players to fully stock an AHL franchise, the possibility exists that Vegas will share an affiliation with another NHL club. No NHL teams currently share an affiliate.
Vegas hopes to sort out their AHL affiliate by mid-December.
"We know who we're talking to," McPhee said this week. "It's about trying to cut the right deal now."
McPhee said he is in no rush to hire a coach, the last major personnel move on his list. The front office is otherwise full, including an equipment manager. The medical and training staff will likely follow a coach in the spring.
McPhee said he is taking his time to vet a list of potential coaching candidates now. He said he will be ready for dialogue should a surprise contender land on the market between now and the end of the regular season, otherwise he will wait to see how the market shakes out.
"We have time," McPhee said. "We're talking to people all along. When you're vetting someone, you find people will be a little more open about someone than in the spring when it's getting close to making a decision. They make be a little circumspect because they think that's the guy you want for the job, they don't want to prejudice them too much."
McPhee said he would prefer a candidate with NHL experience, but remains open-minded to any possibility.
"We're not handcuffing anyone on a certain style we're going to play," McPhee said. "I think I've been doing this long enough that they can look at the teams that I've had. Look at the team in Washington - they could play any way you want to play."
WHAT'S NEXT?
Vegas has scheduled their next internal mock expansion draft exercise for Dec. 11-12. The Golden Knights were originally planning on waiting until January after the first run in October, but they want to continue working on it.
They didn't run into any snags with the rules or requirements, but want to get the process down pat - without as much focus on the actual players or content for now.
"It's more about the rules, how we're planning for the event, the methodology, how we're going to be setup, who is doing what," McPhee said. "I think some of us were getting a little anxious here. We've got to do it more frequently and probably on a monthly basis."
QUOTABLE
"You can be well organized, but you absolutely can't plan for everything. You can try, but there will definitely be some surprises and some uncertainty."
- McPhee and Co. met with original Minnesota Wild GM Doug Risebrough for five hours last week, who passed on that message about what it's like to go through the expansion process.
Contact Frank Seravalli on Twitter: @frank_seravalli