NHL passes on adding Crosby to All-Star Game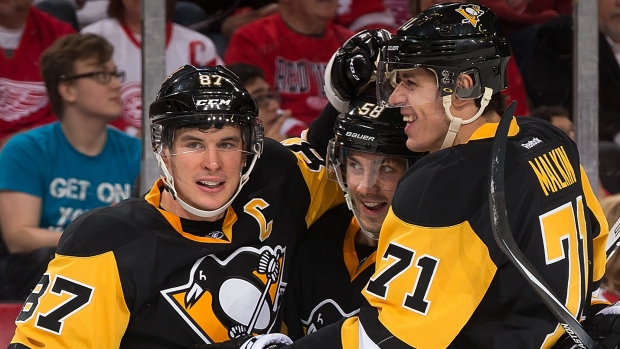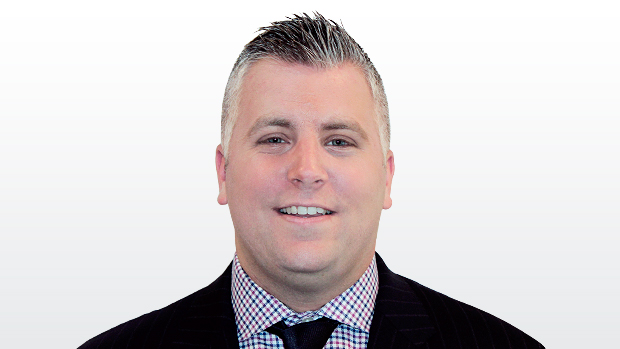 The face of hockey was not selected for the NHL's All-Star Game.
Amid the worst season of his career, Sidney Crosby was notably not picked by the NHL's hockey operations department on Wednesday to participate in the 2016 All-Star weekend in Nashville.
Crosby's slight may not have been surprising from a performance standpoint, but the fact the NHL willingly omitted the game's biggest name from its annual corporate and marketing celebration sent a strong message. It signals a changing of the guard in the NHL - if Crosby's on-ice play did not insinuate one already.
Crosby, 28, has only played in one All-Star Game in his career - in 2007 in Dallas. He missed the other 10 mid-season bashes due to injury (five times) or because a work stoppage or the league's participation in the Winter Olympics meant no game was held.
Last January, Crosby was suspended one game for failing to participate in the All-Star weekend's festivities. He was selected, but bowed out because of an apparent injury, despite playing in Pittsburgh's final matchup before the break.
In 2009, Crosby was voted a starter in the 2009 All-Star Game in Montreal, but did not play because of injury. Likely the sport's highest-earning active player for off-ice endorsements, Crosby still showed up to help celebrate the Canadiens' centennial season in La Belle Province.
Crosby limped out to the worst start of his career this season, going pointless in eight of his first nine games. The Penguins' struggles cost coach Mike Johnston his job. Crosby has rebounded lately with 12 points in 10 games under new coach Mike Sullivan - including five multi-point games - making his All-Star inclusion a seeming foregone conclusion given his name's mega-wattage.
But only one captain of a Pennsylvania-based team will visit Nashville as an All-Star - Philadelphia's Claude Giroux.
Evgeni Malkin and Kris Letang were chosen as Pittsburgh's representatives on the 11-member Metropolitan Division team for the 3-on-3 mini tournament. (Crosby has one assist in 3-on-3 overtime this season and no goals.)
The Calgary Flames were Canada's only team to send multiple players to the All-Star Game. Leo Komarov (Toronto), Johnny Gaudreau (Calgary), P.K. Subban (Montreal), Taylor Hall (Edmonton), Erik Karlsson (Ottawa), Daniel Sedin (Vancouver), Mark Giordano (Calgary), and Dustin Byfuglien (Winnipeg) will represent Canada's seven teams.
With three players apiece, the Atlantic Division-leading Florida Panthers and host Nashville Predators had the most players selected.
Crosby's snub was the most jarring on Wednesday, but not the only one. The strict roster guidelines (six forwards, three defencemen and two goaltenders) from each division made selecting the remaining 40 players a greater challenge than in years past. With eight teams requiring representation among only 11 spots in some divisions, it meant the exclusion of top-flight players.
Winnipeg's Blake Wheeler, fourth in the NHL in assists (30) this season, was left off a crowded Central Division lineup. Byfuglien was instead chosen as the Jets' lone representative.
In Wheeler's case, the tough roster call likely started with the inclusion of Blackhawks' captain Jonathan Toews - which had a trickle-down effect through the rest of the lineup. If Toews took a spot in the Central, that didn't leave room for Wheeler. If Wheeler didn't get a spot, that left Byfuglien as the logical Jets pick. With Byfuglien in, Dallas' John Klingberg was left out with the host Predators sending their top two defencemen in Roman Josi and Shea Weber.
Klingberg, 23, has 37 points in 42 games this season - second only to Karlsson among defencemen. Jamie Benn and Tyler Seguin were selected from first-place Dallas.
Sidney Crosby, One-time All-Star
| Year | Host | Played | Details |
| --- | --- | --- | --- |
| 2006 | Olympics | - | No All-Star Game |
| 2007 | Dallas | Yes | 0-0-0 |
| 2008 | Atlanta | No | High ankle sprain |
| 2009 | Montreal | No | Knee injury |
| 2010 | Olympics | - | No All-Star Game |
| 2011 | Raleigh | No | Concussion |
| 2012 | Ottawa | No | Concussion |
| 2013 | Lockout | - | No All-Star Game |
| 2014 | Olympics | - | No All-Star Game |
| 2015 | Columbus | No | Undisclosed injury |
| 2016 | Nashville | No | Not selected |
Other interesting decisions included:
- Komarov over James van Riemsdyk. Van Riemsdyk has one more point than Komarov this season and the No. 2 overall pick from 2007 has been on a tear of late.
- Detroit rookie Dylan Larkin over Red Wings captain and leading scorer Henrik Zetterberg.
- Giordano over Flames minutes-leader T.J. Brodie.
- John Scott being voted in as Pacific captain likely precluded back-to-back selections for Arizona's Oliver Ekman-Larsson.
- Anaheim's John Gibson being picked as the Pacific's second netminder despite making only 12 starts this season, fewer than San Jose's Martin Jones has wins.
- The inclusion of just one Sedin (Daniel) over brother Henrik for the first time in an All-Star Game since 2008 in Atlanta.
- Letang's selection over Capitals' defenceman John Carlson. Yes, the Penguins would be in a world of hurt without Letang, but Carlson is having a career year while eating up the most minutes for the Metropolitan division leaders.