NHL players begin to voice concern over restart
Canadiens centre Phillip Danault says he's not sure players would vote in favour of a plan that kept them isolated from their families for months, Frank Seravalli writes.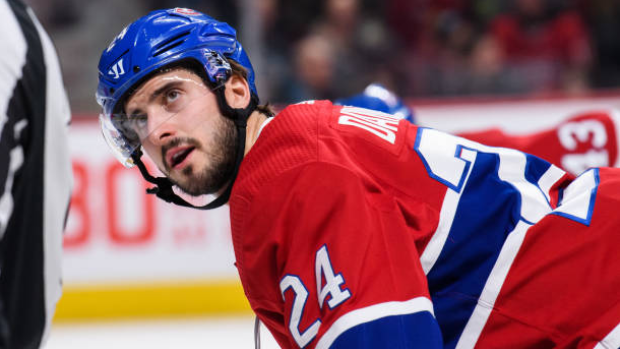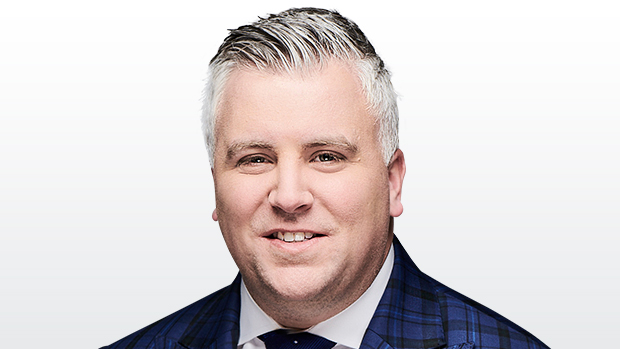 Montreal Canadiens centre Phillip Danault said on Tuesday what he says other NHL players have been thinking as the league continues to plan for a season restart.
"Some players could be away from their families for three to four months and I think that's way too much," Danault said on a call with reporters. "I'm not the only one thinking like that, I'm sure.
"I can't make sense of it in my mind."
Danault, who voiced his opinion with his toddler son playing in the background, is far from alone.
It's been one of the worst-kept secrets in hockey – that through all of this, one hurdle to a return might be the players themselves – and the whispers have only grown louder since word broke last week that the NHL is considering forging forward with players reporting to centralized sites to resume the season and beyond into the Stanley Cup playoffs in a relative bubble.
Any plan to return to play that the NHL concocts will have to be agreed upon by the NHL Players' Association.
"If the players have a say on it via a vote, I'm not sure that it will be a positive one," Danault said.
So far, most of the players who have publicly poured cold water on a return to the ice for the 2019-20 campaign have one thing in common: their team is outside of the playoff picture, like Danault's Habs.
"It wouldn't even be like winning a real Stanley Cup," Los Angeles defenceman Drew Doughty said on April 13, while fully admitting that he would have a different opinion if his Kings were in the mix instead of 28th overall in the standings.
"Every player is going to think selfishly," Canadiens forward Brendan Gallagher said last week. "If [playing this summer] is going to interfere with our ability to prepare for [2020-21] where we have a chance, I'd rather continue my training. If it's a situation where you have a chance to play and they extend the playoff bracket, obviously, then I'd be all for it."
But even players on likely playoff-bound NHL teams have privately expressed the same concerns as Danault. Would the drive or incentive be the same for, say, a three-time Cup champion on the Pittsburgh Penguins to come back and compete this summer?
What about players from teams like the Kings, Ottawa Senators or Detroit Red Wings, who are so far out of the mix that they've already been mathematically eliminated from contention?
That remains to be seen. One possible solution might be to build in schedule breaks that would allow teams to return to their city to be with family for a period of time, but that could also further open players to contact with COVID-19 and increase the risk of an outbreak among the player population when they return.
There are so many hurdles and potential setbacks.
Those viewpoints will be well represented on the joint NHL-NHLPA Return to Play committee. It includes five players – Edmonton's Connor McDavid, Philadelphia's James van Riemsdyk, Winnipeg's Mark Scheifele, Toronto's John Tavares and Ottawa's Ron Hainsey – representing teams that run the standings gamut. The only constituency missing is a European perspective, with many players having only recently decided to return home to Europe.
The Oilers, Flyers and Maple Leafs are likely playoff-bound; the Jets are squarely on the bubble; and the Senators have their sights set on the Draft Lottery format more than the regular season schedule.
If the NHL can indeed find a way to resume the 2019-20 season, it's likely to test the resolve of players in a way we haven't seen in some time.
They have already received 93 per cent of their gross pay for the regular season, there is no more money that will directly hit their pockets for the playoffs and the plan to resume play is likely to be very limiting in both family time and arena atmosphere.
A significant bloc of players might prefer to conclude the season now without a champion and focus on picking up next season in November.​
Then there is still another bloc that is likely hungry to hoist Lord Stanley's chalice, knowing that opportunities are far and few between, and some others that see the financial ramifications clearly if play does not resume.
"We have to play," one NHL player said Tuesday. "This is too much money to miss out on. This is messy. I know other players aren't going to want to leave their families, but we have to come to an agreement to play. If we don't play, the billion dollars lost is going to come back to haunt us for a long time."
Contact Frank Seravalli on Twitter: @frank_seravalli