NHL scoring up, but for how long?
It has been an exciting start to the season if you're a fan of high-scoring hockey, TSN Senior Hockey Reporter Frank Seravalli writes.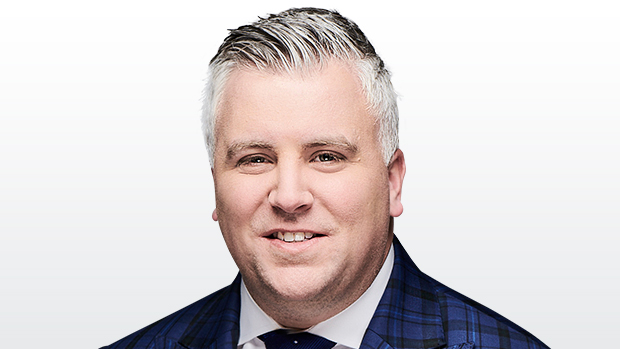 If you glanced at an NHL scoreboard on Tuesday night and didn't know any better, you might've thought it was 1988 all over again.
Two games ended with a 7-4 final score, in addition to a 6-3 finish, highlighting the uptick in scoring to open the 2016-17 season.
It's still early, but the NHL has averaged 6.26 goals per game through the first 50 games of the season, or nearly 5 per cent of the full schedule. If that average were to hold over the full campaign, it would be the NHL's highest-scoring season since 1995-96, back when there were a staggering 12 players with 100-point seasons.
Those statistics are inclusive of Wednesday night's games. Nearly one-fifth of the season schedule so far has produced a game with at least 10 goals.
In other words, fans have had plenty of reasons to cheer — except in Columbus, where the Blue Jackets remain the NHL's last winless team for the second fall in a row.
Even the small sample size to start this season is impressive. When compared with other 50-game starts since before the NHL's 2004-05 lost season, goal scoring is at its highest average since 2009-10.
So, the NHL has turned back the clock, but the question is: How long will it last?
In 2009-10, scoring regressed back toward the decade's average over the full 1,230-game season from 6.38 goals per game at the 50-game mark to 5.68 goals per game at the end.
In most years, however, early season scoring has actually been a somewhat accurate predictor of goal-scoring rates over the full year. The average difference between scoring rates at the 50-game and full season mark have varied only 0.20 goals per game since 2005.
Scoring is still expected to decrease over this season. Games in October are always more freewheeling than in March, and coaches always find ways to improve defence, since it is easier to coach defending than teach scoring.
Whether it lasts or not, it has been fun to watch. The infusion of speed from young stars like Auston Matthews, Patrik Laine and Connor McDavid has made life difficult on goaltenders, with odd-man rushes flipping games in the blink of an eye.
"It's more challenging," Henrik Lundqvist told Newsday about the difference in today from 2005. "It's a faster game for sure. A lot of odd-man rushes, that's really where you get hurt, but that's also where you cash in. They can shoot better, and in one-on-one situations against top players, they can pick the corners. You need to be square. You need to read the situation quicker. It's challenging, but fun."

50-Game Average Goals Per Game
| SEASON | AVG |
| --- | --- |
| 2003-04 | 4.5 |
| 2004-05 | Lockout |
| 2005-06 | 6.3 |
| 2006-07 | 5.8 |
| 2007-08 | 5.2 |
| 2008-09 | 5.9 |
| 2009-10 | 6.4 |
| 2010-11 | 5.4 |
| 2011-12 | 5.2 |
| 2012-13 | 5.5 |
| 2013-14 | 5.5 |
| 2014-15 | 5.7 |
| 2015-16 | 5.3 |
| 2016-17 | 6.3 |
Contact Frank Seravalli on Twitter: @frank_seravalli