NHL, union set escrow for first quarter of season at 16 per cent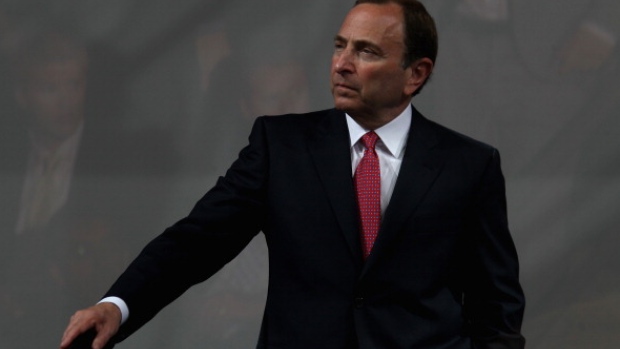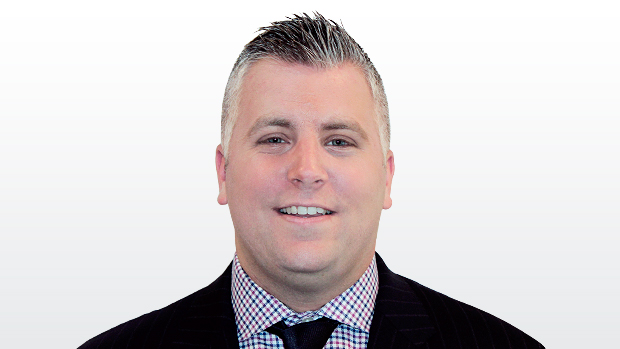 With early revenue projections in place, the NHL and NHLPA set the escrow withholding rate for players at 16 per cent for the first quarter of the season on Thursday.
That means every player will have 16 per cent of earnings deducted from their paycheque and put aside until after all of this season's hockey-related revenue is counted to ensure a perfect 50-50 revenue split with owners.
"Escrow" is the dirtiest word in hockey locker rooms.
NHL commissioner Gary Bettman said earlier this month the league is projected to pull in more than $4 billion in revenue, but he was not comfortable divulging a more specific estimate publicly.
Players will receive their first of 13 paycheques for the season on Oct. 15. They will also each pay $30 per day in NHLPA union dues, according to Gavin Management Group, for each day on an NHL roster - or $5,580 per full season with 186 working days.
Based on past returns, it is unlikely the players will receive that escrow money back in full. Since 2009-10, players have given a chunk of their escrow fund to the owners every season, resulting in what amounts to a pay cut.
Hockey's salary cap is based on revenue, which provides cost certainty to franchises. Based on the amount of escrow withheld this season, some players would argue that even this summer's relatively small salary cap increase was too much.
Last fall, the NHL's players received a refund of just a 3.76 per cent on the 14 per cent that was withheld bi-weekly during the 2013-14 season. In other words, players were paid 89.76 per cent of the salaries listed on their contract.
The final revenue count from the 2014-15 season has not been completed, so it is unknown how much players will be refunded. The escrow withholding amount can fluctuate by quarter based on changing revenue projections, but players had a total of 15 per cent withheld last season.
NHL ESCROW
| SEASON | WITHHELD | REFUNDED | SALARY LOST |
| --- | --- | --- | --- |
| 2009-10 | 4.10% | 3.03% | 1.07% |
| 2010-11 | 12.40% | 10.04% | 2.36% |
| 2011-12 | 8.50% | 7.98% | 0.52% |
| 2012-13 | 16.26% | 1.60% | 14.66% |
| 2013-14 | 14.00% | 3.76% | 10.24% |
| 2014-15 | 15% | TBD | ??? |
| 2015-16 | 16% | TBD | ??? |
Source: Gavin Management Group
Those players whose salaries were slashed during the 2012-13 lockout-shortened season will receive the second of three annual installments of "transition payments" later this month, according to the NHLPA.
For players on an NHL roster for the full 48-game schedule, the NHL estimated each will receive a total of $190,000 for each $1 million in base salary on their contract stipulated for that season.
For example, Alex Ovechkin was scheduled to earn $9 million in 2012-13. His total transition payment is approximately $1.71 million. So, later this month, Ovechkin will receive a cheque for $570,000.
For a player earning the league minimum ($550,000) salary, October's transition payment will be worth nearly $35,000. The transition payment is also prorated by amount of days spent on the roster for minor league call-ups.
The final transition payment will be distributed to players in October of 2016; more than four years after the lockout began on Sept. 15, 2012.