Habs' fatal flaw raises plenty of questions
As TSN Senior Hockey Reporter Frank Seravalli writes, the Montreal Canadiens have many questions entering the 2017 offseason following another disappointing departure from the Stanley Cup Playoffs.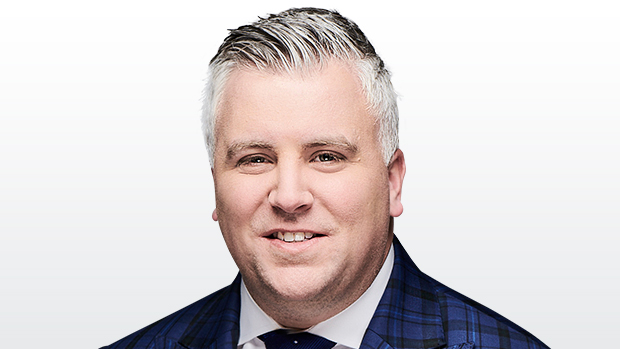 NEW YORK — As the end drew nigh and the breaths left in the Montreal Canadiens turned into gasps, the root of their existential question came into focus.
Who could the Habs legitimately count on to score the equalizer in a 2-1 game to save their season?
The cold, hard truth: No one.
It certainly wasn't Max Pacioretty, the captain and 35-goal scorer, who was blanked by Henrik Lundqvist and saved his worst game for the last game. Or the four other top scorers after Pacioretty, who combined for two goals in a six-game series.
The flame of a once-promising Montreal Canadiens' 2016-17 campaign was not snuffed out by a lack of effort, luck or circumstance. No, it was the Canadiens' flawed foundation - constructed with a flimsy attack that was overmatched down the middle - that was their undoing for all to see at Madison Square Garden on Saturday night.
There is no hiding from it. The Canadiens themselves know it.
How else to describe a team which relies on Alexei Emelin as its only scorer in the biggest game of the season? Emelin entered Game 6 with 14 goals in 380 games.
Mats Zuccarello single-handedly sent the Canadiens packing for the summer with two goals in the season-ending 3-1 defeat, which made Montreal the second division winner to go down in the first round of these playoffs.
The Canadiens scored four goals in their final three games, choking away a 2-1 series edge to a Rangers team that won't be confused with a juggernaut, while wasting another golden year of Carey Price in his prime.
"It's hard to win when you only score one goal," said Alexander Radulov, who put his lion-sized heart on display with seven points in six games. "That's the bottom line. It's not like we didn't work hard. We really worked hard."
Consider this: The Rangers fell one goal short of tying a franchise record for fewest goals scored in a series of at least six games in which they won. New York's 12 non-empty net goals were enough to beat the Habs.
"I think we had offence," Canadiens' head coach Claude Julien said. "I think we lacked finish."
At the centre of that all was Pacioretty, who had zero goals and one assist to show for his postseason. He finished with just seven goals in his 29 games played under coach Claude Julien, who took over for Michel Therrien on Feb. 18.
Pacioretty took his share of the blame.
"I know where everyone is going with this," Pacioretty said. "My job is to bury those chances. I take full responsibility for not scoring a goal in this series. But the chances were there."
The captain then placed the ball in GM Marc Bergevin's court. Pacioretty said he is often "up here answering questions about why we lost a game by one goal or why we won a game by one goal."
Does that signal to him that he needs more help?
"I'm not the GM," Pacioretty replied.
Pacioretty and the Canadiens seemed setup to fail. What plagued them in this series plagued them all year. How did Bergevin think the playoffs would play out with young Philip Danault and aging Tomas Plekanec as its No. 1 and No. 2 centres?
Instead, the bet by Bergevin was to build around Price, by adding Shea Weber to compliment his all-world netminder. He hired a coach in Julien who played to that strength by instituting a playoff-style defence, praying it would be enough to limit opponents to one or two goals so the Habs could have a puncher's chance.
And in the end, Bergevin gambled and lost.
Price (.933 SV%) was outdueled by Lundqvist (.947) - who entered the playoffs on the heels of his worst career regular season - and the Rangers blanketed Weber in the pivotal games of the series.
"Yeah, it's disappointing on my end that I couldn't make all the timely saves that we needed at the prime opportunities," Price said. "That's hockey in a nutshell. At this time of year it's splitting hairs. I felt like we didn't really catch a break the whole series. They played pretty well and they deserved to win."
That loss leaves plenty of pressing, big picture questions - the most important of which revolve around Price.
Price, who will turn 30 before next season, is entering the final year of his contract and will be due a king's ransom. He was named a finalist for the Vezina Trophy again on Sunday. He is eligible to sign an extension on July 1, but it is well within his right to ask if the Canadiens are heading in the right direction, if they can get the pieces to make Montreal a contender before it is too late.
Price will be the story of the summer. Pacioretty won't be far behind him.
And then there is Radulov, who the Canadiens would love to re-sign at a reasonable price, but will probably ask himself the same questions in the coming days. Losing him would only compound the problem up front.
Pacioretty said he was "very upset" because this "definitely feels like a wasted opportunity." He seemed to acknowledge his inability to block out the external criticism, living once again in the eye of the hurricane that is the Habs, thanking "coaches, management and ownership" for trusting "that we're doing the right things in terms of the process."
"The people that reached out to me, it meant a lot," Pacioretty said. "I feel this team deserved a better fate and that's what makes this sting so much. There wasn't any doubt in our minds that we were going to win this series."
The sting won't soon dissipate. Monday's postmortem breakup day may mark the end of these Canadiens as we know them.
"I said it coming into the playoffs, I felt like this was our best chance we've had since I've been here," Brendan Gallagher said. "I like this team so much, I like what we brought up and down the lineup. We just didn't get the job done."
Contact Frank Seravalli on Twitter: @frank_seravalli