Leafs' Kadri not sweating career-worst skid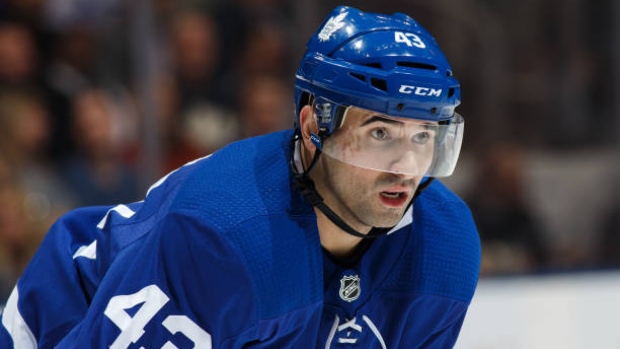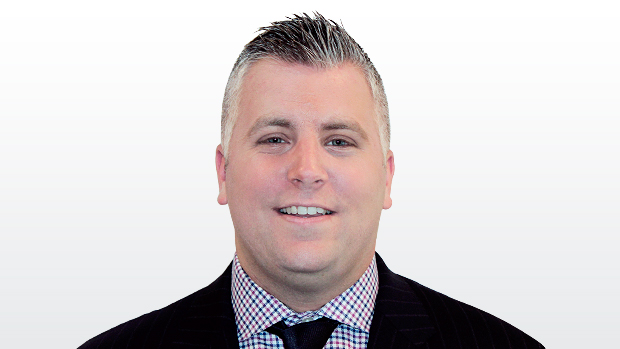 PHILADELPHIA — Nazem Kadri gave his head a shake. Two words came to mind when thinking of the worst slump of his career.
"Very unlucky," Kadri said.
Kadri has just one point in his last 17 games dating back to Dec. 2. It's been 20 straight games without an assist, a seemingly impossible statistic for a guy consistently centering 15-goal scorer Patrick Marleau.
His only point in 2018 – a goal – went in off his foot against San Jose on Jan. 4. He's never seen anything close to this since becoming a full-time NHL player in 2013.
"Luck has to be involved," Kadri said. "This is something that doesn't happen every year. It's very unlucky."
What's even more difficult to figure is that before he went cold, Kadri was on one of the best runs of his career. He collected 12 points in the 12 games directly before the skid, netting seven goals and five assists in a run that spanned most of November. Those seven goals were scored on 22 shots – a ridiculous 31 per cent conversion rate. Kadri has just one goal while averaging three shots per game over the last 17 for a 2 per cent clip.
Through the first third of the season, Kadri piled up 23 points in 27 games. He was on pace to set a new career-best with 70 points. Now, he's tracking to finish 10 points below last year's career high of 61.
Where did it all go? Kadri, 27, is earning $4.5 million and playing 16 minutes a night to produce.
There has to be more to it than simply the Hockey Gods have giveth then taketh. Kadri just doesn't see it that way – or at least he doesn't have a better explanation.
"At the start of the year, you find yourself getting some puck luck," Kadri said. "It all comes back in the end. We've got to stay patient and continue what we've been doing.
"I think I've had lots of opportunities to get in those positions, to set up my linemates to score or score myself. It just hasn't been dropping for us."
In fact, Kadri somehow doesn't seem to be sweating the skid at all.
"For us, I honestly think that through the course of the season, this is some of the better hockey I've been playing," Kadri said. "Even though offensively it hasn't been going my way, I feel like the all-around game has been there."
It sounds hard to believe, looking at the stat line, but his coach agreed.
"To tell you the truth, I thought Naz's line was great last game," Mike Babcock said. "Did you see the other guys they were playing against? That set us up to win the game."
Except, the Maple Leafs didn't win. They dropped their third straight, each by one goal, and Toronto is a middling 8-8-3 since Kadri went cold.
"Our line, especially through the course of the last five or 10 games, we've gone up against some All-Star-calibre players," Kadri said. "We've been able to keep them off the scoresheet, so that gives us a chance to stay in the game and win the game.
"We're playing with the puck. Sometimes you're not scoring, but you're going to change the momentum of the game."
To be fair, the Kadri line has matched up against a who's who of NHL talent in the last six games alone: Vladimir Tarasenko, Mark Stone, Artemi Panarin, Brock Boeser, Joe Pavelski and the best line in hockey in Steven Stamkos, Nikita Kucherov and Vladislav Namestnikov.
Boeser was the only one to score against Kadri's line at 5-on-5. By and large, they've also been on the plus side of the possession numbers, aside from a few clunkers.
That's all well and good. But the Leafs can't be a contender without a second line that scores. Babcock is betting the numbers will balance out eventually.
"I think that whole line hasn't been effective offensively, but in the chances, they've been effective as of late," Babcock said. "Naz scores a ton of his goals in the middle on the power play, that's where he's got to do it. When they get those chances and don't score, we've got to believe it's going to go in based on shooting percentage."
Contact Frank Seravalli on Twitter: @frank_seravalli​