McLellan says Carlyle's complaint rich with irony
Oilers coach fires back at suggestion Edmonton star has been receiving 'white-glove treatment' by referees in series against the Ducks.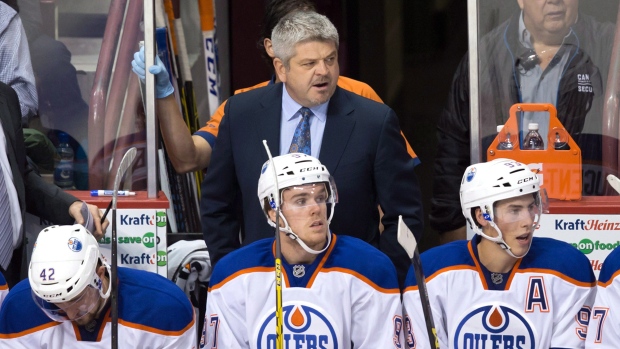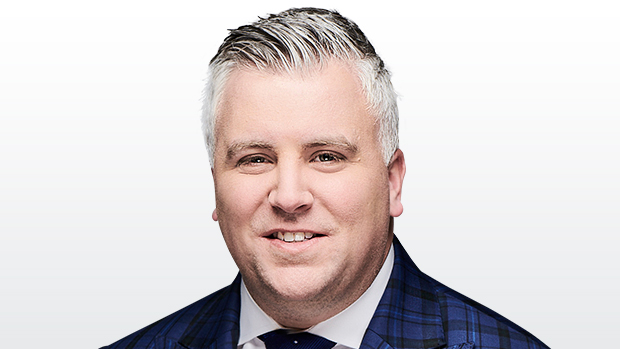 EDMONTON — Good one, Randy. Good one.
Those were the immortal words of Phil Kessel, caught on camera in 2014 when the then-Leafs coach tried to make a joke. It's essentially what the Oilers' response boiled down to on Wednesday morning after Randy Carlyle said Tuesday that Connor McDavid has been receiving "white-glove treatment" by referees.
"I don't know what game he's watching," Edmonton winger Zack Kassian said.
Oilers coach Todd McLellan said Carlyle's claim was ironic because it was Carlyle who predicted before this series even started that Edmonton would be complaining about faceoffs.
"I heard that and I was surprised, because I thought we were supposed to be the team whining," McLellan said. "So that threw me off a bit."
McLellan said he believes Sidney Crosby and "maybe" one or two other players in the league take as much abuse as McDavid does, and only a fraction of those infractions are whistled.
"[They] have to play through that hooking and the holding and the mauling and all that type of stuff that goes on," McLellan said. "They do a tremendous job with it. They entertain. They're terrific at playing through it. Yeah, they do draw some penalties, but at the end of the day, they could probably double that total. That doesn't happen."
Carlyle said Wednesday that the Ducks made their case to the series referee supervisor, who is Don Van Massenhoven, by using video clips of the calls in question.
"That stuff has been going on for years. You have conversations on what you think are penalties and what is called. It's not a one-sided event where you're just going in and saying 'it should've been this, it should've been this.' It's all part of the process when you're in the playoffs," Carlyle said. "We think there are some situations where people have received preferential treatment. It's as simple as that."
Referees Dan O'Halloran and Kevin Pollock will call Game 4 Wednesday night in Edmonton. Neither has worked a Ducks playoff game this postseason; O'Halloran worked Game 5 of Sharks-Oilers, while Pollock worked Game 3 in that Sharks-Oilers series, according to ScoutingTheRefs.com. McDavid did not draw a penalty in any of the Oilers' six Round 1 games.
McDavid, 20, said he has worked to "earn their respect," making an effort to not complain after calls – particularly wearing the C on his chest. He knows respect isn't handed to young players, especially generational stars who have cameras monitoring their every move on the ice. McDavid also said he's gotten more comfortable talking to the officials in his second full season.
"They're only human," McDavid said. "They can only call the game as they see it. It happens so fast out there. They may not see everything. They may see things that I don't see."
McDavid said Carlyle's comment "doesn't affect me," and he doesn't think it will change the referees' decision making.
"I think the ref is going to call the game as he sees it," McDavid said. "I think that's what every ref would do. That's what they're supposed to do, that's their job."
McLellan also refused to bite on the 'white-glove' part of Carlyle's comment.
"I think that's questioning the integrity of the officiating, so I'm going to stay away from that part of it," McLellan said. "I'm done with all that stuff. We've got a game to play tonight."
It's a rather large one, at that. With the Oilers clinging to a 2-1 series lead, there's a feeling that the winner of Game 4 will go on to take the series.
"This is a huge swing at stake. There's obviously a huge difference between 2-2 and 3-1," McDavid said. "We have to put together a good game here tonight. We want to outplay them, dominate them."
Contact Frank Seravalli on Twitter: @frank_seravalli