NHLPA, Fehr drawn into legal battle between former associates Lemieux, Winter
Lemieux alleges in cross-complaint that Winter engaged in business agreement with NHLPA and Fehr focused on marketing the 2016 World Cup of Hockey.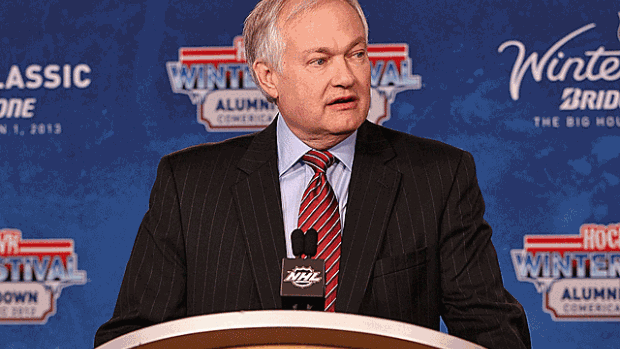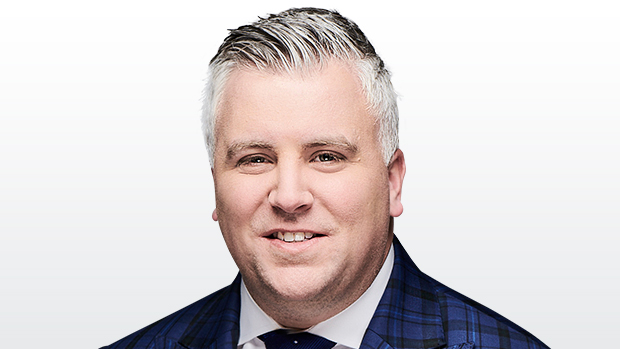 The NHL Players' Association and its executive director, Don Fehr, have been drawn into an ongoing legal battle between two high-profile former associates in a player agency.
Former NHL star Claude Lemieux and prominent agent Ritch Winter are embroiled in a dispute over the rights to negotiate on behalf of the NHL clients of the North American division of Switzerland-based 4Sports Group, where Winter once served as a consultant.

Lemieux, represented by former NHLPA executive director Paul Kelly, filed a response in Los Angeles Superior Court on Wednesday to a suit filed by Winter against Lemieux and 4Sports alleging fraud and breach of contract.
Lemieux alleges in his cross-complaint, that Winter - on behalf of 4Sports Group – engaged in an "NHLPA Advisory Services Agreement" with the NHLPA and Fehr focused on marketing the 2016 World Cup of Hockey.
According to Lemieux's response, the arrangement between Winter and the NHLPA allegedly resulted in the loss of a "substantial sum" of money and Fehr "personally guaranteed this failed enterprise to his membership" with his own funds before the deal was terminated by the NHLPA in July 2014.
"Growing the game internationally is very important to the Players. We were hopeful that this effort would prove successful in that regard," NHLPA spokesman Jonathan Weatherdon said in a statement. "But, in the event it was not, Don committed to the Players from the beginning that his salary would be reduced to cover any costs."
According to the filings, Winter "orchestrated a separate and independent marketing effort designed to develop and implement a global business plan on the behalf of the NHLPA," which had the "objective of increasing revenues for both the NHLPA and NHL."
The idea was to "design and deliver to the NHLPA a business plan, model and detailed proposal regarding the (2016) World Cup of Hockey Event" and also to charge the NHLPA "less than the industry standards" for marketing services.
None of the allegations contained in the filings have been proven in court.
Lemieux alleges Winter cast himself as the exclusive "power broker" between 4Sports and Fehr. Lemieux claims Winter "drafted express language describing how funds received from the NHLPA and Fehr would be distributed, with the largest percentage of these monies going to (Winter) himself and his business, Wintersports."
"The joint venture … never resulted in the creative marketing activity that had been promised and presented by Winter, and was never able to generate anything close to the revenues that had been forecast," Lemieux's court response reads. "The resulting debacle caused a strain in relations between the NHLPA and 4Sports … Moreover, on July 10, 2014, the NHLPA, having invested a substantial sum with little or nothing to show for it in terms of financial return, became disillusioned and terminated the agreement with 4Sports and its joint venture partners."
Once the deal soured, Winter allegedly threatened to sue the NHLPA and Fehr. According to Lemieux, Winter wrote in a Feb. 27, 2015 email: "If Don [Fehr] does not wire the money tomorrow and honor his deal, I will be retaining Marty Singer [a lawyer] to act on behalf of 4Sports to manage our bad faith, breach of contract and detrimental reliance lawsuit against Don Fehr."
Lemieux alleges Fehr "may still have substantial debt owed to him by certain parties, including Winter and his other business associates as a result of the failed NHLPA Advisory Services Agreement."
Winter said via email that his lawyers will "address the matters raised by 4Sports in their recent filings in due course."
"Now I know what Kris Draper felt like! 4Sports' claims are completely baseless and being alleged in response to the legitimate claims we made months ago," Winter wrote. "We look forward to defeating these specious claims in court and prevailing on the claims we have made."
Kelly and co-counsel Gregg Clifton, a former Major League Baseball player agent, declined to comment on Wednesday's filings.
Frank Seravalli can be reached at frank.seravalli@bellmedia.ca.