Nicholls says head of NHL Alumni Association 'screwing over' former players
Long-time pro says association refuses to share details of concussion lawsuit against the league with association members.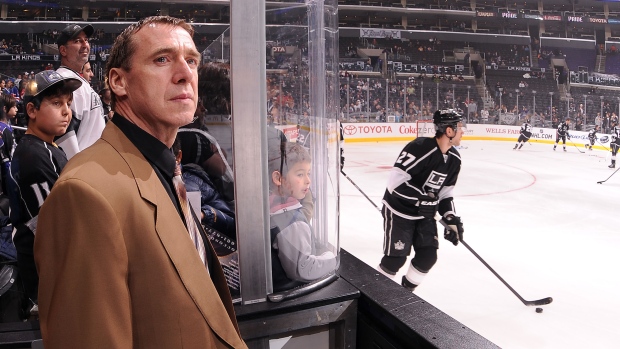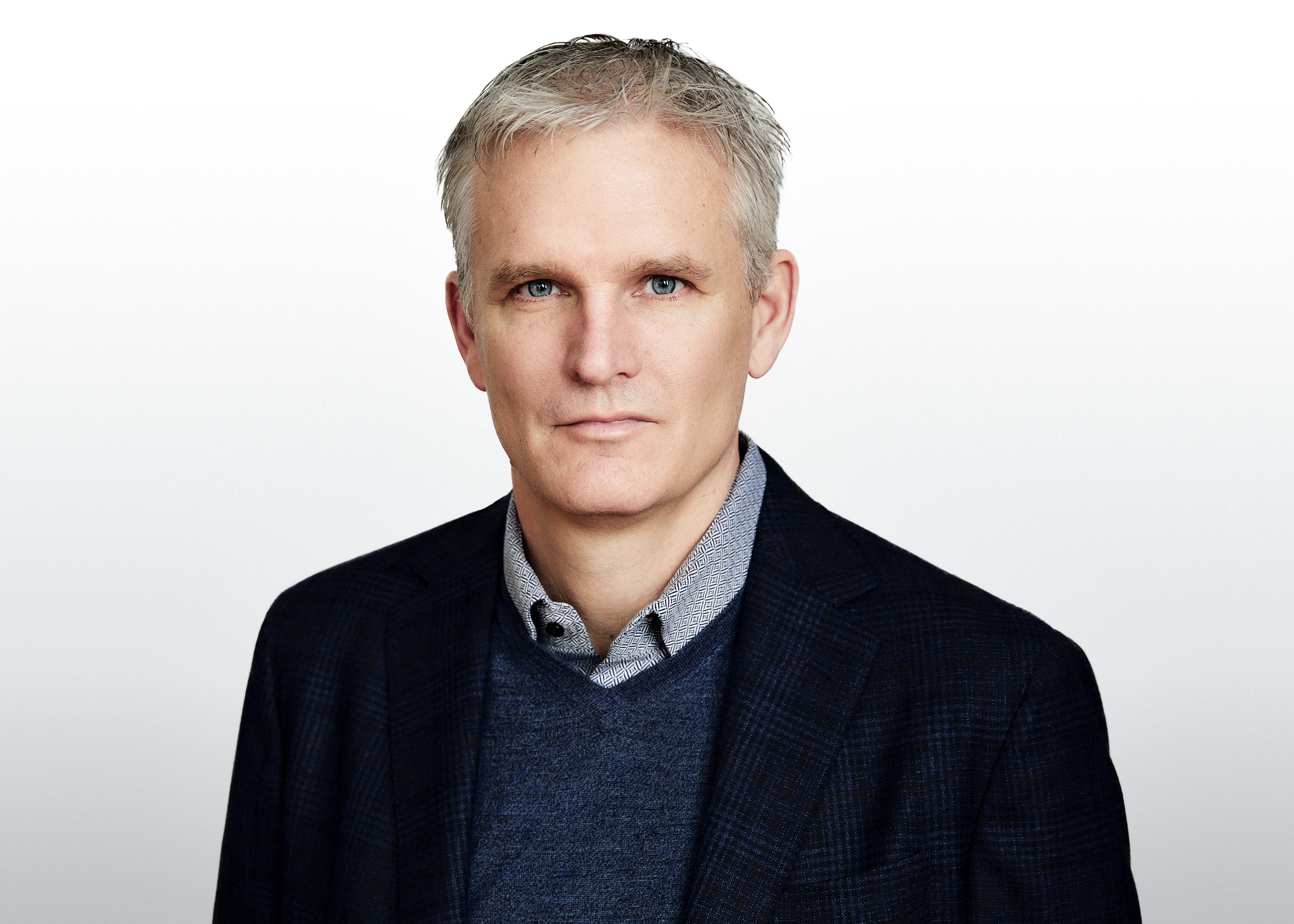 Former Los Angeles Kings forward Bernie Nicholls says the head of the NHL Alumni Association is "screwing over" former players by refusing to share with association members the details of a concussion lawsuit filed against the NHL.
Nicholls, who last played in the NHL 16 years ago, scored 475 goals over his career, including 70 during the 1988-89 season when he skated on a line with Wayne Gretzky. He is now one of the most visible players suing the NHL over its handling of head injuries.
NHL Alumni Association president Mark Napier "has got a really good job there, making a lot of money and he wants to do what's best for the NHL," Nicholls said in a recent interview in his Las Vegas home. "He wants to keep his job. He doesn't want to rock the boat with them, so he's going to probably side with them. In my opinion, he's screwing the players over [by] not supporting [the lawsuit.]"
Nicholls said many former players are interested in joining the suit, but are worried they will be blackballed by NHL teams and lose out on lucrative alumni opportunities if they choose to participate.
"Every team has alumni for the team who do a lot of stuff for them," Nicholls said. "They're afraid if they get involved with that [the lawsuit], they are going to get cut out of the team. I think we have a lot of guys on the fence right now."
Napier rejected Nicholls' criticisms in a statement emailed to TSN.
"The NHL Alumni Association works independently from the NHL and NHLPA representing alumni to the best of our abilities," Napier wrote. "[Nicholls'] outrageous statement that players would be blackballed if they joined the litigation is simply not true. If Bernie has proof or names of anyone, especially from our office, that he personally heard this from I certainly would like to know."
In response to several emails asking why the NHL Alumni Association has not distributed information about the litigation to its members, Napier declined to offer an explanation.
"Every day, every week, we all get something from the alumni about job opportunities or schooling," Nicholls said. "I never received anything from Mark's group about the concussions lawsuit with the players. Whether Mark wants to or not, he's obligated."
Napier wrote that if any players asked the association about the litigation, he would "simply tell our guys to look at the facts and then make up your mind about whether you want to join the suit or not."
"I do not want to sound disrespectful but as I have stated previously, if Bernie, or any of our members want any questions answered they can call me or come in to see me personally," Napier wrote in an email to TSN.
Nicholls also took a swipe at former Toronto Maple Leafs players Rick Vaive and Darryl Sittler. Vaive was initially a plaintiff in the concussion case when it was filed a year ago but subsequently dropped out. Sittler has said he never suffered a concussion.
"Vaive gets paid a lot from the Leafs for appearances and I know Darryl Sitter makes a lot of money from the Leafs," Nicholls said. "He [Sittler] says 'I was never concussed.' Well, I know he was and I know guys who he played with like Dave "Tiger" Williams who got concussed protecting him. He makes a lot of money from the Leafs. He doesn't want to jeopardize that."
A spokesman for Maple Leaf Sports and Entertainment declined to make Sittler available for comment.
Trevor Whiffen, Vaive's lawyer, wrote in an email that Vaive does not work for the Maple Leafs, although he does make appearances for the Maple Leaf Alumni Association and for Maple Leaf Sports and Entertainment.
"Some attendances are paid, some are not," Whiffen wrote.
Whiffen said Vaive withdrew from the litigation against the NHL after he was led to believe the case would simply be a workers compensation claim. Vaive had no idea he was being asked to help sue the NHL, Whiffen said.
"Plaintiffs' counsel misled Rick, and then traded on his name to gain attention for their lawsuit," Whiffen wrote. "Vaive withdrew as soon as we saw what had happened."
Nicholls is among more than 80 former NHL players who are suing the NHL, alleging league and team officials knew or ought to have known about the links between head trauma and long-term cognitive problems but failed to act to protect players – all the while profiting from the violence of hockey.
The NHL has argued interested players could have read medical research and news reports on their own and put "two and two together" about the dangers of repeated head hits and concussions.
Nicholls said he was never diagnosed with a concussion as a player, although he did suffer repeated head injuries during his career.
"In one game I was hit in the head hard enough that it broke my jaw," he said. "I had my feet kicked out from under me and was dizzy on the ice. It felt like my eyes were stuck in my head. I just kept playing in the game. I never was told to see a doctor, or find out if I had a concussion. To this day, I get dizzy. If I lie down without a pillow or turn my head and look up, I get dizzy."
Nicholls said he recently visited a neurologist in California. "He said there was obviously a problem," Nicholls said.
Nicholls has used his high profile to try to coax other players to sign up for the lawsuit. In recent months, he took centre stage during a conference call with dozens of other former players to educate them about the litigation.
"I just told people on the call what I was going through on a daily basis," he said.
Nicholls said the NHL's recent moves to protect players from head injuries, including the introduction of quiet rooms where players are monitored immediately after suspected concussions, are in stark contrast to conditions when he played.
"The doctors should be protecting the players and I don't think we got that when I played," Nicholls said. "Obviously we didn't get the care we should have. I'm doing it because I think it's the right thing to do and I'm doing it for other people as well…the guys who stood up for me and got the heck beat out of them. I'm going to try to help them out because I know they're going through tough times."