No. 16 Trail Blazers beat top-seeded Raptors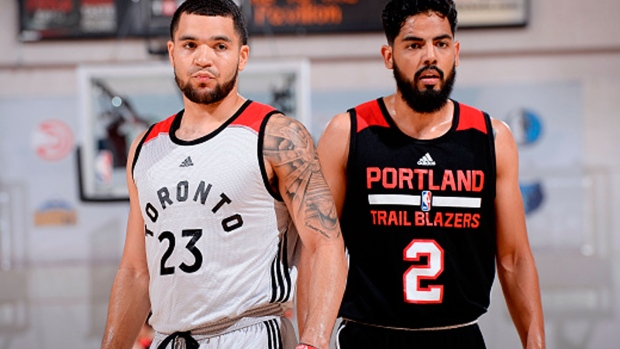 Nick Johnson hit a jumper with 1:25 left to give Portland an 85-82 lead and Toronto didn't score again until 14.3 seconds left. By then it was too late as 16th-seeded Trail Blazers pulled off the upset of the top-seeded Raptors.
Johnson scored a team-high 17 points as the 2017 No. 26 overall pick Caleb Swanigan had a double-double with 13 points and 11 rebounds. Lottery pick Zach Collins did not play.
Fred VanVleet scored 31 points in 30 minutes for the Raptors and Jordan Loyd added 17. The 2016 No. 9 pick Jakob Poeltl totaled 10 points and six rebounds in 31 minutes.
---
More AP NBA: www.apnews.com/tag/NBAbasketball