No. 2 recruit Anthony chooses UNC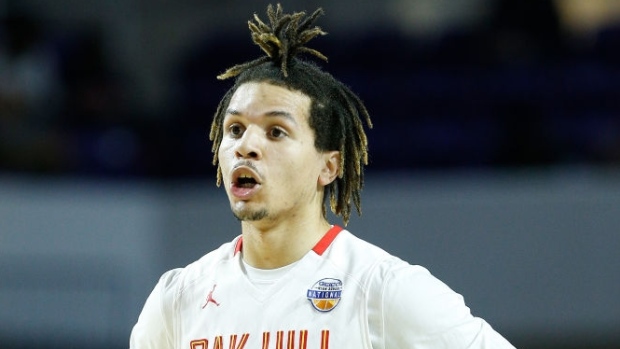 The North Carolina Tar Heels have landed one of the top recruits in this year's class.
Guard Cole Anthony, the No. 2 recruit according to ESPN, announced his decision to become a Tar Heel Tuesday morning on ESPN's Get Up.
"I want to thank all the schools that have recruited me and I had my final four, but at the end of the day I'm going to end up going with North Carolina," Anthony said Tuesday. "We really pushed this decision back a lot, we really kept looking at all the schools, and I always winded up going back to Carolina. It felt like a family to me, I loved Coach (Roy) Williams and Coach (Hubert) Davis. If it was up to me, I'd be on campus tomorrow."
Anthony is the son of former UNLV standout and NBA player Greg Anthony. He played high school ball at Oak Hill Academy, where he is averaging 18 points per game to go along with 9.8 rebounds and 9.5 assists.
According to 24/7 sports, Anthony is the highest-rated guard to join UNC since Raymond Felton in 2002.
The Tar Heels finished last season at 29-7.