No changes to coach's challenge this season
The NHL will not be tweaking the coach's challenge system for the remainder of this season and all 16 playoff arenas will be outfitted with two cameras to aid in offside calls, TSN Senior Hockey Reporter Frank Seravalli writes.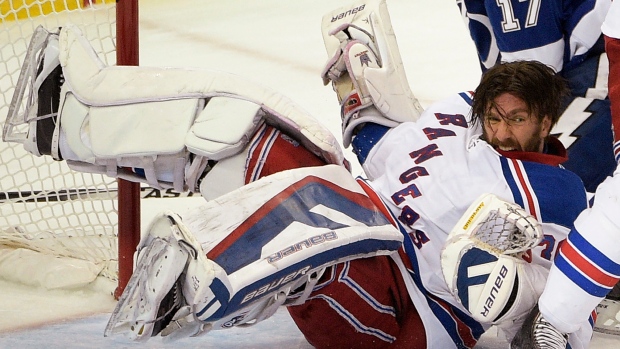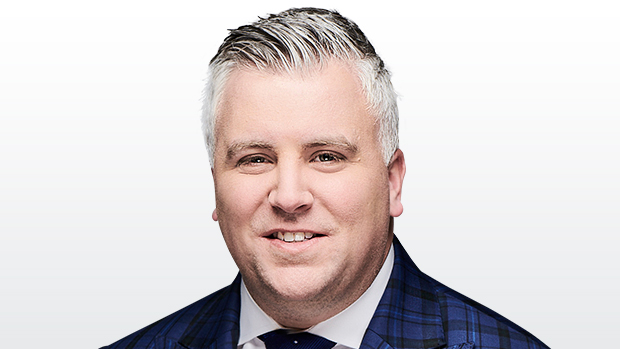 BOCA RATON, Fla. — To illustrate the difficulty of judgment calls for referees, the NHL kicked off this week's GM meetings in South Florida by showing six different video clips of goaltender interference challenges from this season.
The GMs were then asked to vote.
They were split on at least three calls, voting 20-10, 22-8 and 16-14, according to Red Wings GM Ken Holland. It was a reminder, Holland said, that the NHL's first crack at a coach's challenge is "about the better call, not the unanimous call."
"You can get down to the nitty gritty on all these things, but if you look at the big picture, we're in a better place than we were a year ago," Blackhawks GM Stan Bowman said. "The whole point of the coach's challenge was to try to get rid of those ones that are egregious."
Oilers GM Peter Chiarelli framed it this way: "Those 50-50 calls are the cost of doing business to stop the egregious mistakes."
NHL senior-vice president of hockey operations Colin Campbell estimated that out of approximately 100 challenges for goaltender interference, the league has might have only disagreed with the call from officials "six or seven times," equating to a relative 93 or 94 per cent success rate.
That's why the NHL will not be tweaking the coach's challenge system for the remainder of this season, they decided on Monday at the Boca Beach Club.
There will be one addition: all 16 playoff arenas will be outfitted with two cameras at the blueline to aid in offside calls. One camera will be placed on the boards; another camera will be located four feet above the glass on the opposite side to help with a more direct overhead view in case a linesman is blocking the camera on the board.
The NHL tested those cameras at the All-Star Game and the last two outdoor games and was pleased with the results.
"That's the one in-season tweak we can make," Campbell said. "It's not a rule change. It's just helping make the process better."
There were 69 challenges this season for goals scored potentially offside, as of last week, and 27 of those had been successfully overturned. That 39 per cent success rate was nearly double the number of goals reversed for goalie interference (21 per cent).
There seems to be an appetite among GMs to move offside challenges to the NHL's situation room in Toronto to streamline and speed up calls, rather than have the linesman make the call on the ice using a tablet. That decision, however, would wait until the next meeting in June to be finalized.
"I don't have a strong feeling either way on that," Bowman said. "I think certainly the linesmen that are calling the game are capable of doing that as well. Toronto could decide that, but I don't have a strong feeling in either camp whether it has to be Toronto or has to be the linesman. I'd be open to discussing both those options."
Judgment calls from challenges pertaining to goaltender interference would be left in the hands of referees on the ice. Many GMs said the process was working exactly as intended.
"I think it was a good day to show where we're at with the coach's challenge and where we can get to," Campbell said. "We also want to make sure going into the playoffs that there's consistency, because that's where the meat of the issue comes forward. No one wants to leave the arena in the playoffs, particularly in a deciding game, thinking you could've got a better call with video review."
Boca Bytes
Monday's meeting lasted just two and a half hours, with GMs urged to socialize, golf and fish to casually discuss the game. They will reconvene on Tuesday with discussion of an expansion draft format, the draft lottery setup, Rule 48 (Illegal Check to the Head), and goaltending equipment … There was no update given Monday on the latest salary cap projection … The All-Star Game was briefly discussed on Monday, with the new 3-on-3 tournament format receiving rave reviews. The GMs also discussed the possibility of increasing the suspension or penalty for bowing out of All-Star weekend, but no decision was made.
Quotable
"It's something that everybody has to consider. I don't see any guys missing the All-Star Game for Major League Baseball. It's just quite an honour and that is the way it should be. Hopefully the [NHL's] players feel the same way because it is their way of giving back to the fans. It's also being amongst their peers. It should never get old, but that is easy for me to say. Part of it, for some people, is it becomes a competitive advantage. Teams can rest guys for four or five days, but the bigger picture should be about the league itself anyways. It's a balancing act and I'm not sure of the exact answer because I have lived through it [in Pittsburgh]."
- Devils GM Ray Shero on whether to increase the sanction for players who decide to skip the All-Star weekend due to injury.
Contact Frank Seravalli on Twitter: @frank_seravalli