No major concerns after Woods goes through tests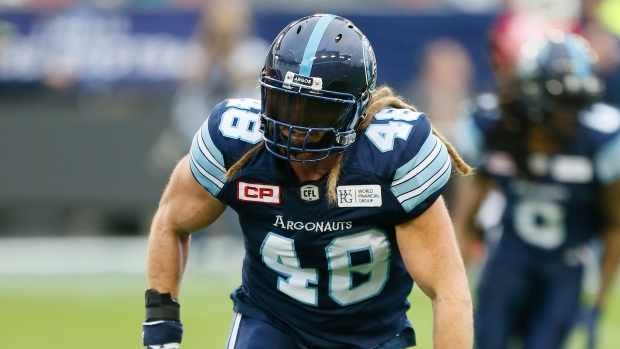 There are no major concerns after Toronto Argonauts linebacker Bear Woods was taken to the hospital Friday, TSN's Matthew Scianitti reports.
Woods went through a series of tests after some upper-body discomfort sent him to the hospital, according to Scianitti, and will be evaluated on a weekly basis moving forward.
Woods, 30, missed his first game for the Argos this season Saturday when he didn't suit up against the Saskatchewan Roughriders.
2016's East Division Most Outstanding Player has 79 tackles and two sacks in his first season in Double Blue.